Captain America #13 – Fighting Terrorists in Confederate Flag Face Masks (Spoilers)
The Watchdogs are a fictional right-wing terrorist group created in the eighties by the late Mark Gruenwald and Tom Morgan for the Captain America. You know, the era when comic books weren't shoving politics down our throats, right?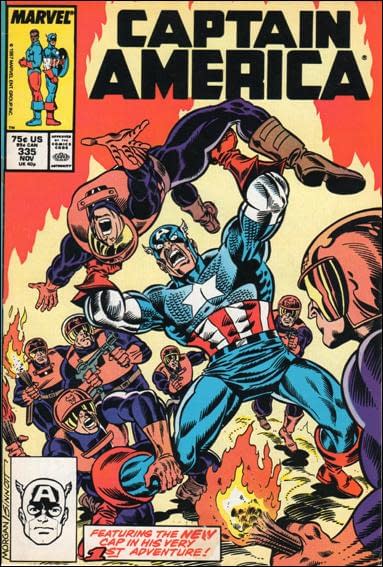 Where was I? Oh yes, the Watchdogs are dedicated to restoring and preserving what they see as traditional American culture and values, and fighting against indecency, immorality, and sexual perversion. The Watchdogs seek to impose their conservative moral views on the general public; they believe in strict enforcement of family values, and are violently opposed to pornography, obscenity, sex education, abortion, homosexuality, and the teaching of evolutionary theory. Their terrorist activities, which include vandalism, arson, intimidation, assault, kidnapping, brainwashing, and murder, are targeted primarily at people who produce material which the Watchdogs consider pornographic, including nude art and sexually explicit music. They also turned up in recent seasons of Marvel's Agents of S.H.I.E.L.D TV series.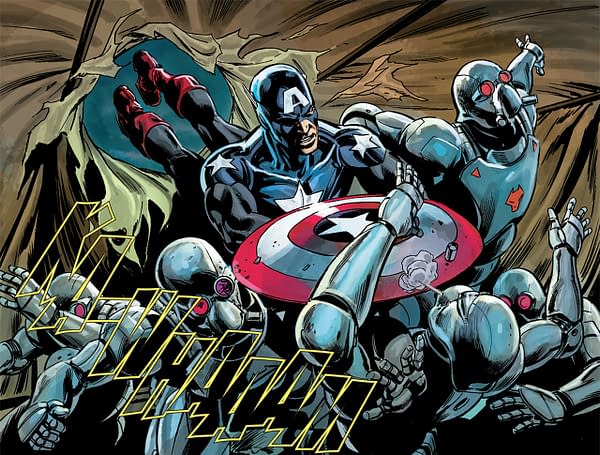 You get the idea.
And now they are back, in a modern-day America in the new Captain America #13 by Ta-Nehisi Coates, Jason Masters and Sean Izaakse. And they're operating on the border.
But not before some moral equivocating and speech-making from Cap.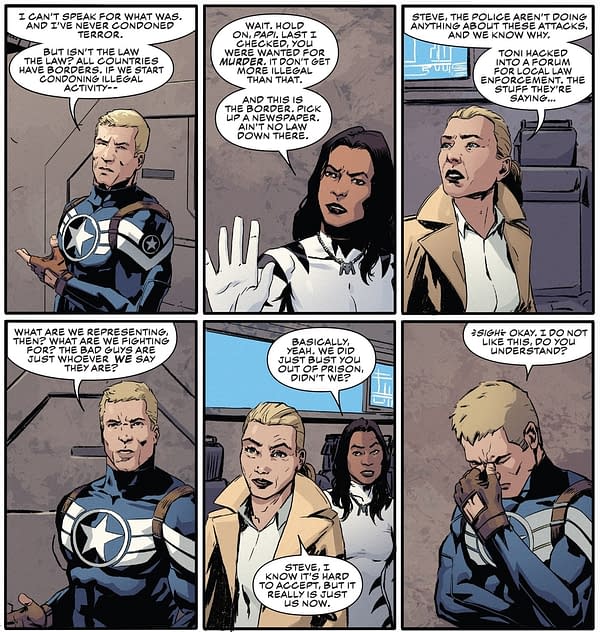 He's a troubled man.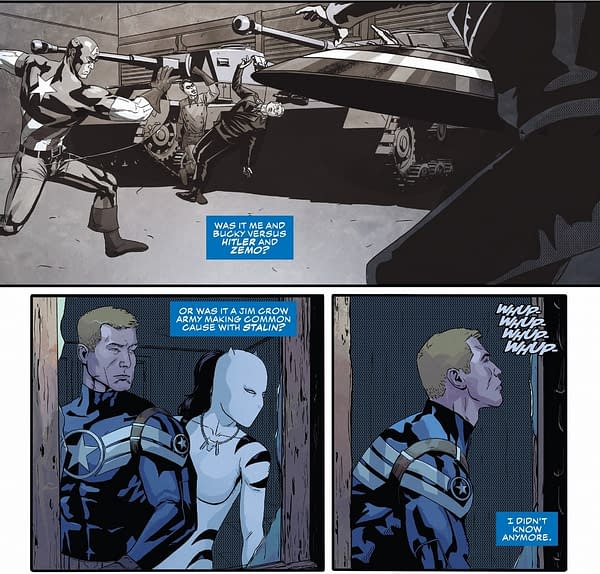 But an appearance by the new Watchdogs, with their new face-lift, seems to wipe all such dilemmas from his mind.

Seems like it's a bit easier for Cap to hit a face in a Confedarate flag that's shooting at migrants without getting too beaten up about it.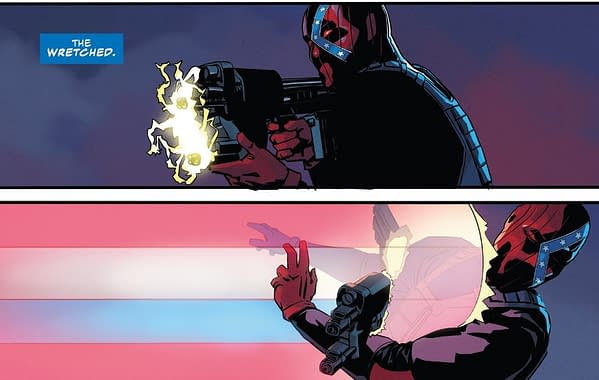 And punching, for a superhero at least, makes quite the cogent argument…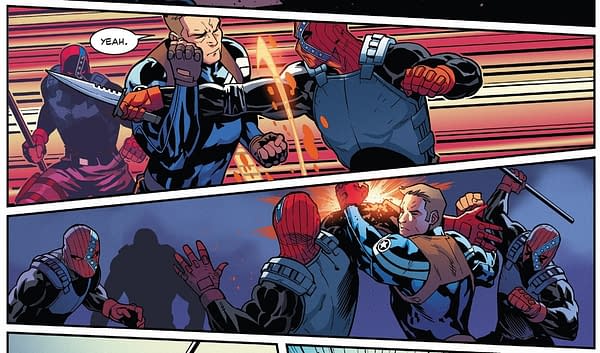 Captain America #13 is published by Marvel Comics today.
CAPTAIN AMERICA #13
(W) Ta-Nehisi Coates (A) Jason Masters, Sean Izaakse (CA) Alex Ross
"THE LEGEND OF STEVE" BEGINS!
On the run from the law and pursued by a dogged Nick Fury, Steve Rogers and the Daughters of Liberty begin to take the fight back to the Power Elite and their insidious minions! First up, it's a trip to the border with the White Tiger to uncover the secrets behind the group known only as THEM!
Rated T+In Shops: Aug 28, 2019
SRP: $3.99