Captain America #699 Review: Swift Pacing and Classic Cap Feels
[rwp-review-recap id="0"]
Captain America, Liang, and their soldiers have challenged the rule of King Baby's America, and Cap quickly encounters and old friend and ally: The Incredible Hulk. He has been taken over by King Babbington. Elsewhere, the Things slaves away to keep power on in Babbington's tower.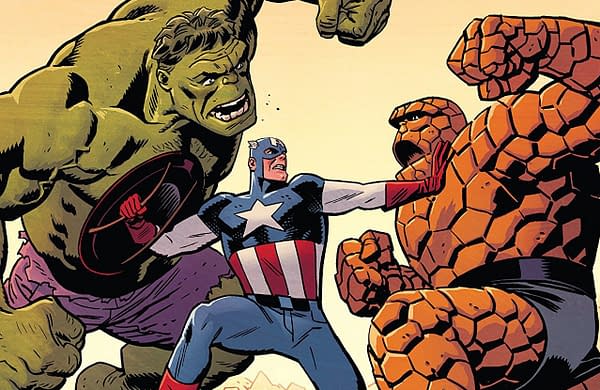 No, the Hulk and the Thing don't get to fight in this one. I'm sad too.
However, this issue does continue to show how well Mark Waid and Chris Samnee understand Steve Rogers, how he thinks, and how he acts. Steve doesn't immediately try to challenge the Hulk. He tries to get through to him or Banner first. He doesn't ambush the Thing working away for Babbington; he lets him know the truth without assuming the worst.
Babbington's elitism and implicit bigotry is played to classic supervillain effect, which actually fits in this story which does its best to capture the feeling of a classic Captain America tale. Admittedly, his physical abnormalities do muddy the intended message of the tale. He doesn't even look like you-know-who.
There is an implied joke about how white supremacists do tend to not look so great, but even that is low-hanging fruit.
That aside, the comic's pacing is refreshingly quick, and it concludes the current thrust of "Out of Time" in a cathartic fashion.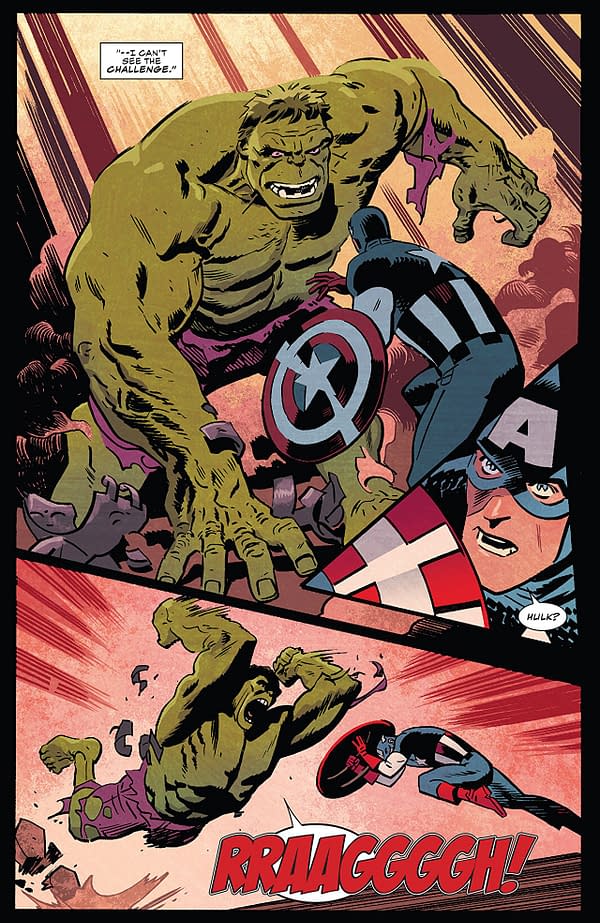 Samnee's artwork continues to be gorgeous and effective in capturing the classic Cap vibe. The comic looks fantastic through-and-through, especially guest-stars Hulk and Thing. Even King Baby's eyes stuck with me. Matthew Wilson's color art is similarly great, giving the mixture of dark, dystopic shades and classic comics brightness to give the atmosphere this comic needs.
Captain America #699 is another great entry in this stint from creative team Waid, Samnee, Wilson. It still mixes modern sensibilities and political philosophy with classic comic storytelling structure, aesthetic, and pacing. This is one is strongly recommended, and you should give it a read.
[rwp-review-ratings id="0"]
[rwp-review-form id="0"]