Veteran or "seasoned" fans might remember Cat & Mouse from the late 80s and early 90s. Created by Roland Mann and Mitch Byrd, the series first saw print in 1989 courtesy of the short lived EFGraphics. It was then picked up by Malibu Comics' Aircel imprint and ran for 18 issues, many of those issues making Comic Shop News' list of "Top 10 B&W Titles."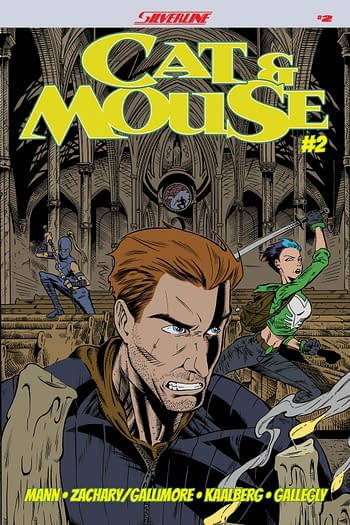 Writer Roland Mann revisits Cat & Mouse with a current Kickstarter for the second issue of a new mini-series. He writes,
As a college professor, I often encounter students who are so passionate about a topic they wish to write creatively about it. Often, their passion blinds their sense of audience and the work comes across as preachy. No one wants to be preached at, I tell them. If you have a flag to wave or an agenda in your writing, you have to learn to weave it into your story so that it isn't all about your flag or agenda. Again, no one wants to be preached at. There have been movements and countermovements about that very thing in comics.

Instead, tell me an entertaining story, and let your flag wave as a backdrop for your story…sneak it in, if you will.

While I don't know that I'm trying to be that sneaky about it, human trafficking serves as the backdrop of the current Cat & Mouse series. One of the primary characters, Brett (who will become Cat), has been asked by his ex-fiancé to find her runaway kid sister and bring her home. He finds Bobbi (the kid sister who will become Mouse) in New Orleans, having gotten caught up in a human trafficking ring. He's got to figure out how to get her untangled from the ring to get her home.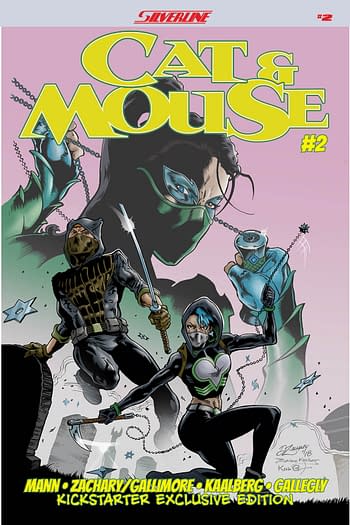 The Polaris Project reports that in 2017, it is estimated 1 out of 7 runaways were probably child sex trafficking victims. Of those, 88% were in the care of social services or foster care when they ran away.

Covenant House reports that traffickers generate more than $150 billion worldwide, and Global Slavery Index suggests that in 2016 there were 400,000 people living in modern slavery…in the United States!

It's these numbers that prompted me to create the entire scenario from which Bobbi runs from home. It's a comic book, of course, so it's all made up with ninjas and supernatural beings as part of the story, but human trafficking is the underpinning which drives the narrative. We're hoping you become invested in the characters so that when the human trafficking occurs in the comic—you get worked up about it. Yes, this is a comic and the story is fictional, but this kind of thing is happening all around us, not in some far away country.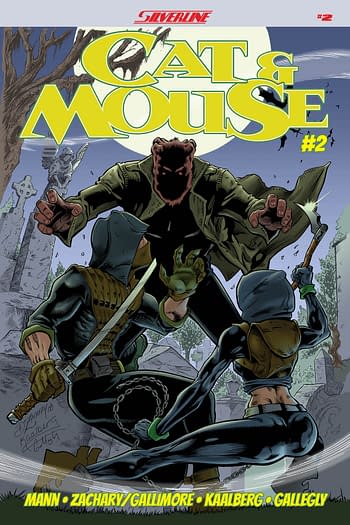 These are not the same characters from the first volume; those characters are gone. The new series has the same tone and spirit of the first one. The Kickstarter for the 2nd issue is ongoing—and if readers missed the first issue, there is a selection to add it to your rewards. We're hoping that fans of comics will pop over and give the project a look—we think there's a pledge level to suit everyone.
Enjoyed this article? Share it!