#ChangeTheCover Is Not The #ComicsGate That #GamerGate Has Been Waiting For Ever since #gamergate and #notyourshield Twitter hashtags ripped the gaming industry in twain, there have been enquiries as to whether the comic book industry, creators, journalists, fans, would go through a similar… experience.
Some thought that the Milo Manara Spider-Woman controversy would be that moment, in the belief that Marvel Comics had cancelled Manara's upcoming variant covers in response. Bleeding Cool was able to scotch that, but it never seemed to gain traction.
Well, some see the controversy regarding the Batgirl #41 variant cover. Bleeding Cool brought up the issue at the weekend. The concern is that a book that has become totemic for a certain fresh approach to superhero comic books was getting a cover diametrically opposed to that approach. While some may have still had problems with the cover, it might not have been as concerning to some if it had been published a year ago. While variant covers often bear no relation to the comic they are attached to, this seemed opposed to what the comic has been trying to accomplish. And there was an understandable emotional reaction for those close to the new path the comic has taken.
So there was that. A Twitter campaign was launched and a backlash was instant. And #changethecover and don't #changethecover have been warring since, though "don't" seems to have the numbers…
But will it make a difference? I am aware of concern within DC Comics regarding Batgirl #41, and it's seen as a conflict between editorial behind the comic and marketing behind the variant cover programme, with different priorities.
Whether DC Comics does decide to change the cover of not, before publication, it will be a matter of internal debate, with personalities far more prominent in making the decision than any pressure that external social media will have.
Nevertheless, here are a few tweets on this matter…
---
---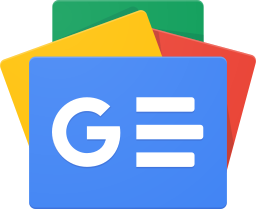 Stay up-to-date and support the site by following Bleeding Cool on Google News today!