Charlie Adlard Drawing + Sketches Published in the UK This Month
Glasgow-based publishers BHP Comics had a bit of a hit on their hands a couple of years ago with the mini-sketchbook Frank Quitely, Drawings & Sketches. I have a copy on my shelf to hand right now, it often provides both inspiration and fascination into the work of Frank Quitely, one of my favourite comic book artists. Well, it appears that they are going for a sequel with a new book featuring the work of Charlie Adlard.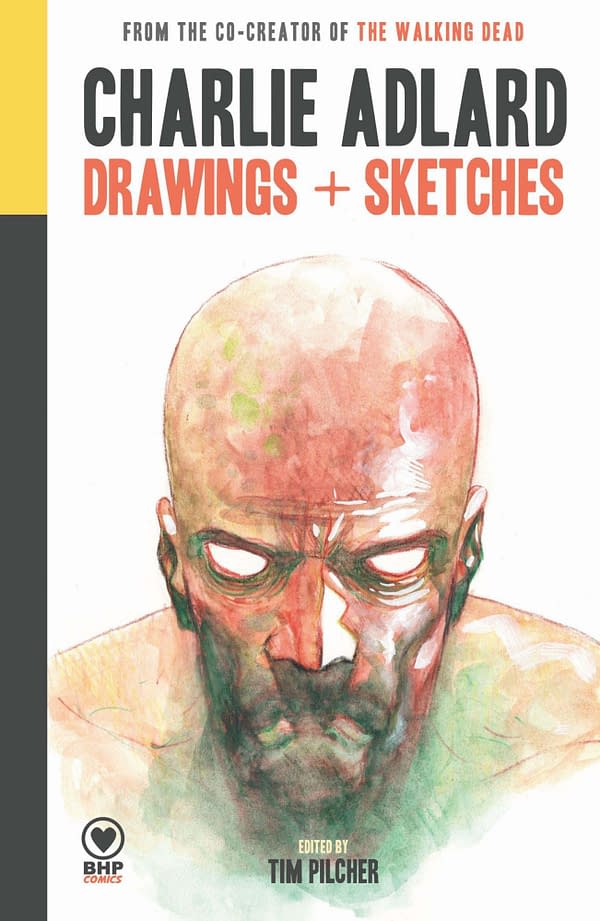 Edited by friend-of-Bleeding Cool Tim Pilcher, might Tony Moore want to have a word about that cover credit? Certainly, Adlard's work on the title defined its look and was responsible for its long-running success, but 'co-creator' may be pushing it. 'Artist of' might cover it admirably. Of course, the collection is not just about The Walking Dead.
Charlie Adlard: Drawings + Sketches is a exclusive collection of rare and never before seen illustrations from the famed Walking Dead artist and former comic laureate, Charlie Adlard.

Edited by Eisner award-winning former DC Vertigo editor, Tim Pilcher, this book will give readers and fans a peek behind the curtain of his creations. With two decades of comic art behind him, Drawings + Sketches selects work from The Walking Dead, Vampire State Building, Wendigo and much more – offering insights into the stories and processes behind his work.

Charlie Adlard: Drawings + Sketches is the latest in the Drawing + Sketches series from BHP. The series launched with the successful pocketbook, Frank Quitely: Drawings + Sketches, which collected the work of famed All Star Superman artist, Frank Quitely.
Charlie Adlard, Drawings + Sketches will be published by BHP in the USA next year, but those who use British distributors may be able to get it this year instead. And there is Kickstarter running live now, with an hardcover edition too, shipping really, really soon as well.