Cheryl Blossom Comes To Riverdale In Archie Comics November 2016 Solicitations
Here we have the solicitations for the comics shipping from Archie Comics in November 2016. Its starts with the introduction of a new character, Cheryl Blossom in Archie #14 and we get to see the fall out of the bad date between Jughead and Sabrina in Jughead #11
ARCHIE #14
Script: Mark Waid Art: Joe Eisma, Andre Szymanowicz, Jen Vaughn, Jack Morelli Cover: Joe Eisma Variant Covers: Derek Charm, Alitha Martinez
Once, Veronica Lodge was the Princess of Riverdale, flowers strewn at her feet everywhere she walked. Now she's a just regular student at a private school full of Mean Girls who've made her their Betty, led by their Queen Bee, the alluring and diabolical Cheryl Blossom. ARCHIE VOL. 2 (TR)
Script: Mark Waid Art: Veronica Fish, Thomas Pitilli, Ryan Jampole, Jack Morelli, Andre Szymanowicz, Jen Vaughn Cover: Veronica Fish
The all-new ARCHIE adventure continues! Superstar writer Mark Waid teams up with rising star artist Veronica Fish to bring a modern take to the legendary Riverdale cast of characters. The elusive, rich Veronica Lodge has taken Riverdale by storm—and it's caused everyone to take sides, with Archie Andrews stuck in the middle of it all. Relive all the drama, all the romance and all the beautiful art and storytelling once more in this graphic novel that collects ARCHIE #s 7-12. Welcome to the New Riverdale.
176 pp, Full Color JUGHEAD #11
Script: Ryan North Art: Derek Charm, Jack Morelli Cover: Derek Charm Variant Covers: Joe Eisma, David Williams
In our last issue, a disastrous date causes Sabrina to curse Jughead and take her revenge! Guess what? In this issue, this is still a thing! The mysterious Sabrina reveals what her ENTIRE DEAL is! And let's say the not-at-all mysterious Jughead reveals something too! (It's whether or not he still likes burgers) (he does) Conflict! Burgers! Jokes! All mixed together in a recipe so delightful that we could only call it… "Conflict Burger Jokes #1"!! Never mind, I just got word we're calling it "JUGHEAD #11"; that works too. SABRINA #8
Script: Roberto Aguirre-Sacasa Art: Robert Hack, Jack Morelli Cover: Robert Hack Variant Cover: Matthew Southworth
"WITCH-WAR" Part Two (of Six): "A Serpent's Tooth": Edward Spellman, trapped in Harvey's body, has been reunited with Madame Satan, who is finally realizing her grand plan of revenge. But Edward has his own dark agenda, and with Sabrina cut off from her aunts, the Spellman ladies are more vulnerable than ever as Round Two of the "Witch-War" commences!! ARCHIE JUMBO COMICS DIGEST #274
Script: James Gartler Art: Pat and Tim Kennedy Cover: Dan Parent
With the pressure on to get holiday shopping done, Archie and Jughead wonder if there isn't a better way to get into the spirit of the season, especially if getting to the mall first requires moving mountains of snow! Might these two philosophers manage to spread goodwill without losing a dime… or will they be forced to spend in order to celebrate? Find out in "As in Olden Days," the fun, festive new lead story to this JUMBO-SIZED comics digest! ARCHIE'S FUNHOUSE CHRISTMAS ANNUAL #23
Script: Dan Parent Art: Dan Parent Cover: Dan Parent
Pop Tate is anticipating a Christmas rush in his Chocklit Shoppe thanks to his newest idea: fresh, homemade apple pies. He enlists the help of neighborhood kids to work during the holidays. Fortunately, Archie is in need of some spending cash. Unfortunately, so is Jughead. Can the Burgermeister of Riverdale resist the temptation of being surrounded by delicious baked goods long enough for Pop's to make all of his sales? Find out in "My Deer Archie" the fun and festive new lead story to this Christmas Annual, featuring even more pages of holiday humor! SONIC THE HEDGEHOG #289
Script: Ian Flynn Art: Tracy Yardley, Terry Austin, John Workman, Gabriel Cassata Cover: Patrick Spaziante Variant Cover: Jamal Peppers, Jim Amash, Matt Herms
The SUPER DUPER DUO of SONIC and TAILS unite in "Genesis of a Hero" Part Two: The 25th Anniversary celebration of Sonic the Hedgehog continues in this retro-action adventure! Sonic has chased Dr. Eggman clear across Westside Island, and now into the skies! Can Sonic and Tails survive a head-on assault of the Wing Fortress? And what sinister secrets lurk beyond the clouds? Featuring cover art by veteran Sonic comic artist Patrick "Spaz" Spaziante and a "High Flying Variant" by jammin' Jamal Peppers! SONIC THE HEDGEHOG VOL. 4: CONTROL (TR)
Script: Ian Flynn Art: Tyson Hesse, Jamal Peppers, Evan Stanley, Terry Austin, John Workman, Gabriel Cassata Cover: Patrick Spaziante
BIG CHANGES are coming for SONIC in "CONTROL" When night falls, things get a little hairy! The corrupting energies of Dark Gaia have infected our heroic hedgehog, transforming him into the fearsome Werehog! With his newfound rage and strength unchecked, it's up to his old buddies Mighty and Ray to tame the savage beast! The adventures never end in this all-new thrilling installment in the Sonic graphic novel series! SONIC THE HEDGEHOG VOL. 4: CONTROL collects SONIC THE HEDGEHOG #264-267.
104 pp, Full Color
SONIC UNIVERSE #92
Script: Aleah Baker & Ian Flynn Art: Adam Bryce Thomas, Jim Amash, Jack Morelli, Matt Herms Cover: Tracy Yardley, Jim Amash, Ben Hunzeker Variant Cover: T. Rex
ENTER the DEPTHS of DANGER in "The Case of the Pirate Princess" Part Two: The Chaotix have tracked down the princess of Meropis and the pirates that kidnapped her – but now they're prisoners as well! And Vector's daring plan to escape… is to join them?! It's mysteries and revelations galore as the Chaotix hit the high seas! Featuring cover art by Sonic comics veteran Tracy Yardley and a "Shinobi" variant by monster-talent T-Rex! WORLD OF ARCHIE COMICS DOUBLE DIGEST #64
-Tom DeFalco Art- Pat and Tim Kennedy Cover- Dan Parent
When Reggie "gifts" Archie with a snow spinner, will Archie and the gang have a blast in the snow, or will someone end up limping home—and most importantly, will Betty still have a date for the holiday dance at the end? Find out in "Spinner Winner!" the hilarious new lead story to this comics double digest! ---
---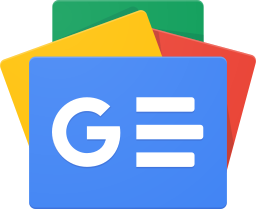 Stay up-to-date and support the site by following Bleeding Cool on Google News today!