Chris Ware Calls For Radical Honesty In Denver
By Hannah Means-Shannon
On the eve of the Denver Comic Con, at the Rocky Mountain Conference on Comics and Graphic Novels, Dr. William Kuskin of the University of Colorado, Boulder, engaged cartoonist Chris Ware in a question and answer session that probed fairly deeply into Ware's life and work. Kuskin introduced Ware as a figure who has "changed our literary culture in a significant way" and even "bent mainstream prose towards comics culture", particularly in his most recent work Building Stories. Ware, who displayed humility to a fault, took the opportunity to demystify his thoughts and creative processes, but only added to the audience's appreciation of his accomplishments through his candor. Ware's obsession with books, and the production, aesthetic, and reader relationships thereof, took the foreground of the discussion, and this suggested the ways in which Ware's work as a cartoonist differs from many of his contemporaries as products of book culture. But for Ware, the fusion of format and medium is the real selling point of a life in comics. He described a "book of comics" as the "perfect metaphor for human mind and human body". When Kuskin asked Ware to describe his own relationship to books over time, Ware focused on his early fixation with Schultz's Peanuts comics, and later on his admiration for Raw Magazine whose "design sense" and "editorial sense" had a great impact on his own ideas.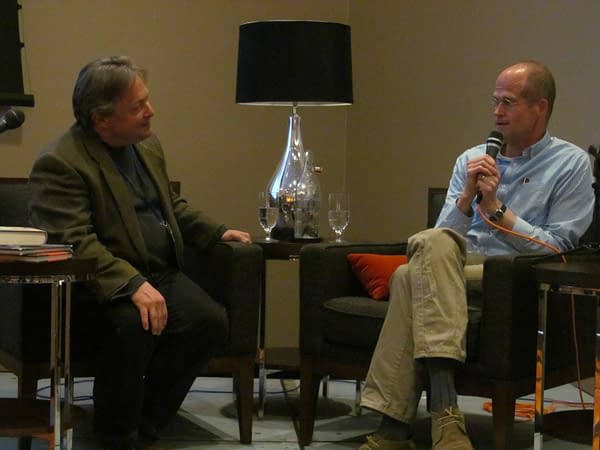 For those familiar with Ware's commentary on his own work in recent months, it's no surprise that Ware's discussion of his own work also addressed the twin themes of memory and human relationships, but Ware has also become more emphatic over time about the humane function of his work. Ware feels his work is about "trying to understand other people and hopefully to empathize with people on some level". This is what led him, he explained, to "filter" Building Stories "through one person's mind" so that the reader could experience empathy from, and regarding, that perspective. Kuskin also asked Ware what his current take is on "self-censorship" and worrying about critical reception. Ware, surprisingly, clarified that he feels he has begun to "let go" of those strictures and instead, due, he said, to "getting older", to adopt the attitude of "Who cares?" This led to Ware's most resonant advice and his most constant pursuit these days, adopting an attitude of radical honesty.
"There's something about comics", he said, "You can sense the writer's honesty almost immediately". Honesty, for Ware, also means adopting a position as writer/artist in which you do not place yourself "above" the reader, but "if anything…below the reader". Though his works have been called "difficult" to read and understand, Kuskin reminded, Ware countered, "I'm not trying to make them difficult", but instead to provide a "level of texture to reality and experience" that he feels has gone "untapped" in art these days.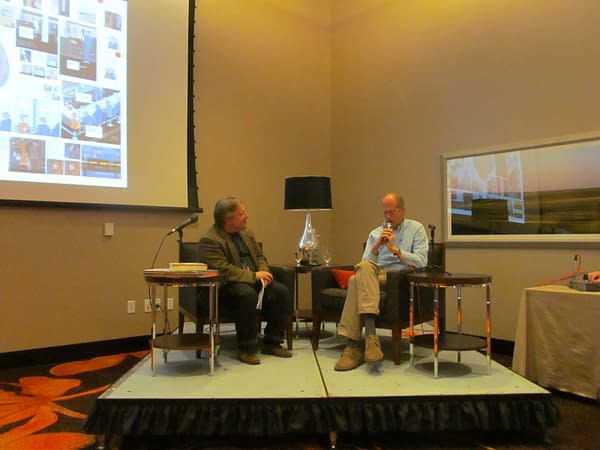 When questioned about his creative processes, Ware also suggested a greater flexibility in his work has been a feature of recent projects. "Trust yourself and follow your instincts", he advised, describing this as "much better than trying to impose structure". He encouraged the audience to listen to a "gut level reaction" when working creatively. Questions from the floor delved more deeply into how and why Ware has adopted his trademark spare, but highly detailed style. Ware credited this to the realization that, when it comes to comics, "pictures are intended to be read" and recognizing the difference between "handwriting" and "typeset" led him to try to erase the reader's awareness of an intermediary personality communicating with them by adopting a more "typeset" style of art. This enables the reader to forget about the mediating personality in the same way that printed books are more accessible than handwritten documents because you forget about the page itself and become absorbed in the ideas. Ware called this "seeing and not seeing", a desirable goal in his comics. When asked how building objects forms part of his aesthetic, Ware said that there seems to be a "little component missing in comics" which building may alleviate, particularly when he is "attempting to get at a model of an idea in his mind". This "missing component", of course, may have bearing upon why Building Stories does indeed involve the act of building on the part of the reader.
The Rocky Mountain Conference's theme this year addressed "violence in comics" in the wake of the local Aurora shootings, and though this initially seemed like an unusual subject to ask Ware to comment on, it unleashed a strong response from the cartoonist. "The way that popular culture has gone I find indefensible, repellent, and disgusting", he said, regarding the role of violent entertainment. "Guns are not plot points, they are designed to kill people", he pointed out. He described current culture as a "hollow shell" which has been "squeezed of emotional relevancy and honesty". This produces entertainment which "can't be made any more pumped up with violence" and so there is no "sense of connection" and no "empathy", Ware said. Regarding his own guidelines for depicting violence in his work, he stated, "If I put violence in a story, I want it to feel emotionally real, not a stand-in". His final statement on the subject formed an apt conclusion to the evening's discussion, reaffirming the mode of "honesty" in comics that Ware considers the only viable road toward artistic authenticity.
Hannah Means-Shannon is a comics journalist and scholar working on books about Alan Moore and Neil Gaiman for Sequart.org. She is @HannahMenzies on Twitter and @hannahmenziesblog on WordPress.
---
---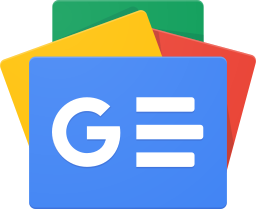 Stay up-to-date and support the site by following Bleeding Cool on Google News today!