Christ Has Returned. A Lot. Shawn French writes;
June 12, 1993.
I was a young stand-up comedian, carving out a decent living in the middle rungs of the New England comedy scene. I'm walking out of the theater after having just watched the first Jurassic Park movie. I plop down in my car and, almost immediately, a news story comes on the radio about a group who claimed to have found the Shroud of Turin.
Hmm… if they can extract Christ's DNA off that…
And I immediately fall into an uncontrollable laughing fit, envisioning a Jesus cloning story that's equal parts Jurassic Park and The Hills Have Eyes. A remote island testing facility where the mutant Jesus clones get loose one stormy night and wreak havoc. I could not stop laughing.
That night onstage, I did a joke about it that stayed in my act for months and was in a clip of mine that ran on Comedy Central back in the Long Ago Time.
I also wrote the story up as a short film script. It was then that I realized it was more than just a funny concept. There's a great story to be told here. Escape From Jesus Island was born.
Over the following fifteen years, I'd regularly revisit the Jesus Island story, fleshing out more details, developing character histories, expanding the world. It evolved into a feature-length script, growing darker with each draft.
In 2008, I released my first horror movie, a revenge flick called The Wrong House. When trying to decide on my follow-up, I was digging through my script pile and there it was, calling out to me as it always does. Escape From Jesus Island. I decided it was time to finally tell this story. The next year was spent buried in research. I studied Jesus, the Antichrist and Revelation. Hundreds of hours of sermons about the Antichrist provided my constant background music.
Since then, I've been transforming this story into an epic tale that spans years and matches up with the prophecies of Revelation. Christ and Antichrist as twin brothers, each with the same abilities. A genetic research company, ReGen Corp, run by the ruthless Anna Thorne. Scores of caged mutant test subjects. A Vatican Black Ops raid, with plans to steal Jesus for themselves. And that's just Act One.
I had the story for a 40-issue arc — five Acts of eight issues each — but I am incapable of drawing a recognizable stick figure. I wish I could share some great insight about how a writer should go about finding an artist to illustrate their work, but I've got nothing. I just got lucky.
Mortimer Glum belongs to the same FX group, The Shoggoth Assembly, as Eric Anderson, who did the practical effects for my movie. Morty created our poster art and DVD covers. I told him about the story for EFJI, which I was considering shooting as a feature film at that point (I still want to). Morty loved the idea and we partnered up to bring this story to life as a comic book series.
The past year of production, leading up to our recently launched Kickstarter campaign, has been surreal. This story that's been stuck in my head for 20 years is gradually unfolding before me. The first stage was building 3D models of the island, the ReGen testing facility and all characters.
We modeled many of the main characters after local actors. This way, if I get to film a live-action version some day, I have actors who look exactly like the characters in the comic. So we brought them in for a photo shoot, getting the 16 reference photos Mortimer needs to create a 3D model of someone.
I say 'we,' but this was all Mortimer Glum. I'm just the story guy. Morty knew from the start how he wanted to handle the production. He spent half a year building this story world and its inhabitants in three dimensions. He recruited some old artist friends to help with the project. Editor Shawn Greenleaf provides a ruthlessly keen eye, which we needed, and also does a lot of our graphic design. And letterist Peeter Parkker, with guidance from Rachelle Leon, has developed a style I love.
Suddenly, we had a team. We announced the project last October and debuted our trailer a month later at Coast City Comicon. Our Facebook fans have been ridiculously supportive. Many of our earliest backers will even be appearing in our comics, as mutant versions of themselves.
The moment of truth was last Sunday (July 28) at noon, when we launched our Kickstarter campaign. Would we be able to release this story as a full-color comic book or would we have to settle for a digital release? Twenty years of obsession and a year of production led us to a little green Launch button.
We pushed it.
The response was immediate and overwhelming. We broke the 50% mark of our $8,000 goal in the first 48 hours. As I write this on Saturday, we sit at 89% funded with 29 days to go. The pre-launch panic has finally subsided, I can eat solid food again and we're starting to look ahead to our stretch goals. Those will allow us to print more issues in the series and backers get cool, free perks. Character stickers, bonus comics and such.
Escape From Jesus Island, the tale I've been fixated on for half of my life, is finally coming out as a comic book series. I cannot wait to unleash this story onto the world.
If you're interested in checking out the EFJI Kickstarter campaign, you can do it here. It runs until Sept. 1. Fifteen Kickstarter supporters have already earned appearances in our story and there are 21 chances left. You can join the Jesus Island fan community at www.facebook.com/jesusisland and learn a whole lot more about the project at www.JesusIsland.com.
---
---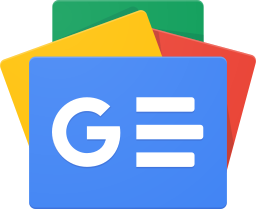 Stay up-to-date and support the site by following Bleeding Cool on Google News today!