Another day, another comic book being adapted as a movie. Titan Comics revealed the news via press release that Under, the graphic novel by Christophe Bec and Stefano Raffaele published under Titan's Statix Press imprint about "mutated creatures lurking in the sewers under a major US metropolis," is being adapted by Anthony Alleyne with writer Brennig Hayden. The news was revealed during the Statix Press panel at San Diego Comic-Con (read our full report of that here).
Titan, Media Participations Group (the parent company of original Under publisher Le Lombard, and Born Wild are producing, along with co-producers Laurent Duvault of Mediatoon, Kristian van der Heyden of Harald House and Annemiek van der Hell of Windmill Film, and executive producer Raymond Van der Kaaij of Revolver. Essentially, everyone is producing it. You are probably producing it. You may not even know it. The budget is 8 million Euros.
Bec and Raffaele said in the press release:
It's exciting to collaborate with tireless and tenacious creatives like Alleyne. Under is a story which is close to our hearts and it was his and Brennig's strong vision of blending the spirit of our original work with contemporary social elements that won us over. Many of our works together have been influenced by movies and the cinema, and to see 'Under' adapted on the big screen would show true appreciation.
The movie is expected to start shooting in 2019. Here's what the graphic novel is about:
Set in the near future in the city's vast sewer complex, which have become a war zone, complete with mutant spiders and crocodiles, disgraced former detective, Jericho, leads the subterranean police force attempting to preserve a semblance of order. Sandra Yeatman, a young female scientist, embeds herself with Jericho's team, to his disdain, and they battle to stop the underwater carnage spreading above ground.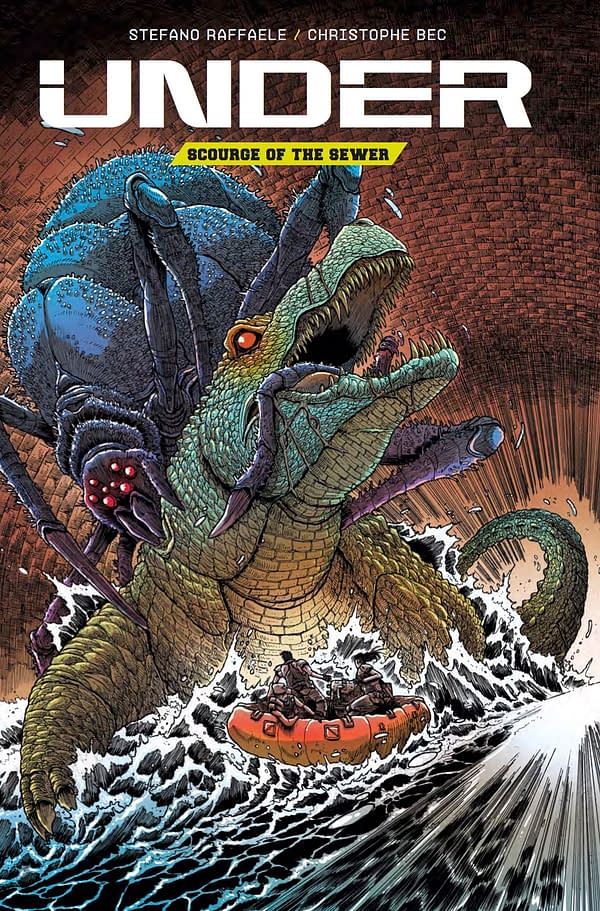 Enjoyed this article? Share it!