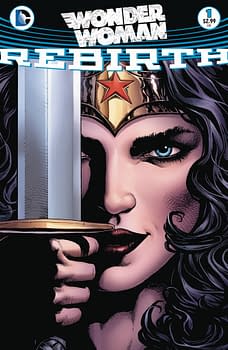 A few more changes 'twixt solicitation and publication.
Captain Marvel, currently written by Agent Carter's Tara Butters and Michele Fazekas, will see issue #6 written by Daredevil Netflix's Christos and Ruth Gage.
They were only meant to come on with issue #7 in July, but they are stepping up a little sooner.
Other changes include Civil War II Choosing Sides #1 replacing artist Goran Sudzuka with Paul Davidson, in addition to Declan Shalvey and Leonardo Romero.
While Squadron Supreme #9 was solicited with art by ACO but will have Alex Cal and Leonardo Romero added.
And Wonder Woman: Rebirth #1 was solicited as being drawn by Paulo Siqueira and Liam Sharp – but it seems Paulo has been replaced by Matthew Clark.
Enjoyed this article? Share it!