Chuck Dixon to Write New Comic For Antarctic Press, Jungle Comics, Looking For An Artist
Antarctic Press has recently been in the news. Apparently, despite denying it, some people are sure in whatever is left of their minds that the publisher was 'bullied' into not publishing comic books by conservative creators.
Which is odd. Because Antarctic Press is publishing a new mini-series by Antarctic Press' founder Ben Dunn and comics legend and notable conservative creator Chuck Dixon. And everyone is fine with that. And they are looking for an artist.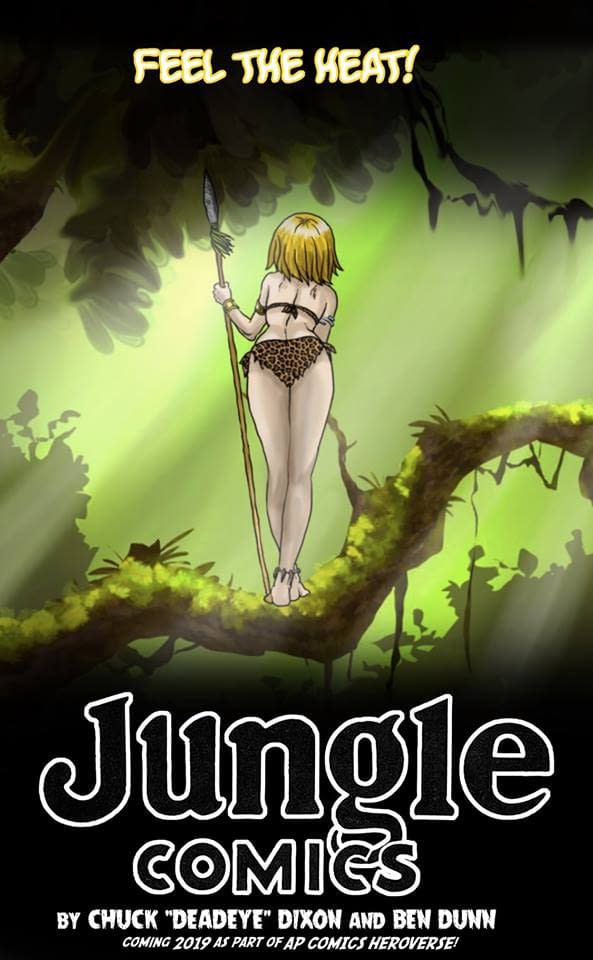 In the same shared universe as another series of theirs, Public Domain, and part of their AP Comics Heroverse, they are looking for someone who meets Frank Frazetta and manga-stylings in the middle.
If that fits you, get in touch. Jungle Comics will be published as a mini-series next year.