ComicsPRO Variants Of Silk Sell For $180, Bloodshot Reborn For $165, Birthright And Darth Vader For $125
Yesterday, comic book retailers attending ComicsPRO retaielr meet-and-greet in Portland, received a batch of ComicsPRO exclusive variant covers and advance looks at a number of comic books.
They then went and put them on eBay to pay for their flights back. And the rest, it seems.
Silk #1 has sold a number of copies for $180.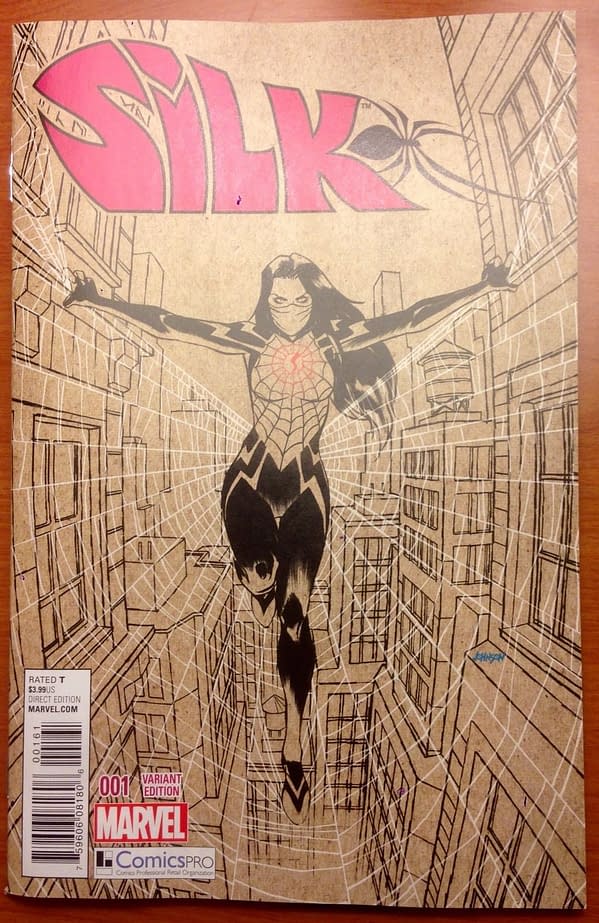 Bloodshot Reborn #1 for $165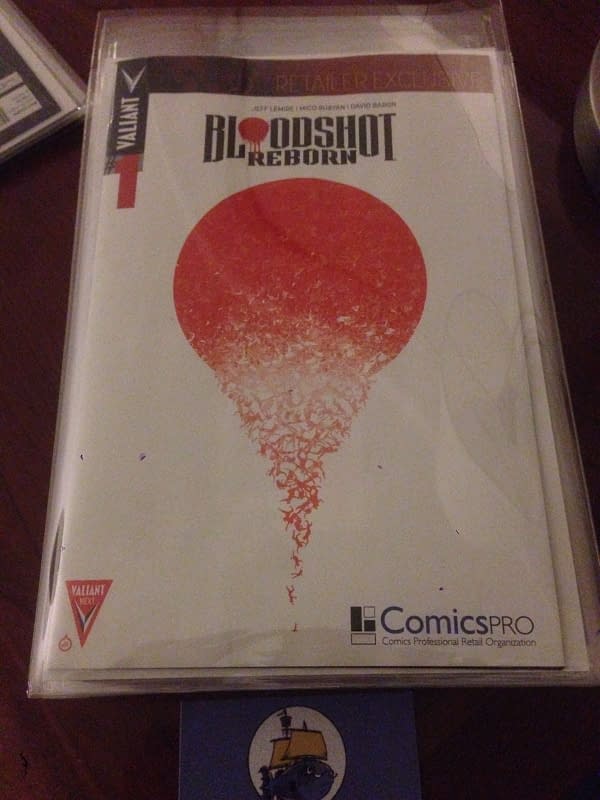 Birthright #5 for $125
Darth Vader for $125
The Goon Once Upon A Hard Time #1 for $60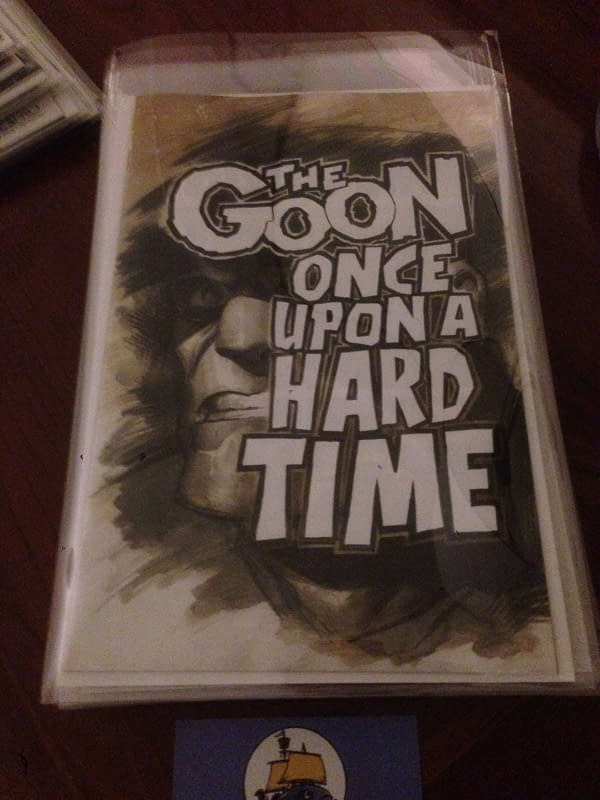 Legenderry: Vampirella #1 for $55.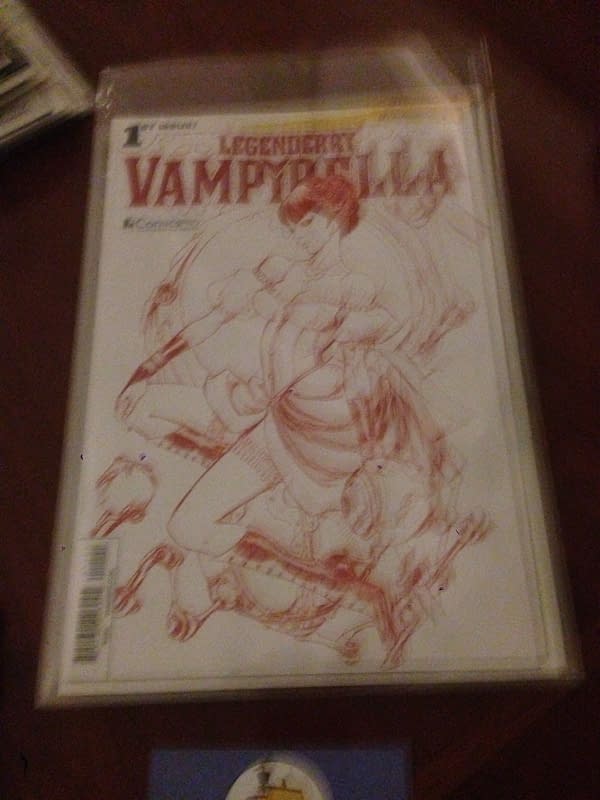 Nameless #1 for $50
Conan/Red Sonja #1 for $25
And those are just the books that have sold. All the titles below have listings from $30 to $150.
Follow the rest of our ComicsPRO coverage from Portland, here.