Normally this is the kind of thing Amazon falls foul of. But now that Amazon owns ComiXology, maybe it will become more common?
All-New Ultimates TPB Vol 1 is listed on ComiXology at the rather low price of $1.99 or £1.49. A promotional price? Possibly.
But then when All-New Ultimates #1 is listed at £7.49 or $11.99 you think that maybe, just maybe, someone may have got the two confused.
Go buy the former while there is still time…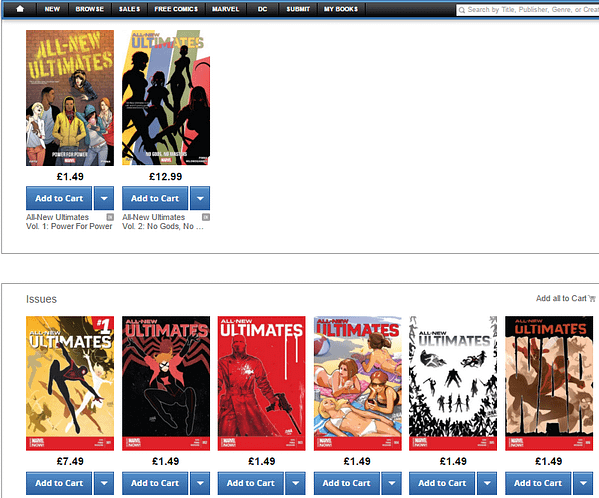 Any other examples of this kind of switcheroo?
Enjoyed this article? Share it!