From BOOM! Studios, The Empty Man, written by Cullen Bunn (The Sixth Gun, Magneto), with art by Vanesa R. Del Rey (Hit), is a dystopian version of the world we know, where a terrifying disease has taken on almost deific connotations. It's been one year since the first reported case of the Empty Man disease, and no drug has been able to slow its progress. The cause is unknown, and the symptoms include fits of rage, hideous hallucinations, suicidal dementia, followed by death, or a near lifeless, "empty" state of catatonia. As murder cults rise nationwide, the FBI and CDC enter a joint investigation of the Empty Man, hoping to piece together clues to stop the cult and uncover a cure.
I honestly can't believe this is the first time I'm hearing about this series. I've read other Cullen Bunn projects before, and he is a brilliant writer. Vanesa R. Del Rey's unique watercolor-esque art style is another thing that I've had the pleasure of viewing in the past. The thought of the two of them together seems like an award worthy team. I love most dystopian stories that I read, and this one in particular sounds terrifying. So for those of you who didn't follow the series original release, have no fear. The Empty Man trade paperback collects the complete miniseries, issues #1-6, and will release this July.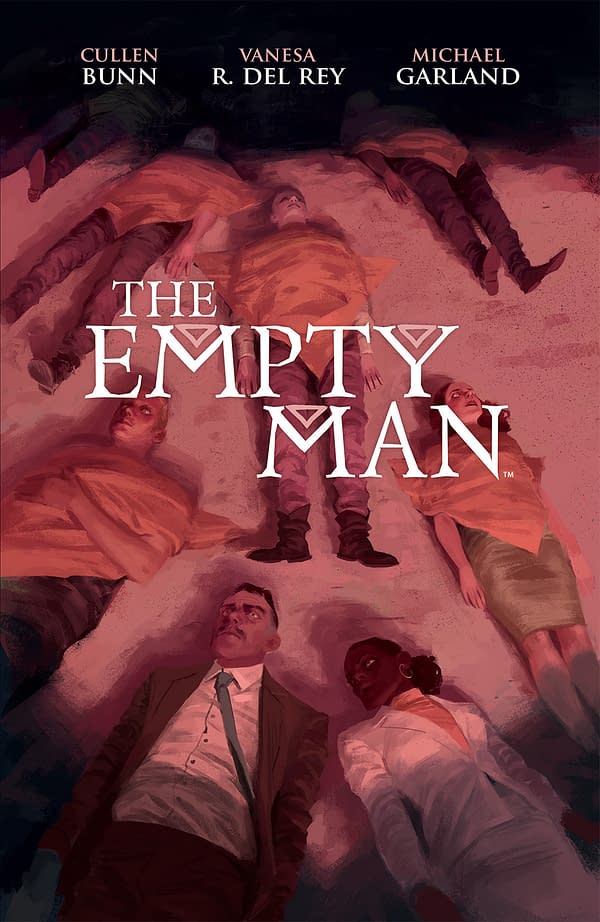 Christine Marie is a Staff Writer at Bleeding Cool, and bibliomaniac with a love for all things creative. She hopes to one day be a Superhero/Disney Princess/Novelist. You can find her on Twitter and Instagram @AWritersWay or on her blog writerchristinemarie.wordpress.com.
Enjoyed this article? Share it!