Posted in: Comics | Tagged: Batman, batman eternal, Comics, dc, dc comics, entertainment
---
CONFIRMED: Mark Doyle Joining DC Comics In Burbank Originally, Mark Doyle, Vertigo editor-turned Batman Group Editor told DC Comics that he wouldn't be joining them in Burbank, as the company moved coasts from New York to Burbank. A long standing New Yorker with an extended family there and his wife Jeanine Schaefer working over the road at Marvel Comics, it just wasn't going to fly.
In this year's Top 100 Power List, we stated that Mark Doyle's rise in position was because DC Comics wanted him and were prepared to do what it took to get him to join them in the move. Doyle's work on the line has been a breath of fresh air and has revitalised what was already a popular line of comic books, with Batgirl, Batman, Harley Quinn and Catwoman reaching new heights of critical acclaim, and the launch of Gotham Academy, Batman Eternal and Gotham By MIdnight joining them. And Doyle had a special relationship with lead Batman writer Scott Snyder that DC desperately wanted to preserve, with Snyder's creator owned work at Image taking off.
Well, whatever the price was, DC paid it. We reported that not only had Doyle changed his mind and was moving, but that his wife Jeanine Schaefer was to leave Marvel and join him on the West Coast. Although an ex-DC Comics staffer, she declined a position at DC when offered it.
Today, that has been confirmed in a Comics Alliance interview not only arranged by DC PR but with EIC Bob Harras joining in. In which Doyle confirmed for the first time on record,
Mark Doyle: I'm happy to say yes, I'm going to be continuing as the Batman group editor and I will be relocating to Burbank.
As for a new dynamic at the new offices, he says,
People make a big deal of the geography of where the offices are, and yeah, I guess it matters. It matters when you talk about people's families and personal stuff… but I don't know. Ever since I've started working in comics, the creative teams are all over the place. There can be a writer in New York, an artist in Brazil, and the colorist is in San Diego. The editor is in L.A. Whatever, we're all over the place. Whether you're emailing, calling, or texting, you don't feel the geography as much. So I don't think moving the offices will stop any collaboration. We're not moving to Antarctica. There are a lot of flights to L.A. It should be fine.
And as for that second season of Batman Eternal we've also talked about? Confirmation of that too…
We are going to be doing it again next year, but there's going to be a break in between this season and next season. We've already started the post mortem of, OK, what worked and what didn't work? We'll definitely be making some adjustments in terms of format and structure of it, but the biggest thing we've learned is that this is a great format for telling stories with all of these characters, because Gotham is a big, crazy place and there are so many great Bat characters that you just can't shine the spotlight on all of them all the time, so this is a great way to make a big tapestry and weave everyone together.
---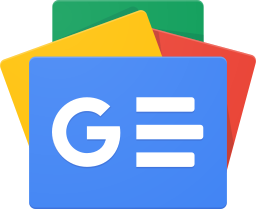 Stay up-to-date and support the site by following Bleeding Cool on Google News today!