Connor Kent Superboy Bends the Knee to Tyranny in Young Justice #3 Preview
Young Justice #3 is out tomorrow, by Brian Michael Bendis, Viktor Bogdanovic, Patrick Gleason and a brace of colourists and inkers keeping the comic on schedule. And we begin with a bit of a Time Warp… Brad! Janet! Doctor Scott! As two elements from non-existing continuities recombine….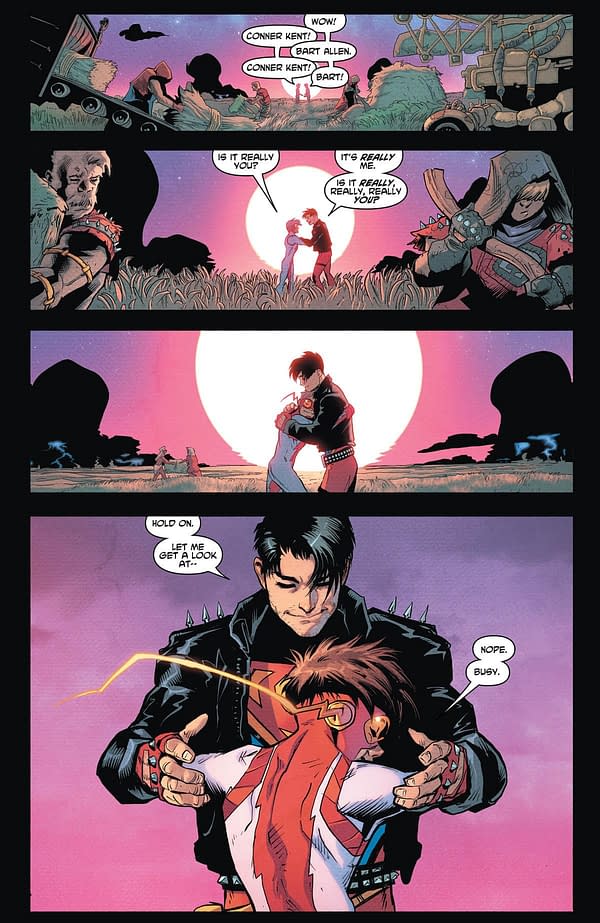 Well these particles do share a strong bond…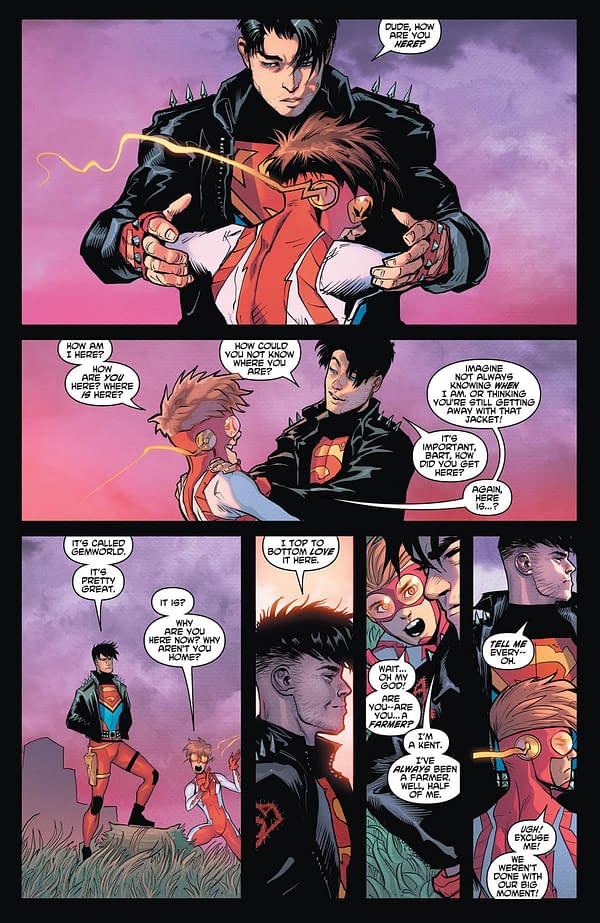 Top love and bottom love? Lucky guy… and finding gems in a field, feels very Hyrule. Maybe there's a link? Here comes Ganon…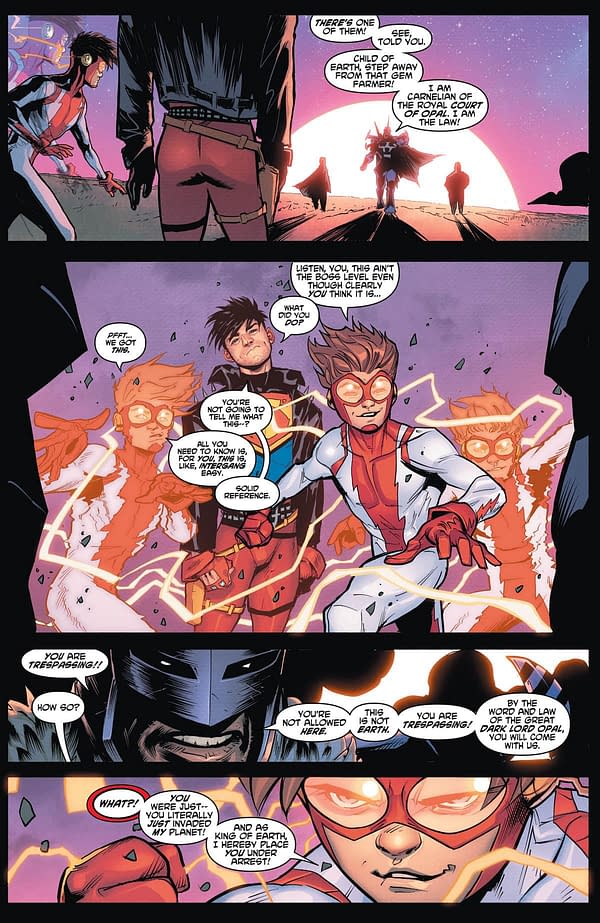 Close enough.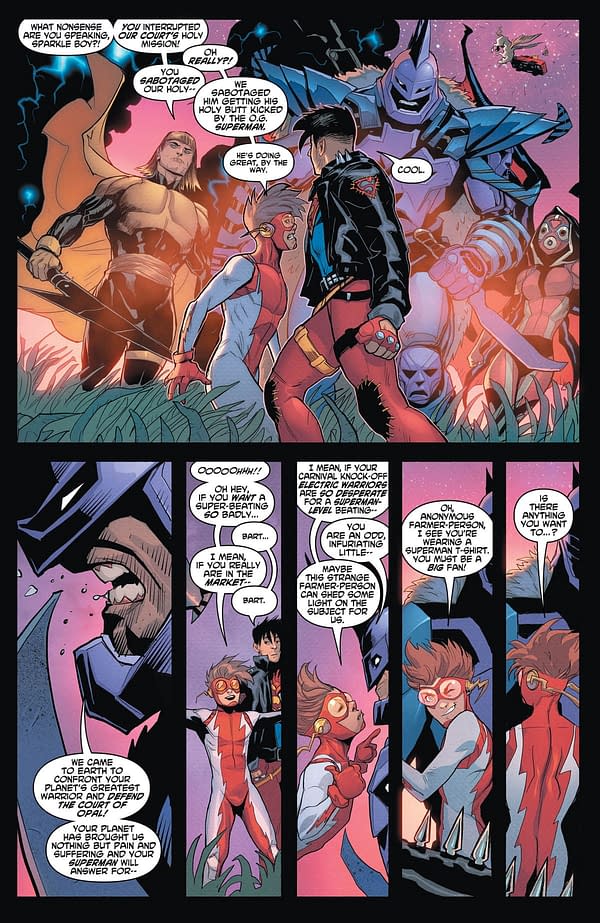 Hey Bart/Brian, you know DC are publishing Electric Warriors again now, right?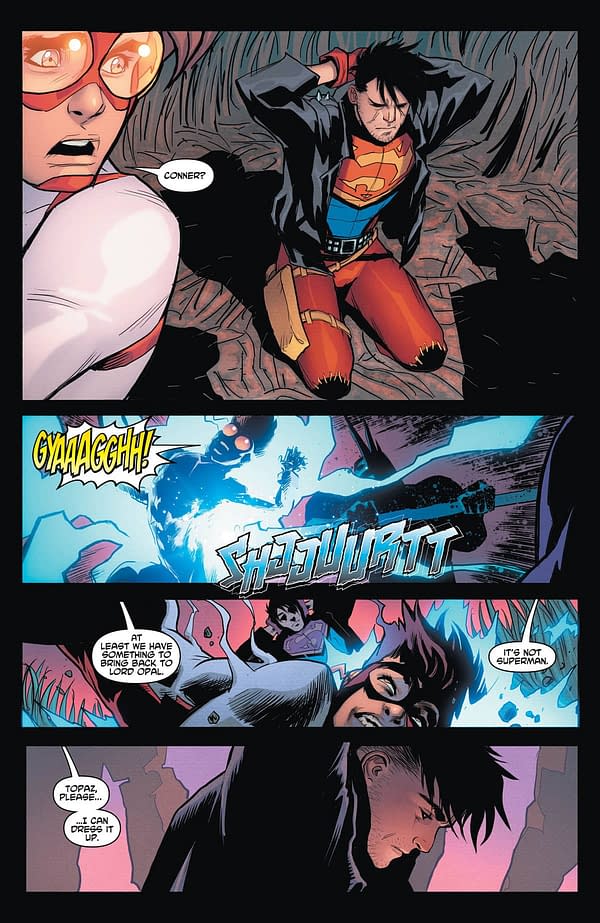 Superboy bends the knee? Not much Luthor or Kent there… but for those missing the old Conner Kent Superboy…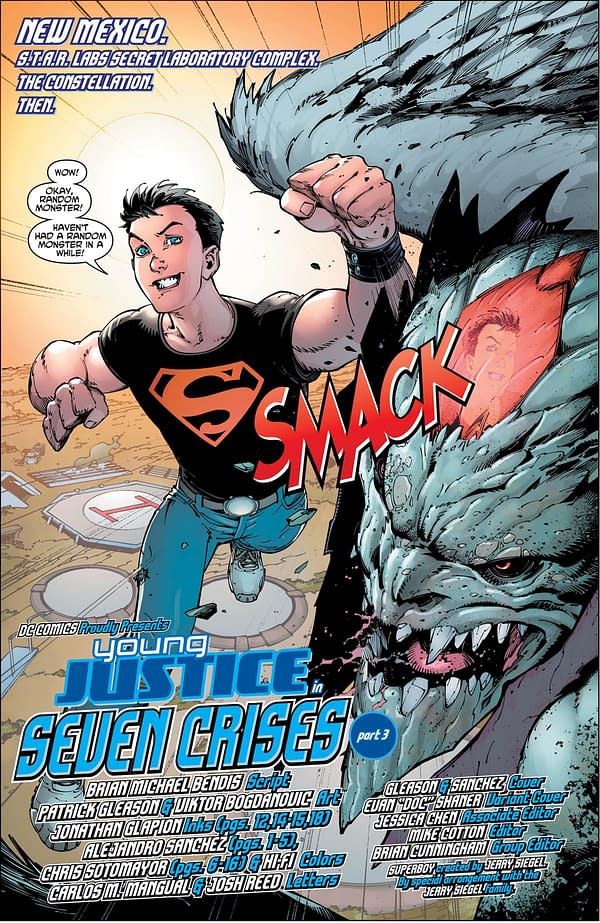 There you go…
YOUNG JUSTICE #3
(W) Brian Michael Bendis (A) Viktor Bogdanovic (A/CA) Patrick Gleason
Young Justice is back, baby! Bendis and Gleason reunite all your favorites in one place! Robin (Tim Drake-the best Robin) and Amethyst (best Princess of Gemworld!) team with Wonder Girl, Jinny Hex and the new Teen Lantern (not even close to the best Green Lantern) to take back the mysterious Gemworld from the evil forces of dark Opal. Meanwhile, the reunited Impulse and Superboy have a lot of explaining to do. Also in this issue, find out where Connor Kent has been all this time. This is a big issue for Superboy fans!In Shops: Mar 06, 2019
SRP: $3.99