The Facebook page of Springfield, Missouri comic store Cosmic King posted earlier this week.
I am very disappointed to state the walk-in retail business of Cosmic-King is currently suspended and we are Closed for the foreseeable future. For any issues call 862-5888 and leave a detailed msg.
Though it appears that their website is still operational.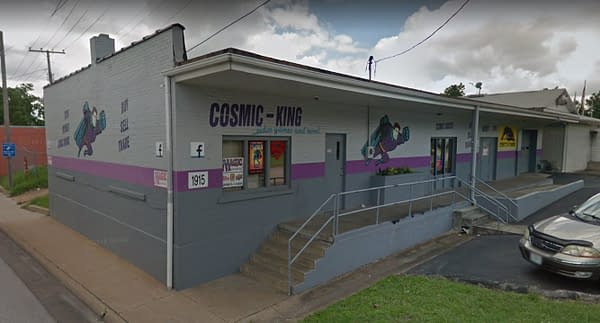 Bleeding Cool covers the closing – and opening – of comic book stores. We're more likely to discover the former rather than the latter as the result of an active fanbase, so please let us know when a new store in your neighbourhood is opening: richjohnston@gmail.com

Enjoyed this article? Share it!