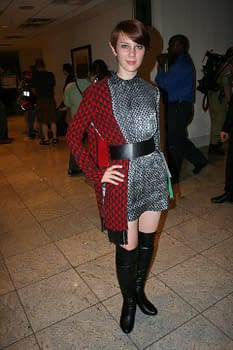 Endymion Mageto is our Senior Cosplay Correspondent, and will be running around NYCC talking to as many cosplayers as he possibly can. But first, a look ahead at cosplayers preparing for the show in just a week's time!
Tell us some basic information about you?
Hi! I'm Reith Poppo, I'm 27 years old, I live in New York, and I've been cosplaying since 2007.
How long have you been going to NYCC?
This will be my fourth year.
How long have you been cosplaying?
Coming up on 7 years now.
What was your first time at NYCC like?
It was a bit overwhelming! There is an awful lot crammed into this convention in a very different way than I've experienced in the past. I was lucky that a friend of mine was my guide for the weekend!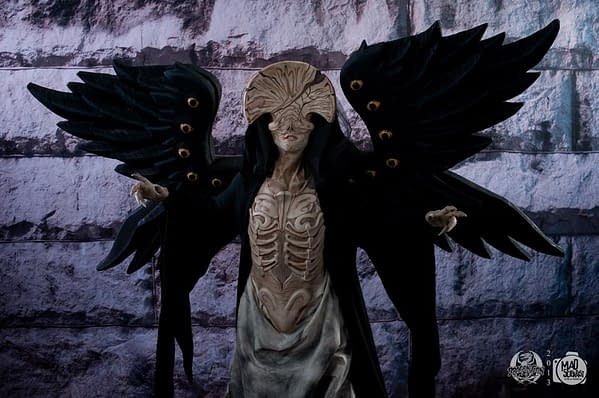 If you could change one thing about NYCC what would it be?
The biggest problem with New York in general is space, and NYCC is no different. The Javits Center feels too small to contain the huge amount of people that come in for the con, and it closes every evening, effectively giving the con limited hours of operation.
What makes NYCC different from other conventions?
I think it adopts the quintessential New York need to rush. There is a lot to see and do, trying to fit in everything while fighting the crowds feels tense to me.

What Advice would you have for anyone cosplaying for the first time at NYCC?
Know that it's crowded, the floors are hard tile or cement, and you won't have easy access to bathrooms for changing, so try to wear something comfortable and maneuverable without a lot of delicate details that might need emergency repairs.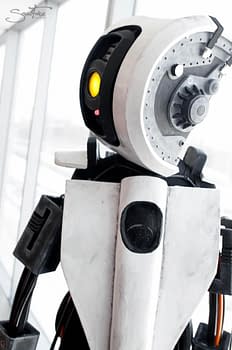 What is the cosplay scene at NYCC like?
Judging from what I've seen it looks like a smaller percent of con goers cosplay for NYCC, I'd guess less than 25%, but I may just not be in the areas where people gather. Facebook groups are your friend if you're looking to coordinate with other cosplayes. I stick to casual cosplay for this, but I have seen some pretty mind blowing cosplay there!
Which costume are you most proud of ?
I made a Mordin from Mass Effect in 2012 that I still love because it was the first mask I made, and the first full transformation I pulled off, and the first time I got to work with my awesome friend Alyssa Smith! We spent the winter sculpting the clay busts for masks at her house, and we've been tight friends ever since.
How do you decide on which costumes you'll work on next? Is it by the level of challenge? Your own feelings about the character?
I do some big costumes and some simple closet costumes. For the bigger stuff I like to find a challenging build, something that I haven't tried before. I really care about the characters too, so I have to know and like the character I'm trying to make.
For the closet cosplay (costumes that can be put together from bought and/or altered clothing) it's all about the love of the character, and the fun I can have wearing it! I find it's good to have a casual, easy to wear cosplay or two for con evenings hanging out with friends, I still get to feel like I'm participating in the festivities, but I'm not worried about mobility or comfort. And I like to get a bit silly in character.
What are the most difficult parts of making or wearing your costumes?
Making: The clean up. I build my stuff in an apartment, with no outdoor access, so the messes I make are terrible and too often involve toxic fumes.
Wearing: I am a short chick who loves tall characters. This past year I put myself in 7 inch platforms and 18 inch stilts for cosplay, and my balance is crap. I also seem to pick characters where decent visiblity is not an option, so too often I turn myself into a half blind wobbly monstrosity. Crazy cosplayers never forget to thank your handlers, for without them we would be a broken bloody mess on the con floor.
Do you have a website of fan page where people can see more of your work?

Alyssa and I post our stuff at https://www.facebook.com/ProppedUp
Check out more of the Endymion's work at http://www.facebook.com/satmorncosplay
Enjoyed this article? Share it!