Countdown To The Eisners 2015 – Best Humor Publication Do bricks get excited when they're about to get laid? I imagine they'd be rock hard. Thank you! I'll be here all week! Tip your waitresses! The humor business is a challenging one, for we all think we're comedians. My friend Jordan and I always attempted to go to Open Mic Nights at Hopmonk Tavern in Sebastopol during college, but never managed to get there early enough to get our names on the list. We had our lame jokes lined-up and ready to go, but perhaps it was for the best that we never progressed to actually getting on stage to perform. But just being there and seeing other amateur comedians bomb hard gave us a thrill, and we'd promise ourselves that next week we'd get our chance to be truly funny. With today's category being Best Humor Publication, there's even more pressure to be funny because the writers and illustrators have had months to prepare the scripts and art. You need to make sure everything from the set-up to the punchline is perfect, and it ages well no matter when the reader picks it up and consumes it. To quote the great Bill Hicks, "The best kind of comedy to me is when you make people laugh at things they've never laughed at, and also take a light into the darkened corners of people's minds, exposing them to the light." Let's see if the nominees have done just that.
Keep in mind I cannot vote for who wins (nor can you, probably), as per the rules. However, that's not keeping me from being vocal regardless!
Who is eligible to vote?
Comic book/graphic novel/webcomic creators (writers, artists, cartoonists, pencillers, inkers, letterers, colorists
All nominees in any category
Comic book/graphic novel publishers and editors
Comics historians and educators
Graphic novel librarians
Owners and managers of comic book specialty retail stores
Who is not eligible to vote?
Comics press or reviewers (unless they are nominees)
Non-creative publisher staff members (PR, marketing, assistants, etc.)
Fans
Before I get back to illustrating a BlueWater biography of Chris Hardwick so I can be eligible for next year, let the games begin!
Best Humor Publication
The Complete Cul de Sac, by Richard Thompson (Andrews McMeel)
Review copy unavailable.
Dog Butts and Love. And Stuff Like That. And Cats. by Jim Benton (NBM)
Ranging from the incredibly silly to the hilariously macabre, Jim Benton's style and humor covers everybody's brand of funny. A mixture of The Far Side and Saturday Morning Breakfast Cereal, his view of the world is one you want to subscribe to every day. Readers will laugh out loud throughout, and on numerous occasions I had to flag down friends and family members to share a comic I knew they too would enjoy. A perfect collection of comics from the brilliantly twisted mind of Benton.
Groo vs. Conan, by Sergio Aragonés, Mark Evanier, & Tom Yeates (Dark Horse)
Mark Evanier is trying to pitch a Conan vs Groo comic to Sergio, but things go awry when they get involved in a protest to save a local comic book store. After getting beaten in the head by police and becoming overly medicated at the hospital, Sergio starts to think he's Conan and tries to escape into the city and rescue damsels and fight foes wearing only a hospital gown. Meanwhile, he imagines what a situation between Groo and Conan would consist of. Lots of self-deprecating humor, and marvelous art by Aragonés and Yeates.
Rocket Raccoon, by Skottie Young (Marvel)
Rocket Raccoon, badass fighter and one of the key members of the Guardians of the Galaxy, is wanted for murder. There's video of him (or someone who looks like him) killing people, forcing him to turn himself in to figure out who this imposter is. While breaking out of jail he learns that this other Rocket isn't the only one who wants him dead—a whole fleet of his ex-girlfriends want him dead too. Young writes and illustrates, with his radical style doing a perfect job setting the tone.
Superior Foes of Spider-Man, by Nick Spencer & Steve Lieber (Marvel)
Is it still the Sinister Six if there are only five members? It doesn't matter to Boomerang, who leads the newly formed team of C-listers to pull off heists for him. Shocker, Overdrive, Speed Demon and Beetle do his bidding, but slowly the team doesn't trust each other anymore when double-crossings and false promises are around every corner. When it comes to stealing a painting of Doctor Doom's face, or the head of Maggia don Silvermane's cybernetic head, Boomerang and company are either the bees-knees, or brilliantly inept. Spencer and Lieber do a great job keeping things action-packed while incredibly entertaining throughout. Who I think should win:
Dog Butts and Love. And Stuff Like That. And Cats. by Jim Benton (NBM)
I first became aware of Benton's comics through Reddit, where he would constantly be upvoted to the front page with his latest comics. From there I eagerly awaited every update, and kept myself amused by browsing his archives. To have a collection of his best works available in one collection is a huge victory for humanity, for he has a talent for illustrating some truly laugh out loud stuff that tickles everyone's funny bones. The fact he doesn't rely on one style of illustration keeps things fresh, and makes him a chameleon in comics.
Not too simple and not too raunchy, Benton walks that fine line of humor successfully and makes the reader enjoy laughing. I had many good, hearty laughs throughout.
Who I think will win:
Groo vs. Conan, by Sergio Aragonés, Mark Evanier, & Tom Yeates (Dark Horse)
Yes, you do see Groo and Conan battle, but that's not the reason the book is in the humor category. It's here because of the behind the scenes while Groo is meeting Conan, with Evanier constantly trying to reign-in an overly medicated Aragonés. Aragonés illustrating himself running wild throughout the series in just a hospital gown, delusional and spouting things only Conan would say is truly hilarious. It's also filled with tons of self-deprecating humor because of the fact he's an illustrator at MAD Magazine (which makes it even better).
Every comic book reader and professional love Aragonés, making it the popular pick with voters.
Who I think should have been nominated:
Bad Machinery Volume 3: The Case of the Simple Soul, by John Allison (Oni Press)
The humor in the book had me laughing out loud so much that I was asked to quiet down several times by my girlfriend. Allison's dialogue for the characters is fantastic, and funny as hell. The art is probably my favorite thing about the book, and the giant page layouts definitely give the reader the opportunity to really absorb every detail.
Who do you think should win / been nominated?
Cameron Hatheway is a reviewer and the host of Cammy's Comic Corner, an audio podcast. You can heckle him on Twitter @CamComicCorner.
---
---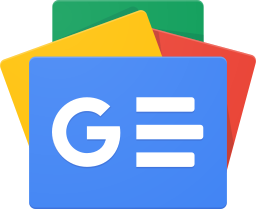 Stay up-to-date and support the site by following Bleeding Cool on Google News today!