Posted in: Movies | Tagged: d23, disney, entertainment, film, finding dory, gigantic, moana, pixar, the good dinosaur, tv, zootopia
---
D23 Expo '15: Pixar And Walt Disney Animation Studios Talk Zootopia, Gigantic, Moana, And More
Dinosaurs, Giants, and forgetful Fish, oh my! Friday saw the launch of the Pixar & Walt Disney Animation Studios panel, hosted by John Lasseter (CCO of Pixar and Walt Disney Animation Studios). Lasseter came out t-shirt gun a-blazin', excited to talk about the upcoming slate of films from both Disney and Pixar. First was Zootopia (in theaters March 4, 2016), with directors Byron Howard, Rich Moore, and producer Clark Spencer in attendance to talk about the process and how the movie came about. Like The Lion King, animators dedicated a lot of time to observing animals in their natural environments to get a feel for personalities and characteristics. Actress Ginnifer Goodwin (Once Upon A Time) came out on stage to talk about the character she voices, Judy Hopps, and what makes her unique. It was then announced that singer Shakira will be voicing the character Gazelle, and then a bit of the all-new original song was teased, "Try Everything," written by singer-songwriter Sia and songwriting duo Stargate, and performed by Shakira.
Next, Lasseter announced that Walt Disney Animation Studios is creating their version of the Jack and the Beanstalk fairy-tale called Gigantic. Featuring music from songwriters Kristen Anderson-Lopez and Robert Lopez (Frozen), and directed by Nathan Greno (Tangled), Gigantic is set in Spain during the Age of Exploration, and follows adventure-seeker Jack as he discovers a world of giants hidden within the clouds. He hatches a grand plan with Inma, a 60-foot-tall, 11-year-old girl, and agrees to help her find her way home. Anderson-Lopez and Lopez then took the stage and performed a song from the movie live. Following Gigantic was Moana, the movie that follows a spirited teenager who sails out on a daring mission to fulfill her ancestors' unfinished quest. She meets the once-mighty demi-god Maui (voiced by Dwayne Johnson), and together, they traverse the open ocean on an action-packed voyage. Directors John Musker and Ron Clements (The Little Mermaid, Aladdin, The Princess & the Frog) took the stage to talk about looking into the history of the South Pacific, and the 16 year-old princess' journey to explore when the rest of her people have stopped. The Rock then took the stage, and the place went absolutely bonkers. Johnson always wanted to be apart of the Disney family, and with Moana, he gets to represent his half-Samoan heritage.
Getting into the Pixar side of things, The Good Dinosaur was the first feature to be covered (after a little coverage of the upcoming Inside Out short Riley's First Date), with Director Peter Sohn and producer Denise Ream on hand to discuss the boy and his dog/dinosaur and his human dynamic between Arlo and Spot. There will be tons of different dinosaur species being featured, as well as tons of humor and the trademark Pixar emotional roller coaster.
Finding Dory was the next film featured, with Ellen DeGeneres getting a bigger applause than the Rock. Diane Keaton and Eugene Levy will voice Dory's parents, Albert Brooks will return to voice Marlin, but the original kid who voiced Nemo won't be returning because he no longer sounds like a cute little kid. The sequel takes place in Northern California, at the Marine Life Institute, including a new cast of characters including Ed O'Neill voicing an Octopus named Hank.
Next up, Toy Story 4 was talked about, with Lasseter attached as directing, and the film will be more of a love story focusing on Woody and Bo Peep. Randy Newman will also be returning to do the music for the film.
Overall, it was a very hilarious panel. Pixar/Walt Disney Animation Studios have a lot of great films coming down the pipeline, and we at D23 were fortunate enough to get some exclusive clips and live performances.
Cameron Hatheway is a reviewer and the host of Cammy's Comic Corner, an audio podcast. You can follow his adventures at D23 Expo on Twitter @CamComicCorner.
---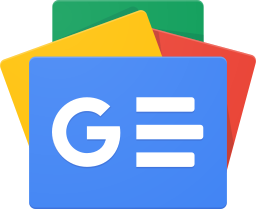 Stay up-to-date and support the site by following Bleeding Cool on Google News today!