This morning, Bleeding Cool told you that it existed. A new comic called DieDieDie by Robert Kirkman, Scott M. Gimple, Chris Burnham, and Nathan Fairbairn.
Just now we ran the letter (and poster) that Robert Kirkman sent to retailers explaining what was going on. And why they suddenly had a bunch of copies of a launch issue of a new comic book that no one had heard of.
And now? The fact that it has at least ten covers with pink logos — the same art, but each with a different speech balloon — which will you choose tomorrow? They are equally divided…
But our favourite and probably the one that will go for most on eBay is this one. Introducing two of the characters and giving our Senator (no, not Hillary Clinton) something to say as well.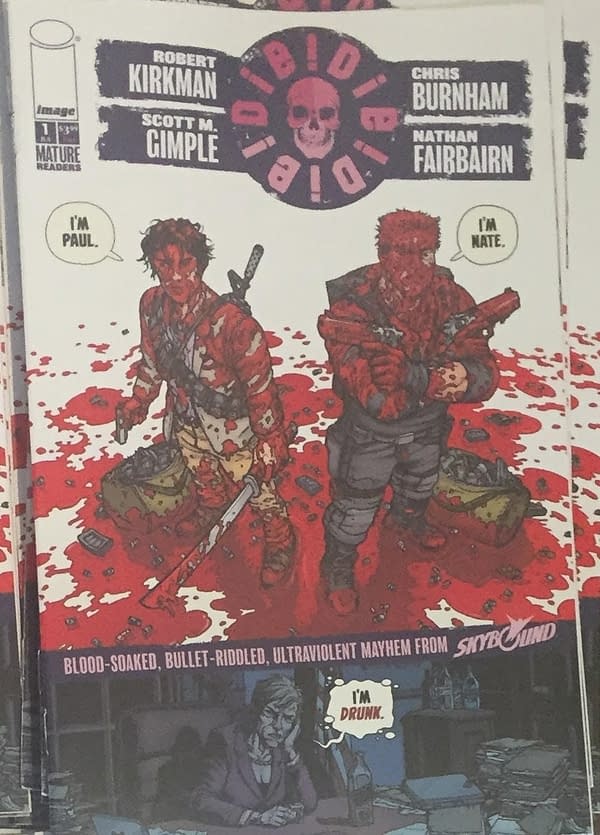 And then the gold cover…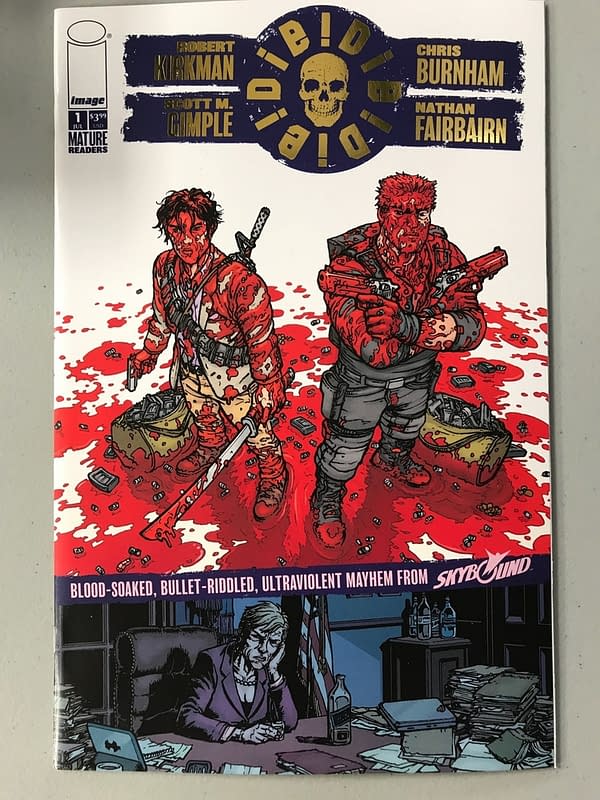 Up next? We run the first review.
Enjoyed this article? Share it!