Dark Ark #8 Review: Mixing Together the Mythologies
We see another flashback to Khalee and Janris before the flood. Khalee begins to see the scope of what her father is doing to the people helping with the Dark Ark, and she gleans what the purpose of the vessel truly is. In the present, Shrae meets the ancient and dark being which has been plaguing Noah's Ark. Shrae attempts to bargain with the creature.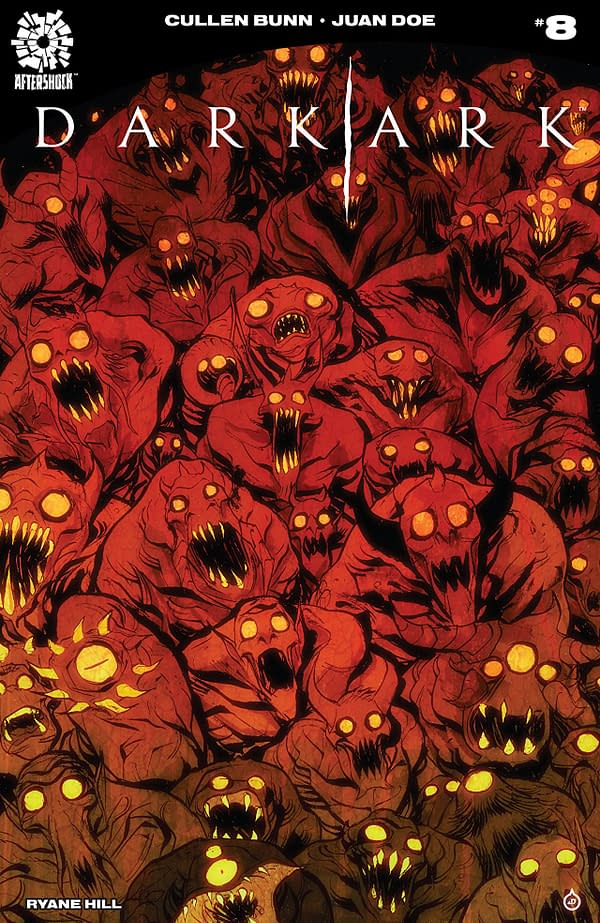 Dark Ark #8 expands on the lore of this world, and we are given some insight into the implications of a world where Judeo-Christian teachings are true but aren't the only true religious doctrine. The result is tapping deeper into that Lovecraftian vein that the great Cullen Bunn so often likes to tap into.
I'm a sucker for such things myself, and this mixture of themes results in Shrae arguing on behalf of the Judeo-Christian God against an eldritch godlike being. That's a cool concept from the get-go, and the execution is handled well.
The creature itself is arrogant, foreboding, and aptly intimidating. You almost feel for Shrae despite his own ill intentions and oppression of his fellows. It also sets up the interesting potential for an elder god to clash with God and/or Satan.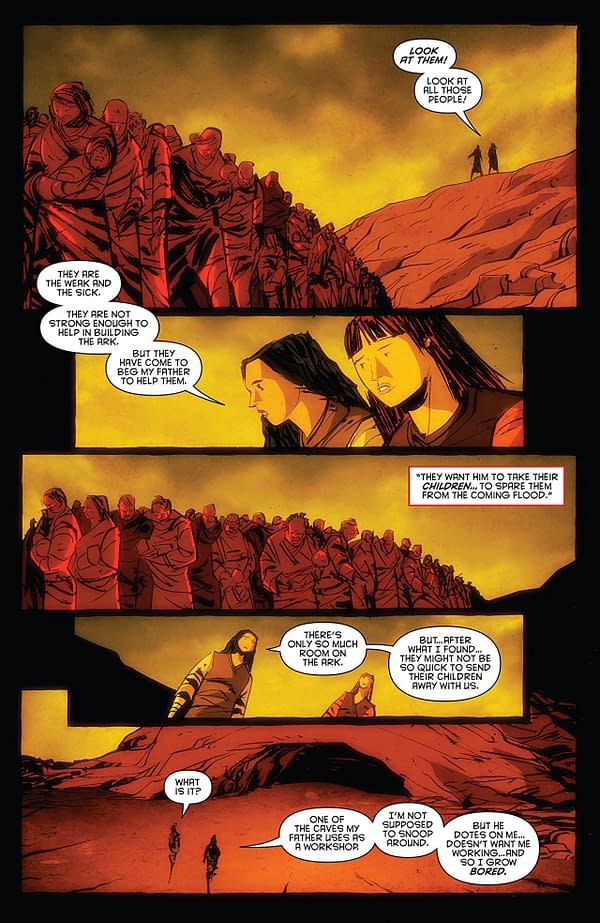 Juan Doe's artwork continues win me over, and the design of said elder god is another highlight of the book. The environmental design continues to be impressively desolate and disquieting. Characters have simple figure designs, but they are expressive and well-drawn. The color work is dark, oppressive, and ominous, creating a perfect atmosphere for this book.
Dark Ark #8 continues to ramp up the tension, and the introduction of this elder god character is sure to make things interesting from here onwards. The relationship between Janris and Khalee continues to intrigue and could add some emotional depth in the issues to come. Juan Doe's artwork looks good too, and the book earns a recommendation. Check it out.