Dark Crisis Coming, Future State Going In Today's DC Comics (Spoilers)
We are looking for signs of the upcoming Dark Crisis in DC Comics titles, and the vestigial signs of Future State and 5G, published today in DC Comics titles, as always. And yesk, there be spoilers, most significantly for Deathstroke Inc and Icon & Rocket.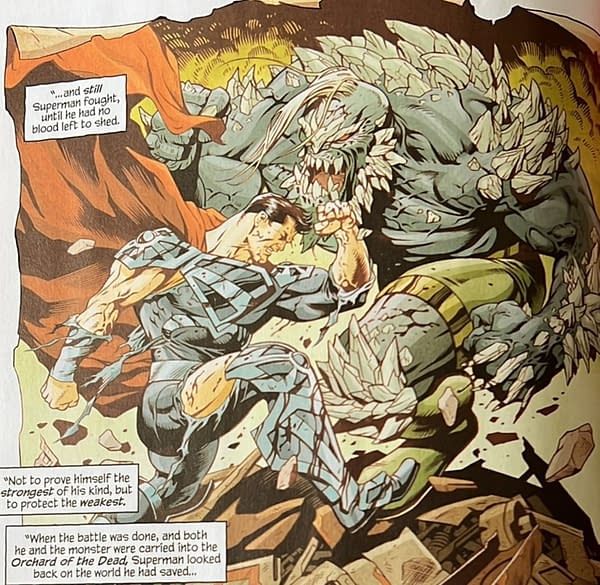 A tenuous start with Action Comics #1041, but Doomsday is one of the big bad we have seen in previews for Justice League #75 and the Death Of The Justice League. This does emphasise the legendary nature of the character that has grown over the last thirty years, and his presence endemic of the death of Superman. We noted in the preview that Doomsday, like others, was chained. And this comic is all about the power and symbology of chains.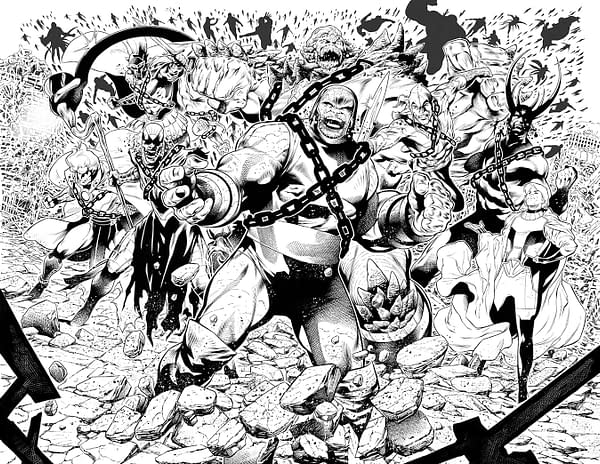 Over in Detective Comics #1058, well if you are going to have a Dark Crisis – or any sort of Crisis – there is a key player to keep in hand.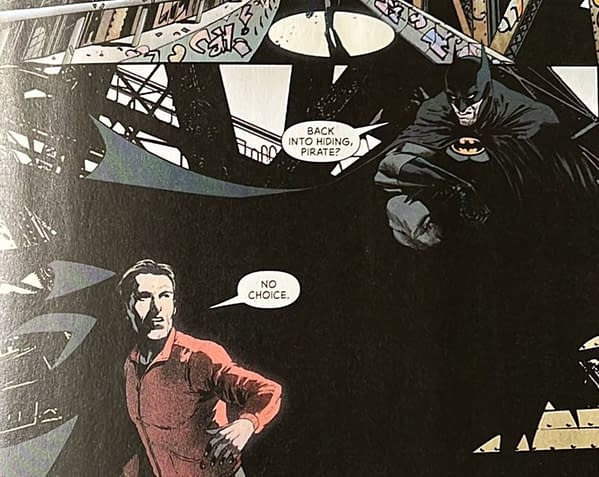 Escaped from Arkham Tower, with many players wanting his crowd-manipulating and reality-awareness powers, it looks like the Batman is going to get to keep Psycho Pirate in his pocket for later.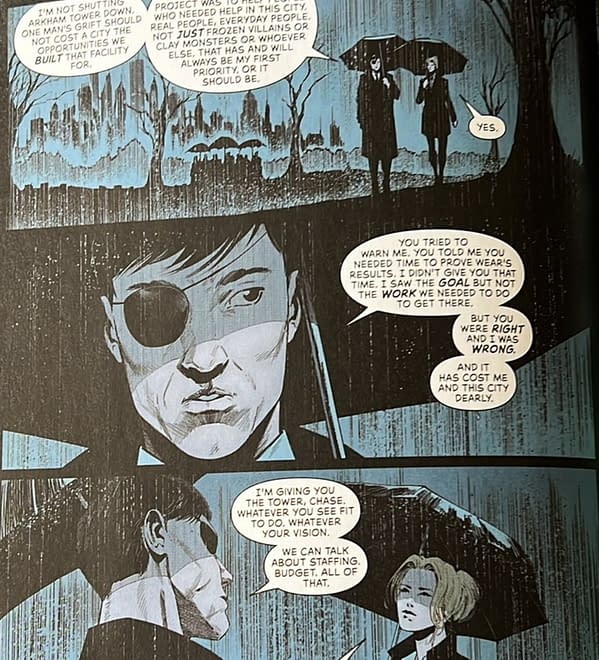 While Arkham Tower will continue, despite… the events that recently occurred there, with Dr Chase Meridian leading the team. A direct move away from the Future State timeline.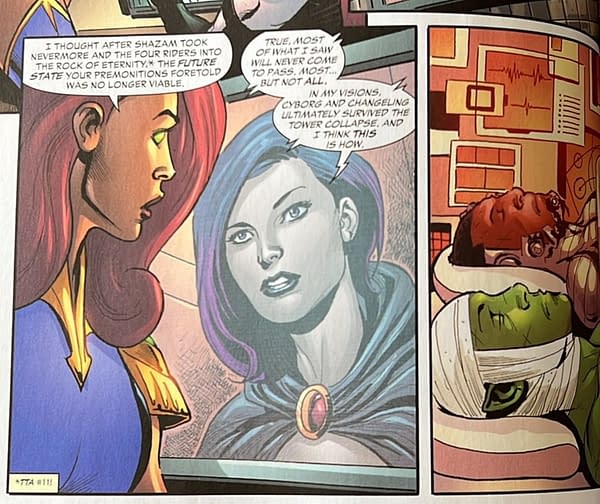 While Teen Titans Academy #13 does the same, with Future State premonitions (mostly) no longer applying. Of course, Future State may have given us the new look Justice League, but they didn't actually kill off all the old ones.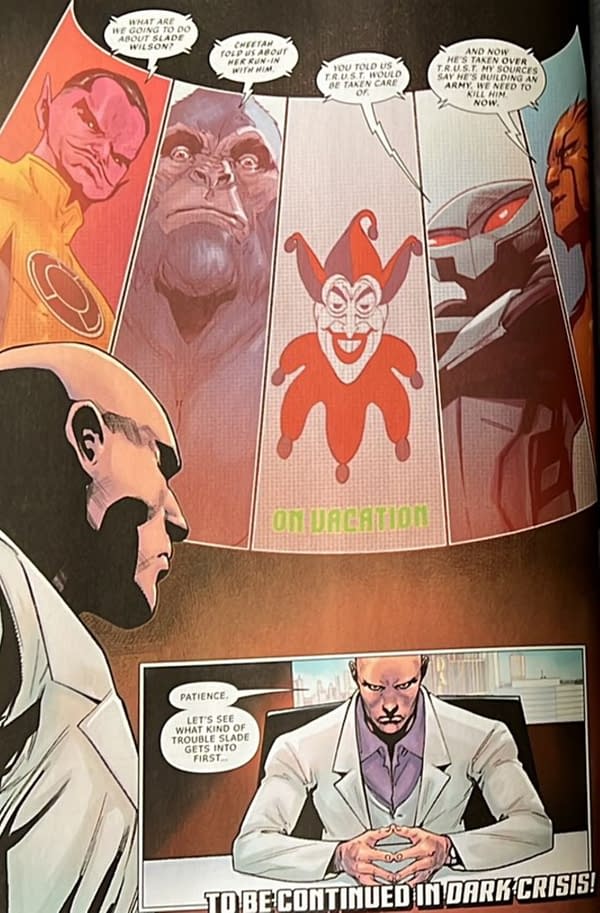 While in today's Deathstroke Inc #7, a new Legion Of Doom is being set up which will directly lead into Dark Crisis. With Deathstroke taking over the superpower-manipulating organisation T.R.U.S.T. Talking on initialled title names…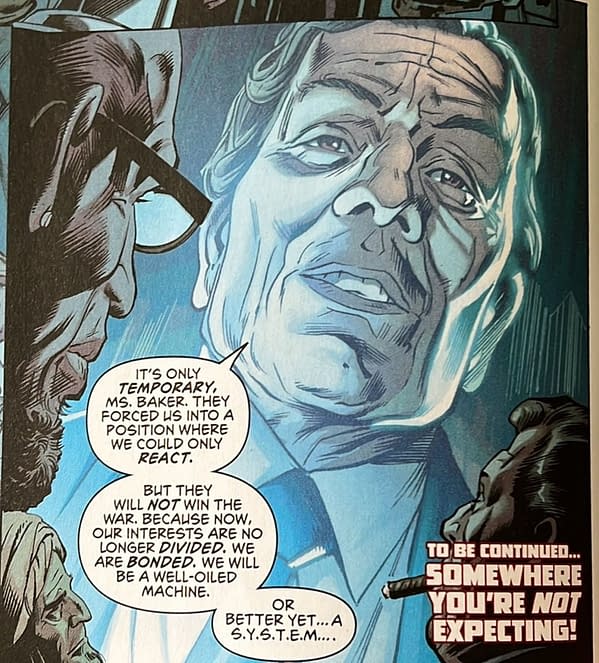 Icon & Rocket: Season One ends without a Season Two to go to (unlike Static)… given the multidimensionality of it all, might we see them return in a Dark Crisis? Thought I'd en don as much of a punt as I began…
ACTION COMICS #1041 CVR A DANIEL SAMPERE & ALEJANDRO SANCHEZ
(W) Phillip Kennedy Johnson, Shawn Aldridge (A) Riccardo Federici, Adriana Melo (CA) Daniel Sampere, Alejandro Sanchez
REMATCH! Superman puts what he's learned on Warworld to the test as he faces Mongul's unstoppable, reanimated warrior known as the Unmade. But it may be too late for Mongul to salvage his empire before an ancient prophecy is fulfilled. One of Superman's inner circle will fall, another will be resurrected at a terrible cost, and the Authority's traitor will be revealed in the conclusion to part one of the Warworld Saga! Retail: $4.99 In-Store Date: 03/22/2022

ICON & ROCKET SEASON ONE #6 (OF 6) CVR A TAURIN CLARKE
(W) Reginald Hudlin, Leon Chills (A) Doug Braithwaite, Andrew Currie (CA) Taurin Clarke
With the might of every super-powered rogue the world's governments could assemble bearing down on them, Icon and Rocket must call on every ally they have to survive…which begs the question: Do they have any allies? This would be a pretty tough way to find out otherwise…Retail: $3.99 In-Store Date: 03/22/2022

DEATHSTROKE INC #7 CVR A HOWARD PORTER
(W) Joshua Williamson (A) Stephen Segovia (CA) Howard Porter
Father versus daughter as Slade Wilson's daughter Ravager guest-stars! Ravager wants to know why Deathstroke has claimed the title of "King of the Super-Villains" and brings along the mysterious Respawn with her. Past secrets explode with a cliffhanger that leads directly into the "Shadow War" crossover! Retail: $3.99 In-Store Date: 03/22/2022

DETECTIVE COMICS #1058 CVR A IRVIN RODRIGUEZ
(W) Mariko Tamaki, Matthew Rosenberg (A) Amancay Nahuelpan, Fernando Blanco (CA) Irvin Rodriguez
The Tower crashes to a close! In the epic finale to this weekly tale of terror, alliances are forged amongst unlikely allies, and the Bat-Family reassess their strategy in their war on crime in Gotham City. Will Psycho-Pirate be Batman's newest eyes and ears on the streets? Can Koyuki Nakano ever recover from the traumatic events she witnessed? How much fun will the Batgirls have beating the snot out of Penguin's goons at a seedy motel? The answers await you and much, much more in this cataclysmic culmination! (Except for the Batgirls, I'll tell you right now that answer is "a lot.") As if one dramatic conclusion wasn't enough, the finale of "House of Gotham" will leave you breathless as Batman is faced with an impossible decision: kill a monster of his own creation…or let others be killed in the process. "Save the patient in front of you" was the advice from Thomas Wayne…
Retail: $4.99 In-Store Date: 03/22/2022

TEEN TITANS ACADEMY #13 CVR A RAFA SANDOVAL (WAR FOR EARTH-3)
(W) Robbie Thompson, Dennis Hopeless (A) Mike Norton (CA) Rafa Sandoval
Caught between the Suicide Squad and the Crime Syndicate, the Teen Titans fight to free the missing academy student from Amanda Waller. With time ticking away towards when the Titans must return home or risk being stuck on Earth-3 forever, the team faces an impossible choice. Retail: $3.99 In-Store Date: 03/22/2022