Posted in: Comics | Tagged: Comics, damage, dark days, Dark Matter, dc, Metal, robert venditti, spoilers, the casting, tony s Daniel
---
Does Dark Days: The Casting #1 Feature First Mentions Of Damage, Silencer And New Challengers?
The following may be considered mild spoilers for today's Dark Days: The Casting, but also might be handy knowledge for anyone excited by DC's upcoming Dark Matter initiative that follows Metal. So if you don't want any spoilers and would like genuine surprise, then stop reading now. Okay, we all clear now? Okay then.
In Dark Days: The Casting, Batman discovers a ruined Cadmus installation, and stumbles across Dubbilex. Dubbilex tries to warn Batman from his hunt for the mysterious metal at the centre of the oldest conspiracy he's ever discovered, and telepathically shows the Dark Knight what happened to the facility.
Or maybe more specifically, who happened to it. That last line seems to be pretty on the nose, yes. It'd have to have been a pretty big guy, huh?

Damage is no stranger to the DC Universe, but hasn't been seen since the New 52 and Rebirth. We have been promised a new Damage as part of Dark Matter, the initiative to introduce a bunch of new characters to the DC Universe spinning out of Metal. The book is set to debut in October, by Robert Venditti and Tony S. Daniel.
Well, it would seem that we are getting our first tentative peek at him now, and that his abilities are linked to Metal.
Written by Robert Venditti with art by Tony S. Daniel
Ethan Avery only wanted to serve his country, but promises of becoming the ultimate weapon leave the new recruit living a nightmare. Cursed with the ability to unleash an unstoppable monster for one hour at a time, Ethan only wants to live out his life in peace. But if he can tame the monster inside, it might just be able to do more good for the country than Ethan ever expected.
There should likely be more news on Damage and other characters from Dark Matter at San Diego Comic Con. Oh and not the only Dark Matter character getting a nod, with Talia Al'Ghul adding a word about a great assassin she has brought back…
The Silencer, yes…
Written by Dan Abnett with art by John Romita Jr.
Honor Guest was the world's deadliest assassin, until she traded it all for a chance at a "normal" life in the suburbs, free from the constant death and destruction. But as her former life comes back to haunt her, Honor must strip away her suburban persona and protect her family as THE SILENCER.
And remember that Challengers Of The Unknown series? Or rather New Challengers? Looks like it's not unknown anymore…
Written by Scott Snyder with art by Andy Kubert
Characters live on borrowed time, running from death toward the greatest mysteries, wonders and terrors of the universe! It's a new cast, new mission, but in conversation with the history and greatness of the original Challengers of the Unknown. The story starts with Challengers Mountain returning after having been missing for years, and only gets wilder from there… Well, a version of them turn up in The Casting too… Or, at least, their predecessors do. That "New" has to stand for something. Will everyone in this iteration die to make way for the New?And that's long before you get to the Dark Knights too!
Dark Days: The Casting #1 is published by DC Comics today. Additional reporting by Rich Johnston.
---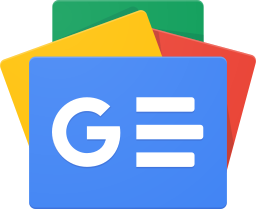 Stay up-to-date and support the site by following Bleeding Cool on Google News today!