[Spoilers] Dark Days: The Casting #1 Redefines Metahumans For DC
This was a fun little metahuman connection made in today's Dark Days: The Casting. But also, this is definitely spoilers, so you have been warned. Do not scroll passed the spoiler warning unless you really want it. The Joker, who seems to know an awful lot about what is going on with the mystery of the strange metals and Dark Multiverse (I mean, it makes sense, he's basically still alive on account of the properties of one of those metals), relates to us some of those mysteries and their connection to Batman.
But there's another member of the modern Bat-family that it seems is deeply connected: Duke Thomas. And, quite specifically his mother too.
Now, The Forge revealed that Duke's mother knew The Immortal Men and turned down joining them, and with that and event in All Star Batman, we've known there's more to Duke and his family than we know. And well, Joker seems to have gotten his hands on all kinds of info about them. And strange metal toxicity? Only four characters? What could they be? Meta, in the DC Universe, is shorthand for metahuman – a term generally used for those humans with superhuman abilities. What this issue seems to be suggesting is metahumans all share some kind of peculiar metal toxicity linked to the mysterious metal that is linked to Dionesium, Electrum and Nth Metal.
And so a chemical reason is now given for how some people in the DC Universe can just seem to have superpowers naturally, or get superpowers rather than being horrifically mutilated by being, oh I dunno, bathed in a chemical mixture while being struck by lightning.
Previously, such humans who naturally gained powers were said to have a 'metagene', but it looks like the definition of metahuman is facing a change.
It's an interesting connection to make. It will be even more interesting to see how this comes into play in Metal.
---
---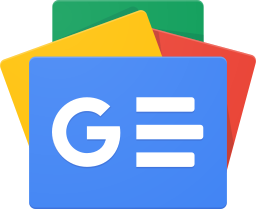 Stay up-to-date and support the site by following Bleeding Cool on Google News today!