DC Comics Collects George Perez's Adventures Of Superman in Hardcover
We mentioned that DC Comics was upping its ante when collecting Wonder Woman in May 2020, ahead of the June release of the Wonder Woman 84 movie. May will see the previous announced Wonder Woman: War of Gods Omnibus Hardcover collecting his big crossover event.
But it's not the only big George Perez collection in May. We're also getting The Adventures of Superman by George Perez, collecting his earlier run on Superman in hardcover for the first time. Here's the listing…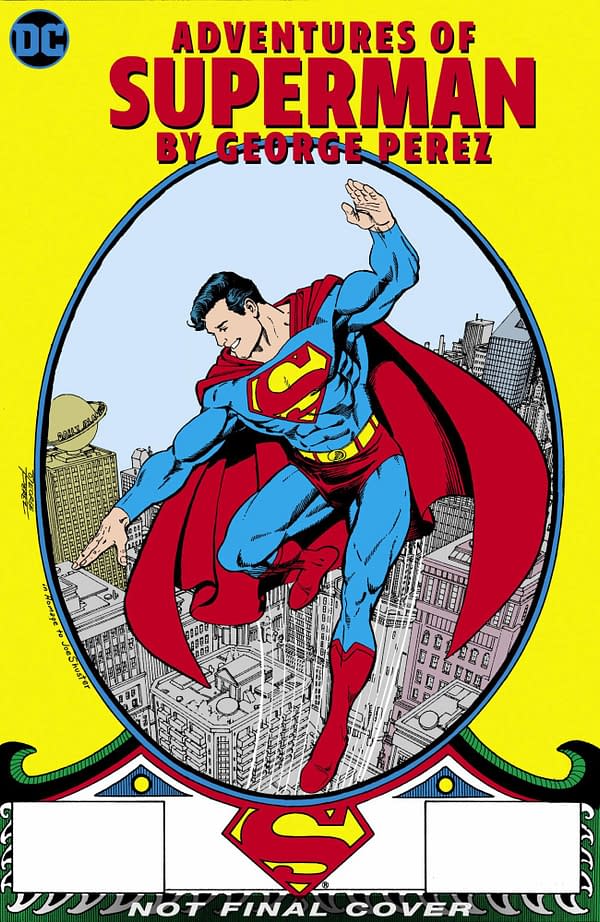 Now collected for the first time in hardcover format is the award-winning artist and writer George Pérez's work featuring Superman in Adventures of Superman by George Pérez!

One of the most popular artists working in comics over the last 30 years, George Pérez's résumé contains a who's who of the most popular characters in comics. From his co-creation, with Marv Wolfman, of The New Teen Titans in the '80s and his work on Crisis on Infinite Earths and Wonder Woman to his mega-successful JLA/Avengers, George's work has thrilled comics fans for over three decades.

Collects World's Finest Comics #300, Action Comics #600, Adventures of Superman #457-459 and #461.