Posted in: Comics | Tagged: Comics, dc comics, HRL
---
DC Comics Starts Essential Graphic Novels Line: 300-400 Pages for $29.99
DC Comics is launching a new line of collections under the 'Essential Edition' moniker.
These include Batman: The Court of Owls Saga, The Flash: Starting Line, and Justice League: The Darkseid War.
All previously collected in smaller editions, these editions are described thus:
"The DC Essential Edition series of graphic novels highlights the best standalone stories the medium has to offer featuring comics' greatest characters. These trade paperback editions focus on the easiest entry points DC has in its vast library, with seminal, groundbreaking tales that transcend the printed page. Start with the Essentials."
Aimed at new readers, they also tap into the likes of Gotham, Flash, and Justice League on TV and cinema screens. Expect more along these lines?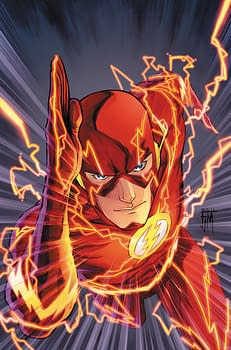 The Flash: Starting Line (Essential Edition)
Written by Brian Buccellato
Illustrated by Francis Manapul
PAPERBACK $24.99
On sale Oct 30, 2018 | 300 Pages
Struck by a bolt of lightning and doused in chemicals, police scientist Barry Allen was transformed into the Fastest Man Alive and Central City's hero. With stunning illustrations by writer/artist Francis Manapul, THE FLASH: STARTING LINE is the definitive Scarlet Speedster adventure for and an excellent jumping on point.
Saving the world has earned the Flash some powerful enemies–in fact, a gallery of them. Captain Cold, Heat Wave, Mirror Master, Glider, the Trickster and Weather Wizard, a group of super-villains known as the Rogues, live their lives to pillage and steal from Central City… with only one man standing in their way.
This now legendary tale from the acclaimed creative team of Manapul and co-writer Brian Buccellato reimagines the Flash for a brand new era in the most accessible graphic novel's in the character's history.
Collects THE FLASH #0-12.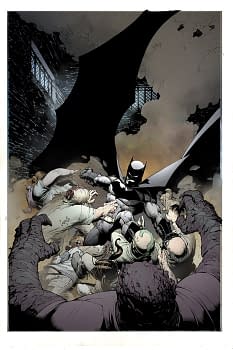 Batman: The Court of Owls Saga (Essential Edition)
Written by Scott Snyder Illustrated by Greg Capullo
PAPERBACK $24.99
On sale Sep 18, 2018 | 320 Pages
Hidden for years, the mysterious Court of Owls surface in Gotham City–what must Batman to defeat them and what deadly connection to they have to his past? Scott Snyder and Greg Capullo's masterpiece epic is collected in its entirey in trade paperback for the first time ever!
After a series of brutal murders rocks Gotham City, Batman begins to realize that perhaps these crimes go far deeper than appearances suggest. As the Caped Crusader begins to unravel this deadly mystery, he discovers a conspiracy going back to his youth and beyond to the origins of the city he's sworn to protect. Could the Court of Owls, once thought to be nothing more than an urban legend, be behind the crime and corruption? Or is Bruce Wayne losing his grip on sanity and falling prey to the pressures of his war on crime?
Considered one of the greatest stories in the Dark Knight's historic lore, BATMAN: THE COURT OF OWLS SAGA is an epic tale told by two of comics' finest storytellers. Collects issues #1-11 of BATMAN, as well as bonus material including sketches, scripts, design concepts and variant covers.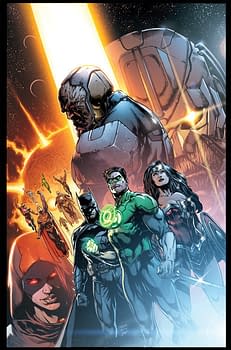 Justice League: The Darkseid War (Essential Edition)
Written by Geoff Johns Illustrated by Jason Fabok, Francis Manapul
PAPERBACK $29.99
On sale Oct 09, 2018 | 400 Pages
Collected in its entirety, JUSTICE LEAGUE: THE DARKSEID WAR features the epic battle between the Justice League, Darkseid and the Anti-Monitor in this all-new Essential Edition!
The Justice League came together to stop the forces of Darkseid from destroying Earth five years ago. Now the ruler of Apokolips returns, but sets his sights on the world-shattering Anti-Monitor. Will the combined might of the Justice League be enough to protect the Earth from the collateral damage as Gods fight? The NEW YORK TIMES best-selling series from Geoff Johns comes to its explosive conclusion here in this massive hardcover!
Featuring art from comics industry all-stars including Jason Fabok, Francis Manapul and more–collects JUSTICE LEAGUE: SNEAK PEEK #1, JUSTICE LEAGUE #40-50, JUSTICE LEAGUE: DARKSEID WAR SPECIAL #1, JUSTICE LEAGUE: DARKSEID WAR one shots (Starring Superman, Lex Luthor, Flash, Shazam, Batman and Green Lantern).
---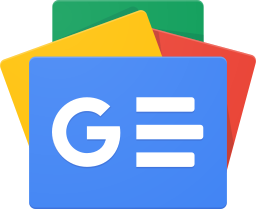 Stay up-to-date and support the site by following Bleeding Cool on Google News today!