In recent issues of Deathstroke was the idea that Damian Wayne was not Bruce Wayne's son but was instead Slade Wilson's son. Turns out, it's not to be.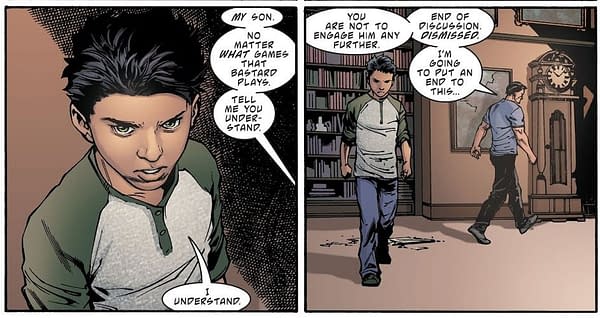 But how does it look to people who live in the DC Universe, who have no idea between the relationships between Batman and the Robins? Or where the Robins go? Or who any of them are"
Well in today's semi-anniversary Red Hood and the Outlaws #25, we get to see events of that issue reinterpreted by the DC Comics that exists inside the DC Comics Universe. You know, the ones that Harley Quinn throws poop at.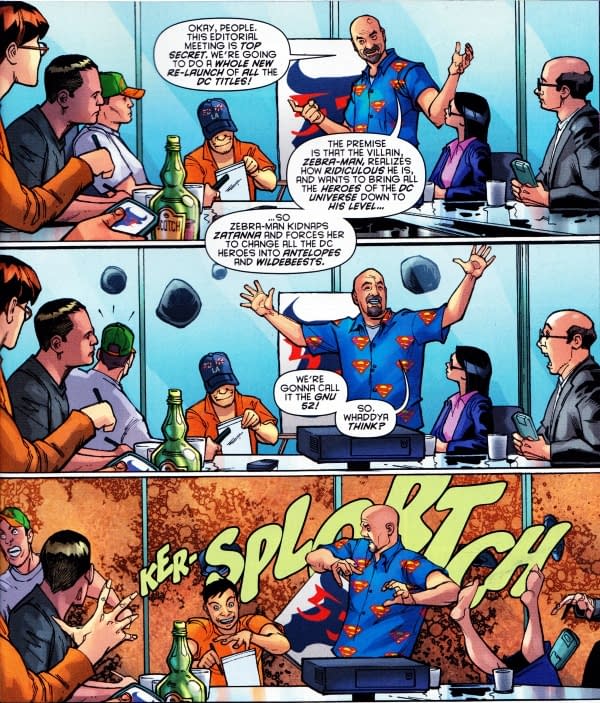 Well, now we get to see the kind of comics that the DC version of Dan DiDio is publishing…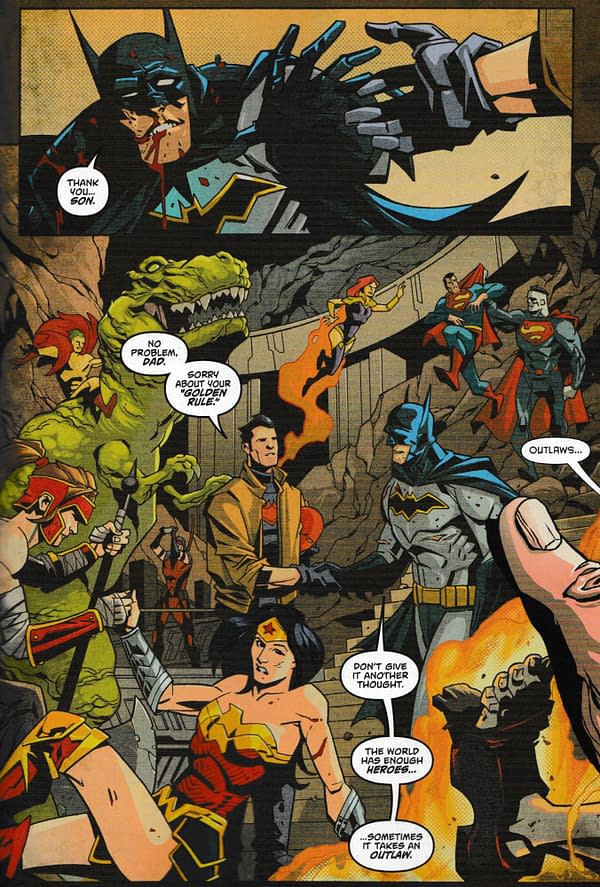 …and yes, they think that Red Hood is Batman's son. And he is all forgiven for shooting the Penguin. However, the actual comic book doesn't quite play out that way.
RED HOOD AND THE OUTLAWS #25
(W) Scott Lobdell (A) Dexter Soy, Ryan Winn, Phil Hester, Ande Parks (A/CA) Trevor Hairsine
Batman versus Red Hood for the right to fight in Gotham-grab your ringside seat for the battle 25 years in the making! Jason Todd broke a promise to his mentor, and must now confront an angry and betrayed Batman. That means a good time for readers, but probably not so much for Jason: it's likely going to take more than the Outlaws' help in order for the Red Hood to avoid wearing an orange jumper in prison. In Shops: Aug 08, 2018 SRP: $4.99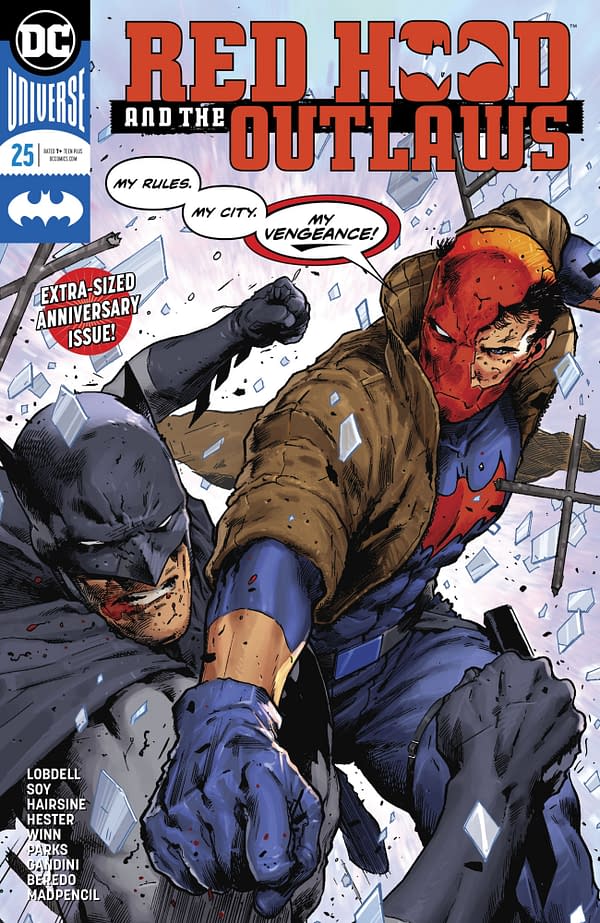 Enjoyed this article? Share it!