Stan Lee may have been the great figurehead of across the divide to DC Comics, referring to them as the Distinguished Competition. But, after he stopped working directly for Marvel Comics, he was tapped for the Just Imagine – Stan Lee Creating DC Comics line. You can hear Dave Gibbons talking about their collaboration on BBC Radio 4's Front Row the other day.
Appearing in DC Comics titles published today is this tribute to the Man.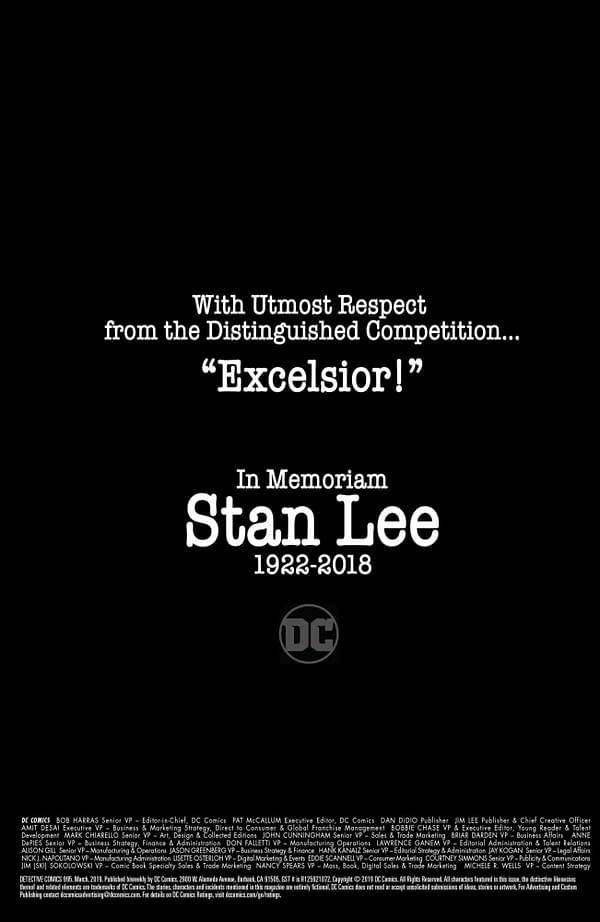 And let's remember that Dave Gibbons collaboration…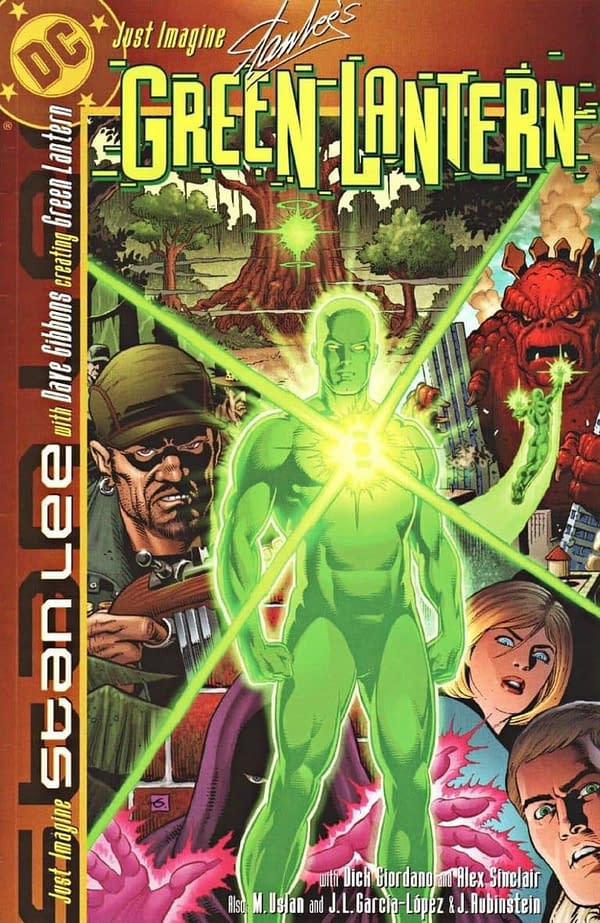 Which also reminds me – Marvel? Marvel. Dave Gibbons also worked with Stan Lee on recreating his original prose Captain America story from the forties, a comic book. Plotted by Dave Gibbons, amended and edited by Stan Lee, thumbnailed by Gibbons and – well never pursued by Marvel any further after that. You have Dave Gibbons' thumbnails for an unpublished Stan Lee Captain America story – based on his very first one.
Worth publishing now?
Enjoyed this article? Share it!