DC Rescheduled Comics Including Lois Lane and Doom Patrol Finales
DC Comics has rescheduled a number of titles of DC Comics titles that were solicited before the shutdown and haven't been resolicited since. Here's a list of those coming through FOC this weekend, and rescheduled for early July 2020, coming through UCS, Lunar and Diamond UK.
On the 7th of July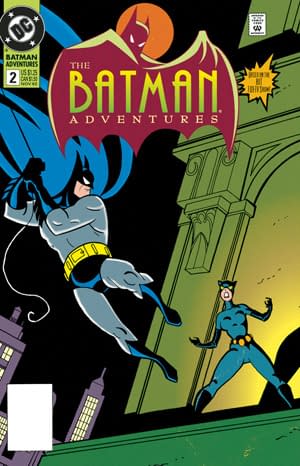 DC CLASSICS THE BATMAN ADVENTURES #2
In this second issue of this new, all-ages reprint series, Batman jets off to London to stop Catwoman from stealing the crown jewels!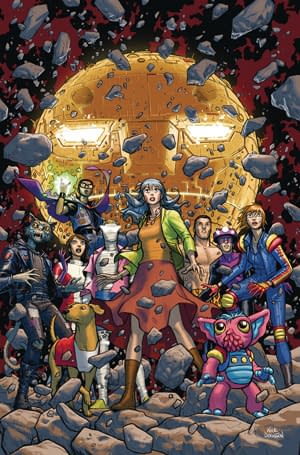 DOOM PATROL WEIGHT OF THE WORLDS #7 (MR)
Everyone needs to be held like a baby. Bundle yourself up, slide into the loving arms of a friend, and strap yourself in for the thrilling conclusion to Doom Patrol: Weight of the Worlds.
Writer(s): Gerard Way, Jeremy Lambert
Artist(s): Nick Derington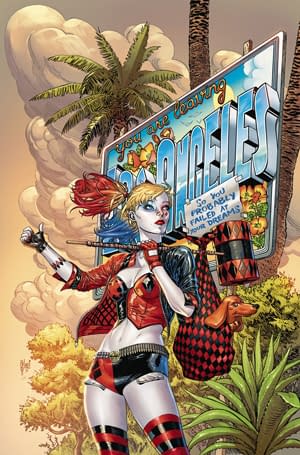 HARLEY QUINN #74
Harley Quinn's sojourn in L.A. has been full of tragedy and heartbreak, from the death of her friend to uncovering a deep web of moral compromise that'd make even the most sadistic Batman villain's stomach churn. In the epic finale to our story, Harley will come face to face with the person pulling the strings
Writer(s): Sam Humphries
Artist(s): Sami Basri
Cover Artist(s): Guillem March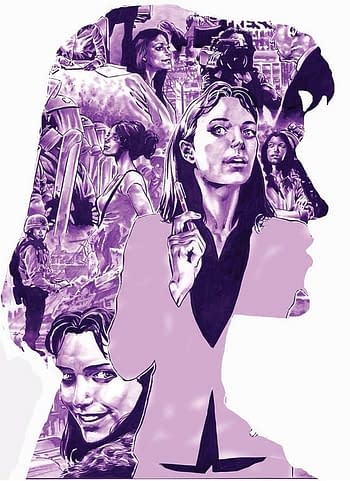 LOIS LANE #12 (OF 12)
At the end of multiple investigations, Lois finds herself with the power to change – or destroy – the lives of everyone involved.
Writer(s): Greg Rucka
Artist(s): Mike Perkins
Cover Artist(s): Mike Perkins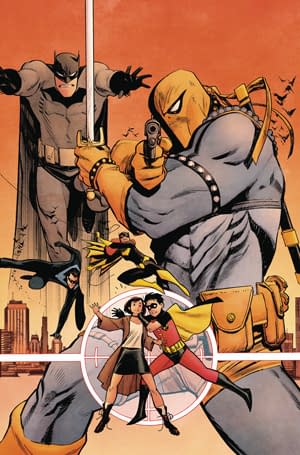 BATMAN THE ADVENTURES CONTINUE #2 (OF 6)
Slade Wilson has come to Gotham City, and his arrival is making the Dark Knight very suspicious. Robin, on the other hand, thinks the swashbuckling mercenary is just here to help. Is Deathstroke a friend or foe…and what are his plans for Batman?
DCEASED DEAD PLANET #1 (OF 6)
After a corrupted Anti-Life Equation turned billions into monsters – including Earth's Greatest Heroes – our planet was as good as dead. Years later, a distress call brings Damian Wayne, Jon Kent, and Cassie Sandsmark – the Batman, Superman, and Wonder Woman of Earth 2 – back to a dead planet… but what will this new Justice League find waiting for them? If life still exists on Earth, who – or what – is lying in wait for these heroes? The original creative team of Tom Taylor and Trevor Hairsine reunite for the sequel to the 2019 blockbuster series DCeased!
JUSTICE LEAGUE #48
As writer Simon Spurrier jumps on board for the start of the three-part tale "The Rule of War," it's close encounters…of a Justice League kind! After answering a distress signal from distant space, Batman, Superman, Wonder Woman, the Flash, and Green Lantern discover an abandoned cargo ship full of young aliens! When the League attempts to return the children to their home planet, they are met with awe, terror, and war! Thus begins a three-part storyline that will take the League to a previously unknown planet, with an all-new species, a dangerous mystery, and a new, otherworldly villain.
Writer(s): Simon Spurrier
Artist(s): Xermanico
Cover Artist(s): Gary Frank
And on the 14th of July.
STRANGE ADVENTURES #3 (OF 12) (MR)
Can Adam Strange handle the truth? After the cosmic adventurer was accused of murder and had his whole record as a soldier questioned, he turned to Batman for help clearing his name. But someone else was needed to ensure that the investigation would be truly impartial. Enter Mr. Terrific, the man for whom 'Fair Play' is a credo to live by. Be careful what you wish for, Adam Strange, because your life is about to be turned upside down. This could be one of the greatest tests you've ever faced. Like when you had to prove yourselves in Rann's gladiatorial arena. This adventure between two worlds continues, with Mitch Gerads drawing the gritty Earth sequences and Doc Shaner showing us the splendor of Adam Strange's battles in outer space!
Writer(s): Tom King
Artist(s): Mitch Gerads, Evan Shaner
Cover Artist(s): Mitch Gerads