The DC Universe And The Rebirth Of Finding Joy In Comics
Devon Sanders writes:
This is the article I wanted to write for nearly six years.
Over two years ago, after over three and a half decades of fandom, I looked at DC's then-current universe, the New 52, and it all it did was make me feel empty. I called it "a joyless, charmless place."
I wrote those words prepared to say goodbye to an old friend. The DC Universe, better yet, the characters of the DC Universe helped me through many a hard time. Batman taught me pragmatism. That no matter what, there was a way. In Superman, I learned that there was always a better way. These characters gave me worlds to explore. In the pages of DC, I watched as Wally West, the former Kid Flash and the then-current Flash, watched in awe as Superman wrestled down rogue angels. He was seeing for the first time what his uncle, Barry Allen, saw. I'd read hundreds of Superman stories before but this day, I was seeing Superman with new and fresh eyes. I read on as Superman's relevance was questioned in the pages of Action Comics #775, What's So Funny About Truth, Justice and The American Way? The ending gave me chills as Superman said something that spoke to my soul:
"Dreams save us. Dreams lift us up and transform us. And on my soul, I swear, until my dream of a world where dignity, honor and just becomes the reality we all share — I'll never stop fighting."
Those words made me want to be better. Sixteen years on, they have stayed with me.
I missed feeling wonder. I missed feeling inspired by my heroes. I was prepared to continue missing that feeling. And then, nearly a year later, there was a "Rebirth" and a return to joy. I admit it. I went in wary. I'd tried before with them and left but this time around, the things I loved were held up to the light once again and assigned their greatest value. Tim Drake was made into a vital and true member of the Batman Family again in the pages of Detective Comics and when he was taken, it had weight, resonance and consequences. In the pages of Superman, he returned to us ready to take us all on his greatest adventure: fathering Jon Kent, the latest iteration and most logical version of Superboy.
In introducing Jon as Superboy, writers Peter Tomasi and Patrick Gleason are asking us to consider again Superman through the eyes of a child, and the results have made my heart soar. I find myself rooting for Superman. I find myself rooting for Jon. I find myself rooting for Lois Lane. I root for them together as a family. With Greg Rucka, Liam Sharp, Nicola Scott, and Bilquis Evely, we were given a once-in-a-lifetime Wonder Woman story asking us and the character herself to examine who she is.
Legacy has returned to The Green Lantern Corps, as Kyle Rayner has returned home ready to contribute and fully aware of his value to The Corps.
The thread in all of this is belonging. These characters have returned to their place of belonging, and so have I.
They return better than before. The universe feels as vast as ever yet connected again.
This week, DC released its first Rebirth event, Metal #1, and it felt was a clear reminder of what makes me love this universe so much. From the get-go, we open with a shot of the Justice League and a villain, again, promising their demise, leading into one of the most ridiculously inspired things I've ever seen in a DC comic. I laughed. There was even a caption box referencing '90s Aquaman! I laughed again and that small, seemingly, throwaway moment, I knew I was back in the place where I belonged. Further along in the story, writer Scott Snyder redefines the role of Hawkman in the DC Universe. The DCU is a vast one with many corners left unexplored. Snyder recasts Hawkman as the explorer of the unknown and for that, he needs a family. He needs allies. Snyder smartly takes disparate, highly under-utilized characters of the DCU such as The Blackhawks, The Metal Men, Red Tornado, and the Challengers of the Unknown, and gives them a new purpose: they are agents of Hawkman and his quest for knowledge.
Hawkman is known for having a problematic history in comics. Multiple versions of the character haven't helped. Unlike many of DC's heroes, Hawkman never quite achieved familial status. Sure, there was a Hawkgirl or a Hawkwoman. A version of Hawkman even had a son who went on to have a child himself. That said, the final page of Metal #1 was a Hawkman fan's dream finally come true.
In Snyder's expansion of Hawkman's reach across the universe, I found myself wondering what stories are left untold for characters I haven't thought much about in a good long while. I'm ready for more.
I finished Metal #1, happy. In its pages, I felt totally reconnected. I, again, saw the possibilities of this universe. In Metal #1, I knew I was returned to the place I wanted to be.
---
---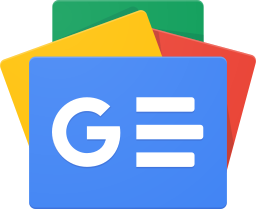 Stay up-to-date and support the site by following Bleeding Cool on Google News today!