DC's Comixology 99 Cent Comics Through Convergence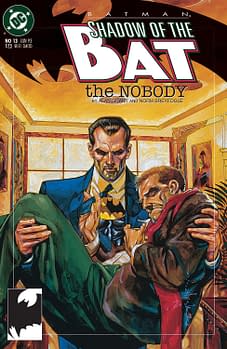 We are knee deep into DC's Convergence right now. The consensus is that those bits that deal with the past realities are great, the bits that deal with the city war and overarching plot are not so great. But for those wallowing in nostalgia, DC and ComiXology are giving you a greater chance to do so.
So this week, they will be running a 99 cent digital sale on Batman: Shadow Of The Bat from Alan Grant and Norm Breyfogle – which couldn't come at a better time for Norm. And the Superman comics when they used to have triangles on the covers, Jo Duffy and Jim Balent's Catwoman.
The week after, it's The Saga Of Swamp Thing, both pre and post Moore/Bissette, and Len Wein's Green Lantern.
And the week after that Paul Levitz and Cary Bates' Adventure Comics, Gardner Fox and Roy Thomas' Infinity Inc and Gardner Fox and Mike Sekowsky's Justice League, Jerry Ordway and Peter Krause's Power Of Shazam!