Death or Glory #1 Review: A Near-Perfect Graphic Experience
[rwp-review-recap id="0"]
Glory is the daughter of truck drivers living in the vast expanses of the American Midwest. The man who raised her, Red, is sick and dying; he needs a new liver. Glory hopes to find a way to save him, but this may involve committing crimes and incredibly stupid actions. Worse yet, a man with a penitent for killing with liquid nitrogen is involved in the same mess Glory is about to enter.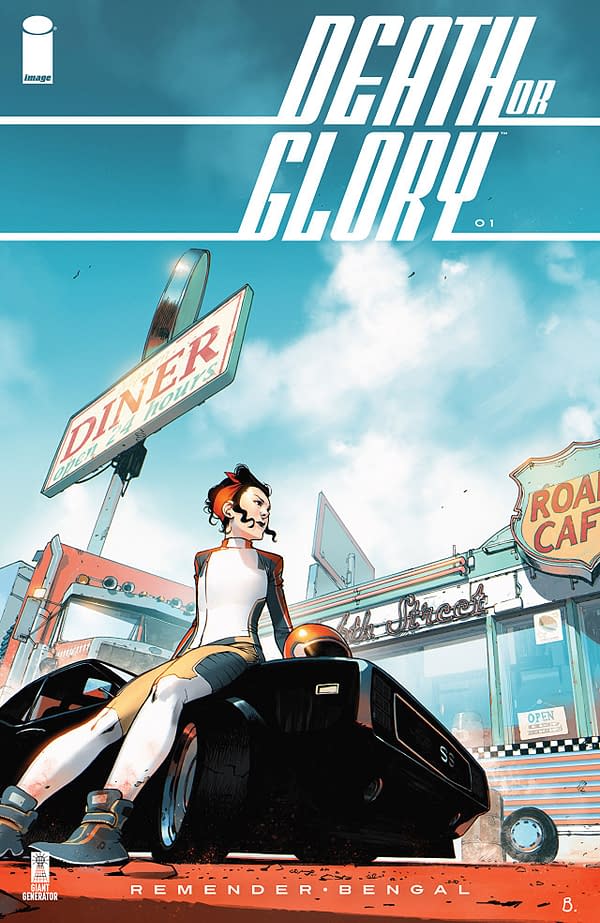 I'm going to go ahead and tip my hand here: Death or Glory #1 frigging blew me away. It's a mixture of Western sensibilities, heist film stakes, and some Mad Max for good measure—or Fast and Furious if you're lame,
Glory is an off-the-grid woman with simple taste and aspirations. She's bitter, but she loves those who are loyal. She's no action movie hero—at least not yet. She isn't yet ready to start gunning down villains in droves, and it may be a while before she can.
The pacing is refreshingly swift. Things are established quickly as they story progresses. We learn who Glory is in something of an introductory dump, but that is the only part of the comic that even threatens to lag. Even then, this gives a picture of how Glory became the person she is.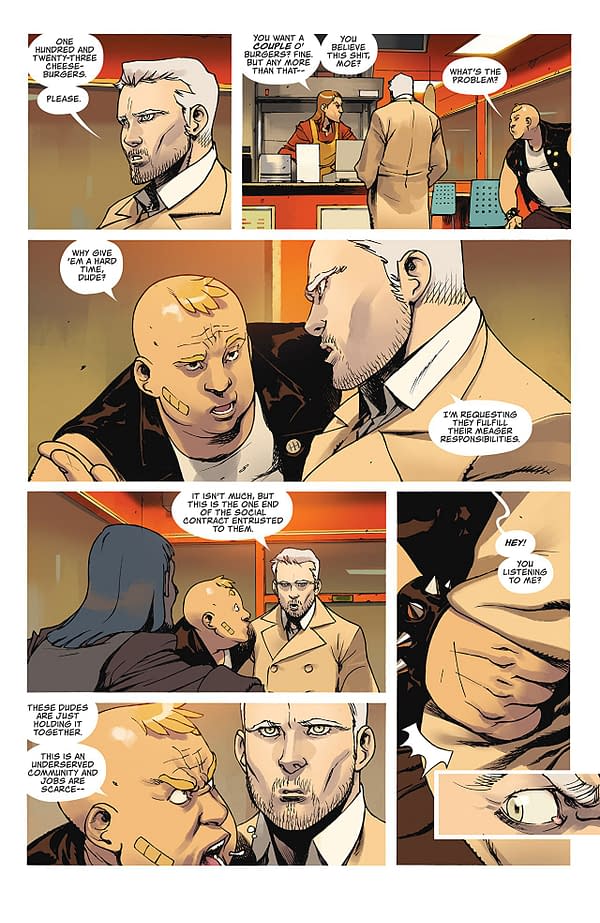 Bengal's artwork is sleek, smooth, and damn gorgeous. Glory has a unique visual design which allows her to stand out. Motion and expression are depicted in pristine detail. The color work is bright and eye-catching. This is one of the prettiest comics I've seen in some time.
Death or Glory #1 is one of the most exciting and engaging introductory issues to a comic I've read in some time, rivalled only by the likes Infidel, Exiles, and Terrifics. Rick Remender and Bengal have knocked it out of the park, and I can't recommend this comic enough. Give it a read.
[rwp-review-ratings id="0"]
[rwp-review-form id="0"]