The previous Venom creative team before tomorrow's Marvel Fresh Start relaunch were Mike Costa and Mark Bagley.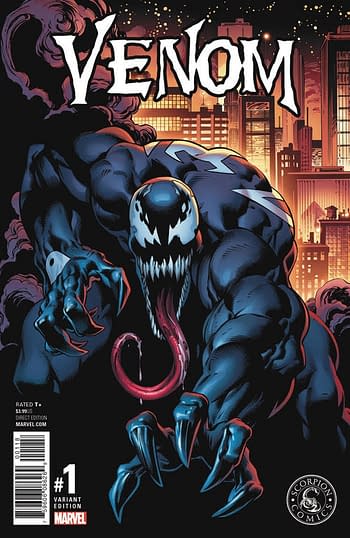 We noted in a review of Venom #1 by Donny Cates and Ryan Stegman that the comic was exploring previous hosts of the Venom symbiotic that pre-date both Eddie Brock and Peter Parker, stretching back to Medieval times.
We had noted the Amazon listing for something unexplained called Venom: The First Host by Costa and Bagley. Well, that listing has been updated…
Before the AMAZING SPIDER-MAN…before VENOM… There was the FIRST HOST.

The recent reunion of Eddie Brock and the Venom symbiote has been a shaky one. As their relationship has been fraught with secrets and lies, they have come to struggle as much with each other as with their own violent impulses. Things don't get any easier when the symbiote's long lost first host returns in need of Venom's help–only by reuniting can the two avert cosmic ruin! Can Eddie and the symbiote trust one another long enough to save the galaxy, or will THE FIRST HOST prove to be Venom's undoing?! Reuniting VENOM superstars Mike Costa and Mark Bagley, THE FIRST HOST is an action-filled epic befitting the Wicked Web-slinger's 30th Anniversary, with twists and turns as only the House of Ideas can provide!

COLLECTING: Venom: First Host 1-5
Was Donny Cates, as with Thanos, finding himself doing a rather similar story to another creative team, leading to some jiggling of schedules? Or are they meant to tie in?
But I think we expect a 30th-anniversary weekly mini-series in August. Or September? And did anyone from the Spider-Man offices note that over in Avengers, they are dealing with a Final Host as well?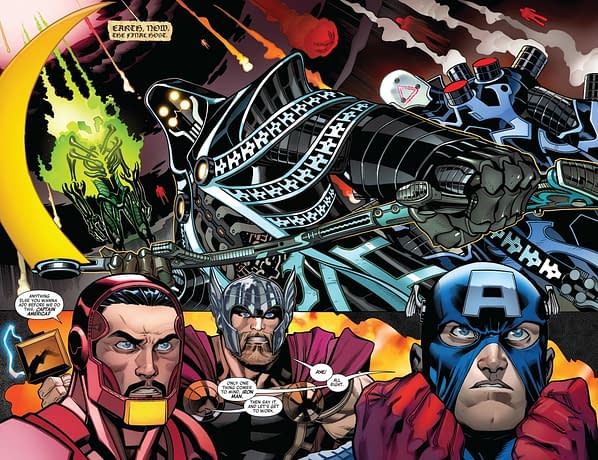 Enjoyed this article? Share it!