Detective Comics #976 Review: Another Dark Yet Absorbing Entry
Dr. Leslie Thompkins works as a therapist for Orphan, and we see one of her last missions alongside Clayface. Batman confronts Red Robin about his plans to restart the Knights Program. Batwoman, Azrael, and Batwing settle into their new roles with the Colony.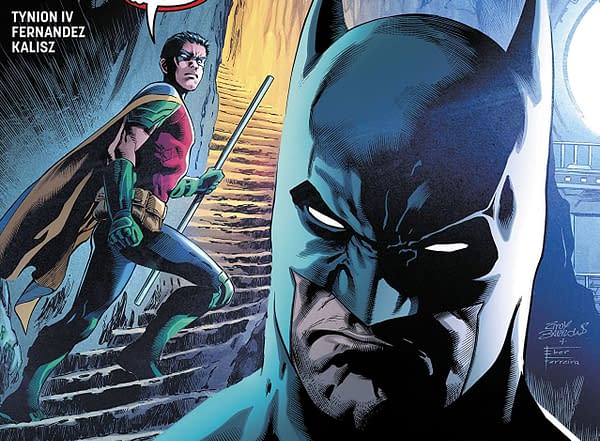 The Knights Program, which has been the grand experiment behind the plot of James Tynion IV's Detective Comics run, has fallen apart with Batman unwilling to let Red Robin start it up again in Gotham.
This makes for great drama, as it is directly tied how many of the main characters see themselves. The Knights Program was an ambitious project for Red Robin, but it also gave him incentive to continue his self-destructive life of vigilantism. Batman used the Knights Program to watch over his associates and former apprentices, but it proved to be dangerous for them. Batwoman saw the Knights Program as an opportunity to be a great hero, but she was just too different from many of its members.
Whether or not it will reform remains to be seen, of course. Tynion is playing his cards close to his chest on this one, so it could go either way.
This issue isn't just all debate, though. The opening flashback has Orphan and Clayface fighting Yakuza child traffickers. We get to see Batwoman, Azrael, and Batwing fighting the Talons of the Court of Owls briefly. Overall, the comic paces itself well and knows when to break up the drama with action.
The most glaring flaw of the book is some of the panel sequencing, which can get squirrely and hard to follow at times. It tries to get just a little too cute for its own good, but this isn't a common problem throughout the book.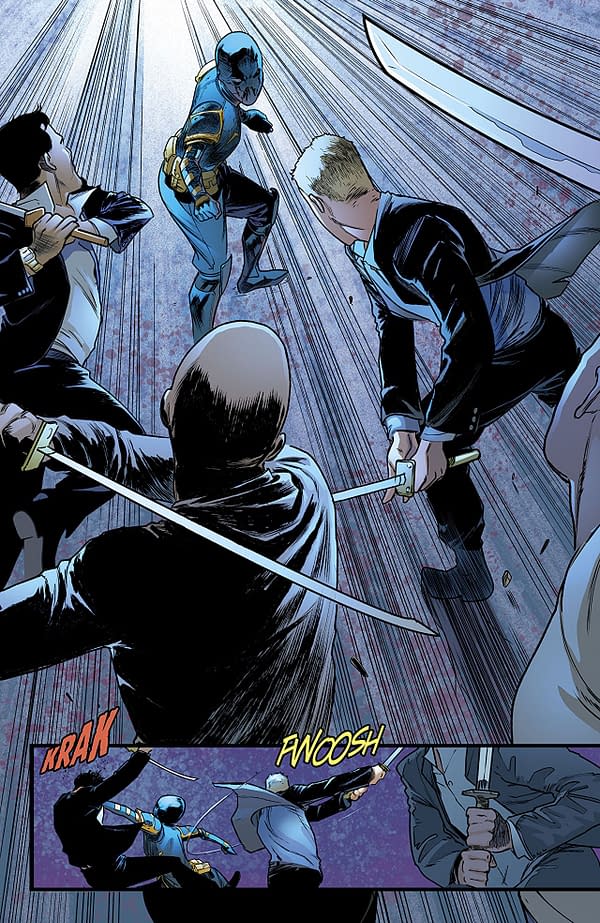 Javier Fernandez's artwork is great. It's heavily shaded and shares some similarities with Greg Capullo's work. Fernandez skews more towards realism than Capullo, which gives the work its own unique feel. The style is very appealing overall. John Kalisz's colorwork is appropriately dark, but he knows when to contrast the shadows with some bright reds and blues.
Detective Comics #976 is another dark yet absorbing entry into this series. Tynion is raising the stakes as his run nears its conclusion, and the past few installments have been especially good. This one comes highly recommended. Check it out.