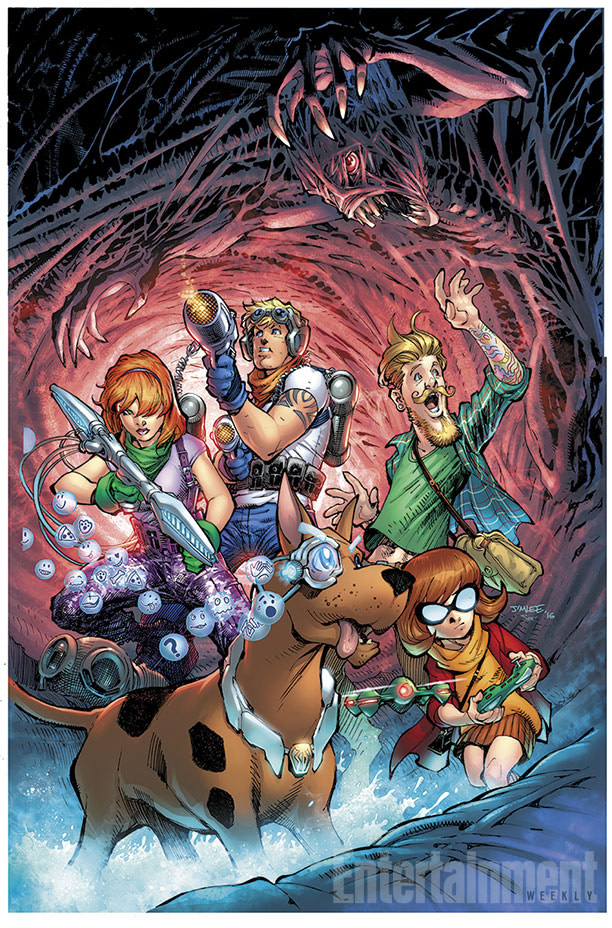 We had lots of fun with the DC announcement of the new Hanna Barbera comic books, including Scooby Apocalypse. Especially a certain Hipster Shaggy.
But it might be worth having an extra look at Scooby Doo. Wearing some kind of Google Glass affair, that seems to be releasing hologram emojis.
Happiness, scaredness, worry, pizza, bones, and the like.
Is this the way that the revamped Scooby Doo will communicate with everyone around him now?
What was wrong with "Ragu?"