Donny Cates and Dylan Burnett Tease A Comic With Another Big Sword
If there's something we know that Donny Cates likes, it's a big magic sword. Such as that wielded in God Country, an enchanted sword that keeps an elderly man from slipping into dementia. Or the truth behind All-Black the necrosword in Venom and Thor, formed out of symbiote stuff and wielded as the godkiller that it is. Now Cates is teasing a new creator owned comic book with Dylan Burnett, who he has worked with on Interceptor and Cosmic Ghost Rider. The big swords are back.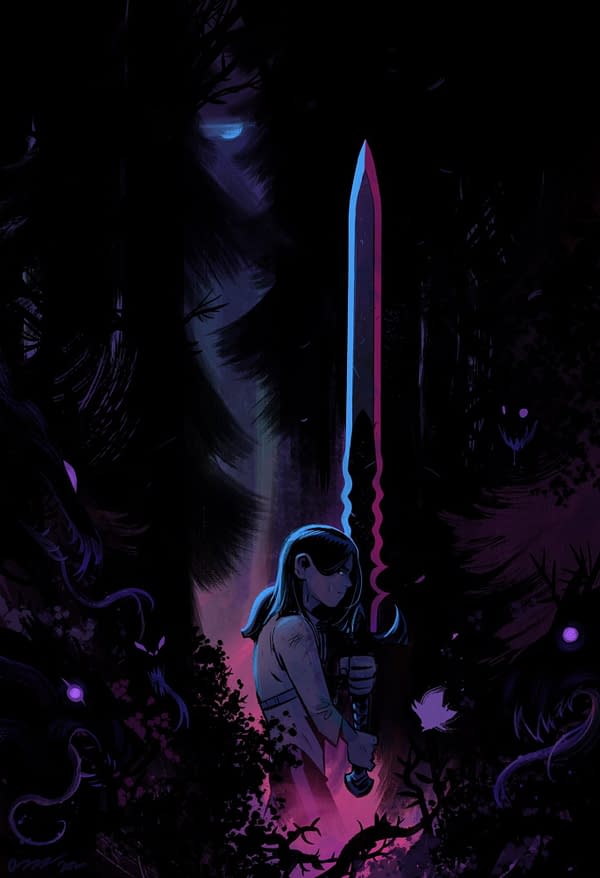 So yes, last night Donny tweeted out the following "It's late and I don't care so here's a teaser Of a new thing Dylan Burnett and friends and I are working on." Along with this image of… someone. With a very big sword. Who she is, why she is holding such a big sword, why the sword is so squiggly, what she was doing out so late, Donny Cates wasn't minded to tell us. But we did get a second image with even less to interpret. Though till having a massive sword there, I think. Just can't tell how wiggly this one is.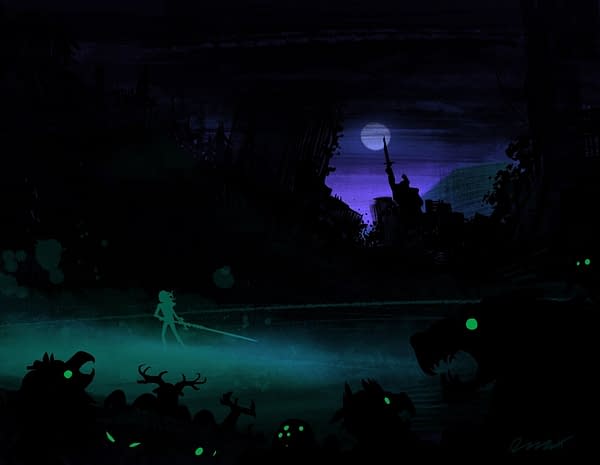 With Donny Cates saying "creator-owned BTW" and that this is one of four creator-owned titles he has on the go right now.
Hopefully this will make up for Donny Cates discovering that Rob Liefeld no longer likes his Marvel Comics work.