At the Diamond Retailer Appreciation Lunch at San Diego Comic-Con, Marvel Comics saw Editor-In-Chief C.B. Cebulski and SVP David Gabriel step with the newly dyed and ex-Bleeding Cool reporter Donny Cates.
While he was there, they also talked about the upcoming Venom Annual with all his friends coming on board, a little like the recent Thanos Annual.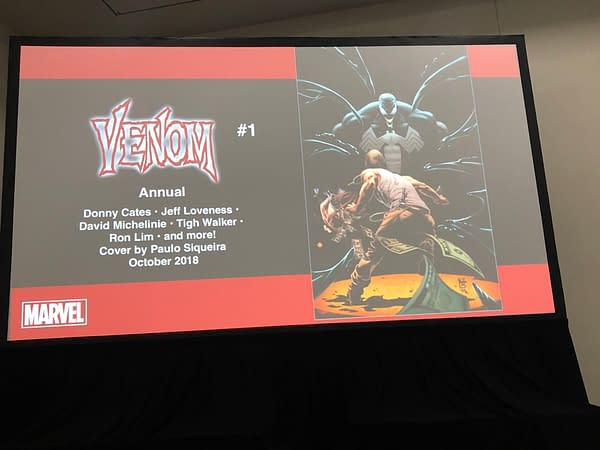 Cates is very territorial about the Venom character. They plan on a loooong run on the book. But to give Ryan Stegman a break, Iban Coello is going to draw two issues starting with issue #7 to set up the future.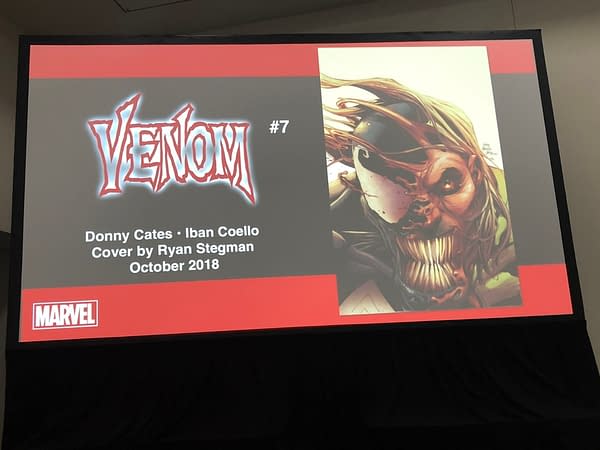 Next Venom one-shot to follow Web of Venom: Ve'Nam will set up a huge event called Carnage Born… and will be very important to the future of Venom and Carnage. It is possible that Donny shouldn't have said this.
So quickly onto the continuing Death of the Inhumans…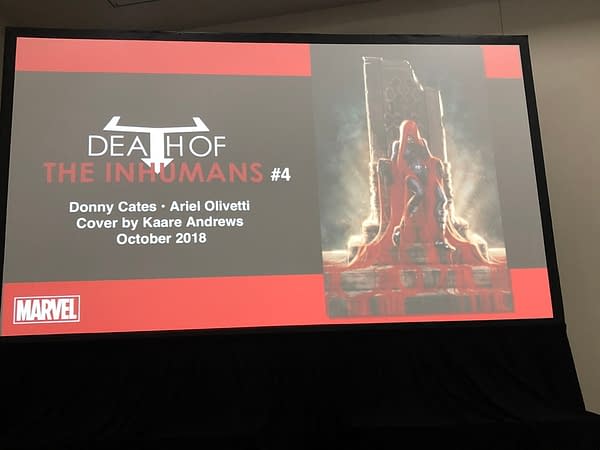 And the news that the dog is staying dead…
After all, he's stepping in Joe Quesada's shoes now with MK20, and that's the kind of thing Quesada used to say…
You can follow other reports from the Retailer Appreciation Lunch right here.
Enjoyed this article? Share it!