Drawn Together's Minh Lê Brings Us the Youngest Green Lantern, 13-Year-Old Tai
At the American Library Association meet for the launch of the DC Ink and DC Zoom line for younger readers, Drawn Together's Minh Lê introduced us to the youngest Green Lantern, the 13-year-old Tai. Tai discovers that his grandmother was a secret Green Lantern, and he inherits her jade ring. Tai then goes on to uncover his grandmother's life's secrets as well as grapple with the new powers he has.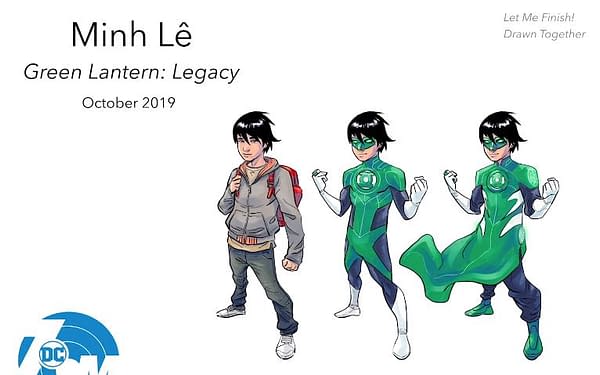 Lê he has drawn on his own life in an immigrant family and his own grandmother and her life story, and it has become a very personal story to him, and that he was also given a jade ring by his Vietnamese grandmother, and wore it while writing this comic — and on stage for the announcement.