Yesterday, we looked at DC Comics' confirmation of comic books that would be returnable through Diamond Comic Distributors, as part of arrangements regarding the impact of the global pandemic. Today, Dynamite Entertainment has announced an extension of their returnability of all stock to retailers through August. This enables retailers to order in confidence, whatever may happen to demand, whether they have to close down or not, they won't be on the hook for unsold stock. They did it for comics shipping in July, here are the titles that will be eligible in August, and their current schedule.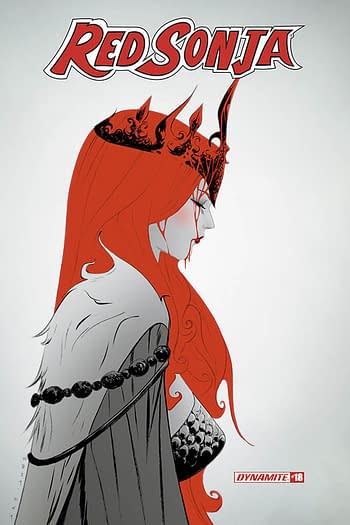 August 5:
-Killing Red Sonja #3
-Nancy Drew & The Hardy Boys: The Death of Nancy Drew #3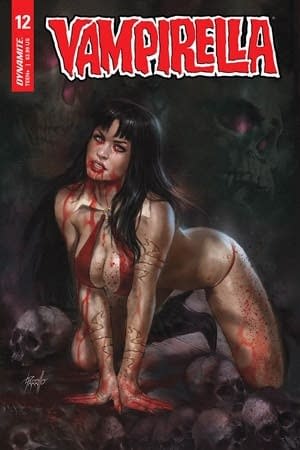 August 12:
-Vampirella #12
-Red Sonja: Age of Chaos #6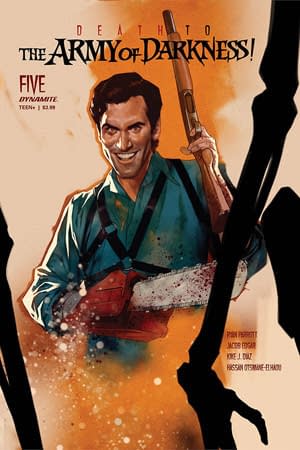 August 19:
-Death to the Army of Darkness #5
-Vampirella / Red Sonja #10
-Green Hornet #2
-Red Sonja #18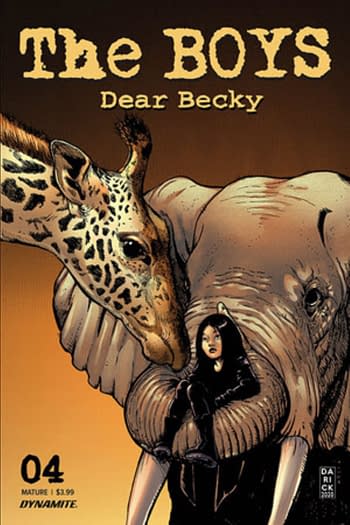 August 26:
-Bettie Page #2
-The Boys: Dear Becky #4
-George R.R. Martin's A Clash of Kings #6
-Killing Red Sonja #4
-Mars Attacks Red Sonja #1
-Sacred Six #3
In addition to making releases returnable, Dynamite has been running sales on graphic novels and other product categories and shifted release schedules to make the pre-holiday July 1st a "Dynamite Day" with issues of five top titles released on the same day when DC, Marvel and Dark Horse were skipping new titles.
"The retailers in our industry currently have had it incredibly hard. Many went 2 months, and some more, without being able to have open stores. Fortunately, retailers have been able to stay open, but we know it hasn't been easy for them. We want to help retailers as much as possible, and we've created a few programs. We've been releasing Retailer Premium covers to retailers at the base cost so that they can capitalize to help make money, we're created deep discounts on our collectins, and we've had our entire line returnaable to date. We're going to extend the returnabillity through the end of August." States Publisher and CEO Nick Barrucci. We're here for our retailers. "The industry is a family, and we will continue to grow together."
Enjoyed this article? Share it!