EPHK Brings Mawrth Valliis Graphic Novel To Image Comics
Last year, Berlin-based comics creator EPHK (AKA Nicolas Peyronnet, AKA Clandestine Republic successfully crowdfunded his sci-fi graphic novel on Kickstarter. Mawrth Valliis is desrcibed as "a trippy sci-fi adventure inspired by '70s Mexican Historietas, and told entirely in Martian. Ironically, its illegibility makes it readable for just about anyone. Although major narrative details are sparse to keep up an air of mystery, MAWRTH VALLIIS promises weird machines, fast planes, and a dark secret, rendered in an analogue digital style across 128-pages."
And now Image Comics has picked it up, for publication in July.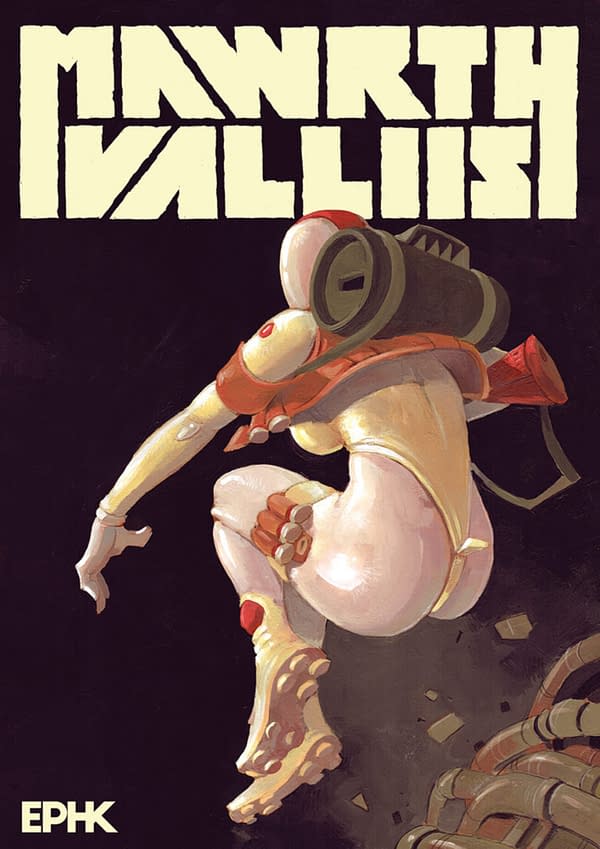 Writer/artist EPHK will take readers on a pulse-pounding, sci-fi journey through Mars' mysteries in the forthcoming MAWRTH VALLIIS. This original graphic novel will land in stores this July from Image Comics.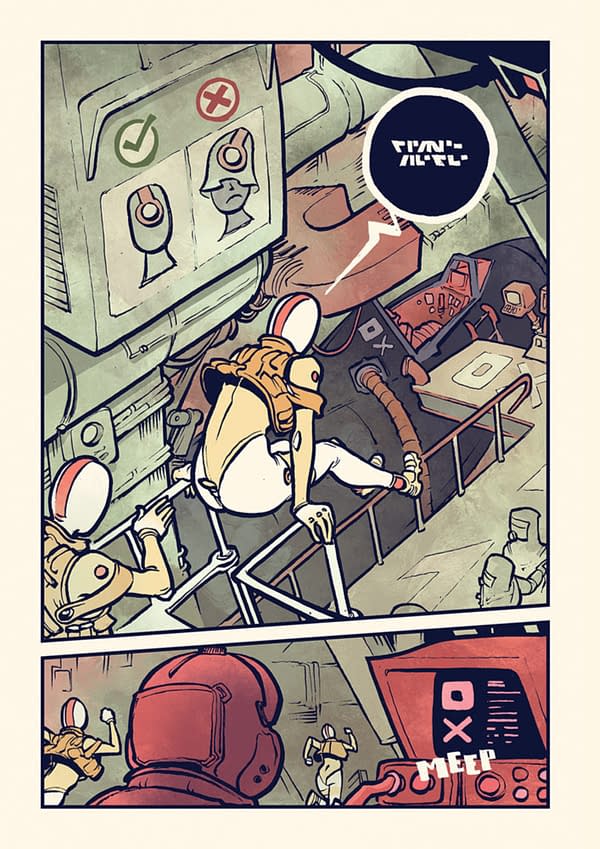 This unique story is a fast-paced, 128-page, full-color, pocket-format experience all told in its original Martian language.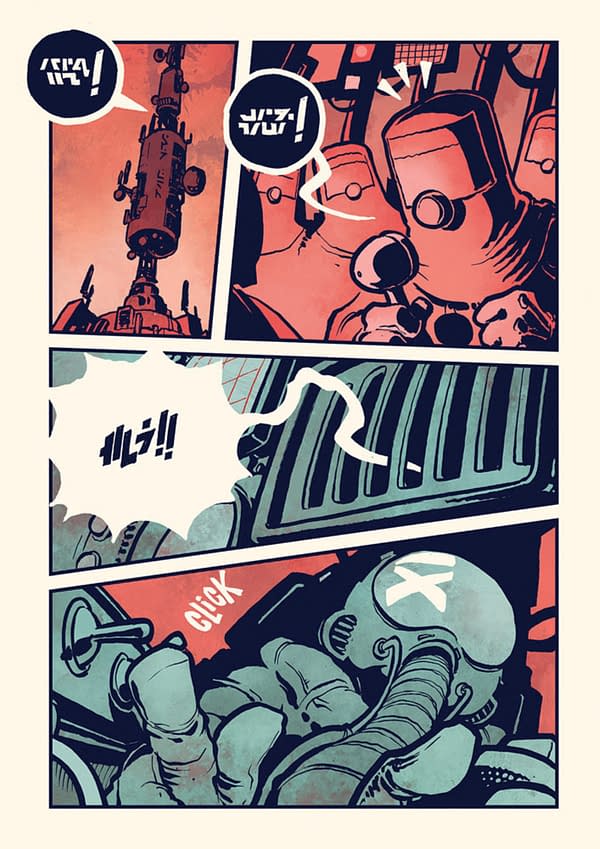 "[MAWRTH VALLIS is] Inspired by my new found love for the storytelling format of Mexican historietas and my never ending adoration of classic '70s European sci-fi narratives," said EPHK. "I think anyone who's into classic sci-fi adventure but also interested in new ways to discover it, would enjoy reading MV."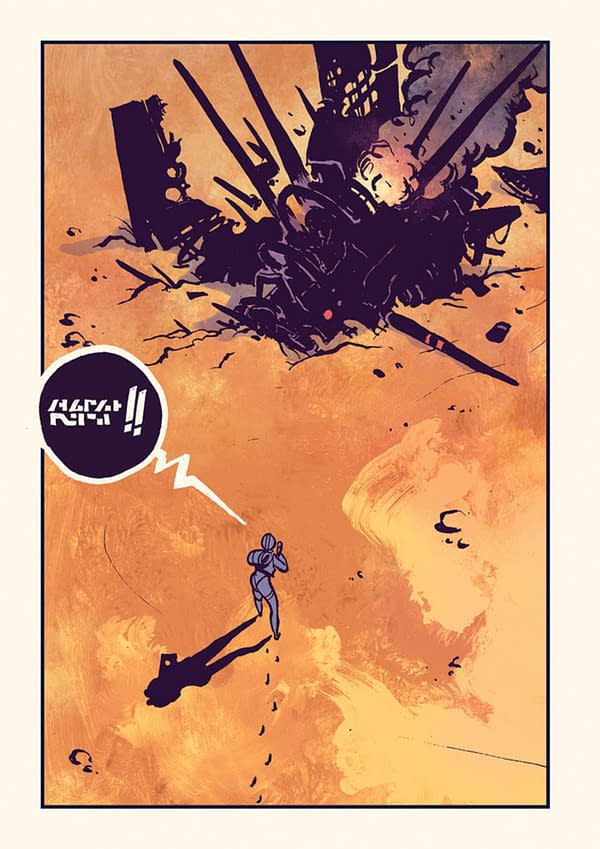 During a skirmish with an opposing Martian faction, a fighter pilot disobeys orders to pursue a fleeing foe. Guided by her determination and curiosity, she is led into a dangerous chase through Mars's forbidden valley where she will be confronted with the red planet's darkest of secrets.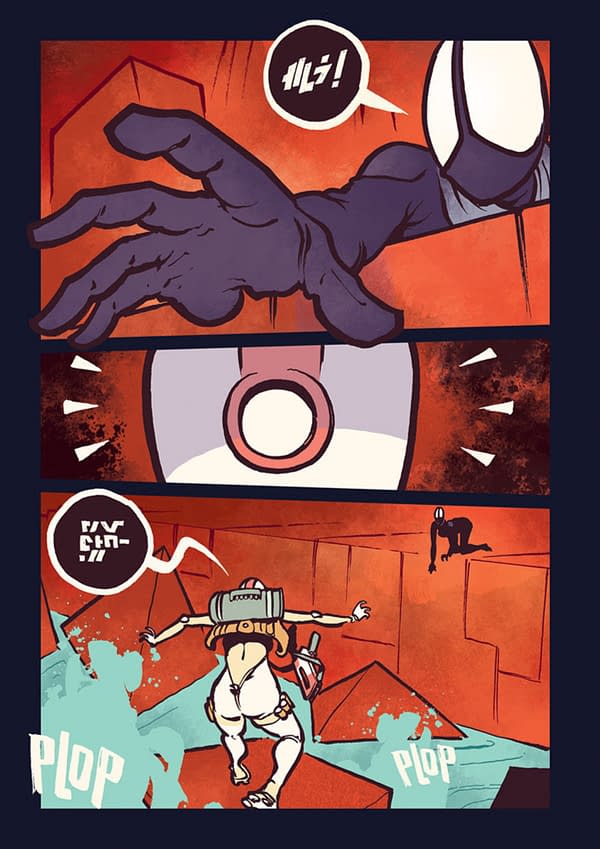 MAWRTH VALLIIS is a visceral, immersive experience perfect for fans of Jesse Lonergan's Hedra and Rick Remender and Matteo Scalera's Black Science.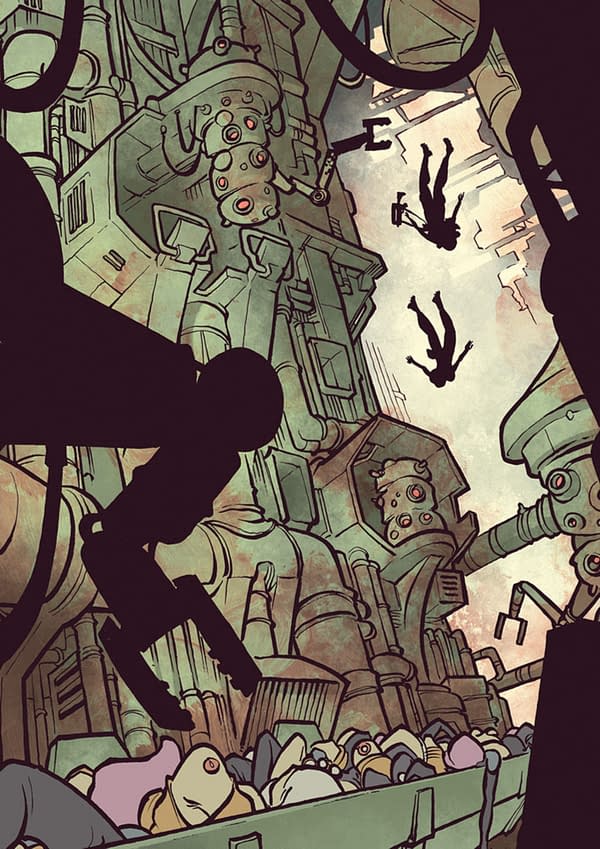 Mawrth Vallis will be available on Wednesday, July the 21st in comic shops and in bookstores on Tuesday, July 27th. And even earlier if you backed the Kickstarter…