Bleeding Cool Rumourmonger-in-Chief Rich Johnston has been hinting at the massive story hitting Bleeding Cool on Monday, immediately after San Diego Comic-Con, when it would be least suspected… if we hadn't posted approximately fifteen articles teasing it by then. It's called Marvel Declassified, and a story by Bleeding Cool's Managing Editor and supposed human Mark Seifert, revealing previously unknown and shocking revelations about the history of Marvel Comics.
Some of you have suggested that we're hyping this thing up too much, and it will be impossible to live up to it. To that, we can only say: maybe we're not hyping it enough!
Yesterday, Iron Man warned the Fantastic Four about Marvel Declassified, but his quest didn't end there. In our latest shameless self-promotion teaser, Iron Man catches up with Spider-Man and shares the news with him.
Be sure to check out Bleeding Cool on Monday as Marvel Declassified breaks the internet.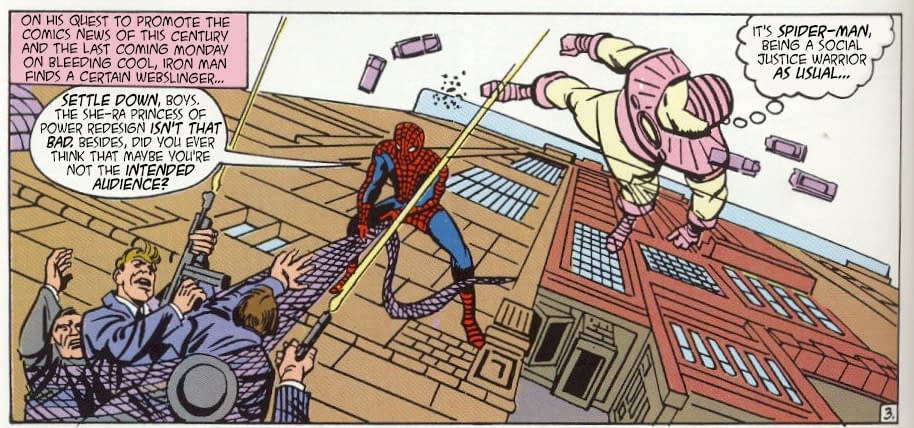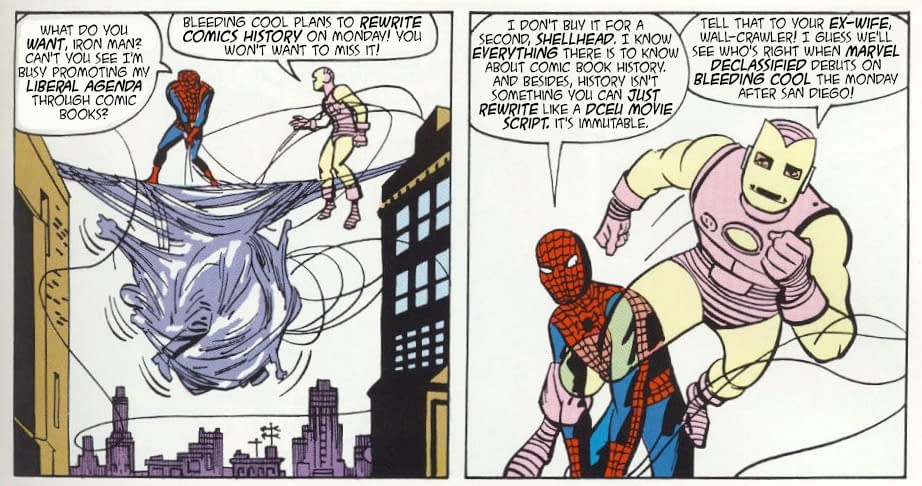 Enjoyed this article? Share it!