We have an exclusive first look at the covers and solicitations for Dynamite's summer event Swords of Sorrow shipping in September. Going into the fifth month we see the penultimate issue of the main series, a new Miss Fury / Lady Rawhide special and the conclusion of the Red Sonja / Jungle Girl miniseries.
Swords of Sorrow #5 (OF 6)
Cover A Main: Tula Lotay
Cover B Variant: Emanuela Lupacchino
Writer: Gail Simone
Art: Sergio Davila
As the epic era-spanning tale rockets towards conclusion, reluctant heroines find themselves facing terrifying alternate versions of themselves on the road to the ultimate showdown with the Prince Of All Worlds. Can even the combined forces of Kato, Red Sonja, Dejah Thoris, Vampirella, Jungle Girl, Lady Zorro and dozens more save reality? Join us for the penultimate chapter in what critics are calling the best crossover event of the summer!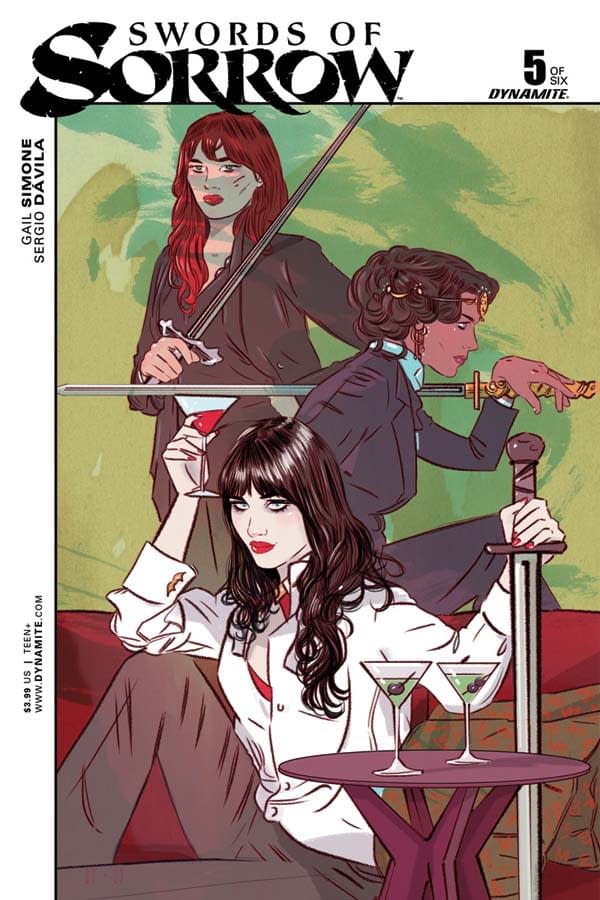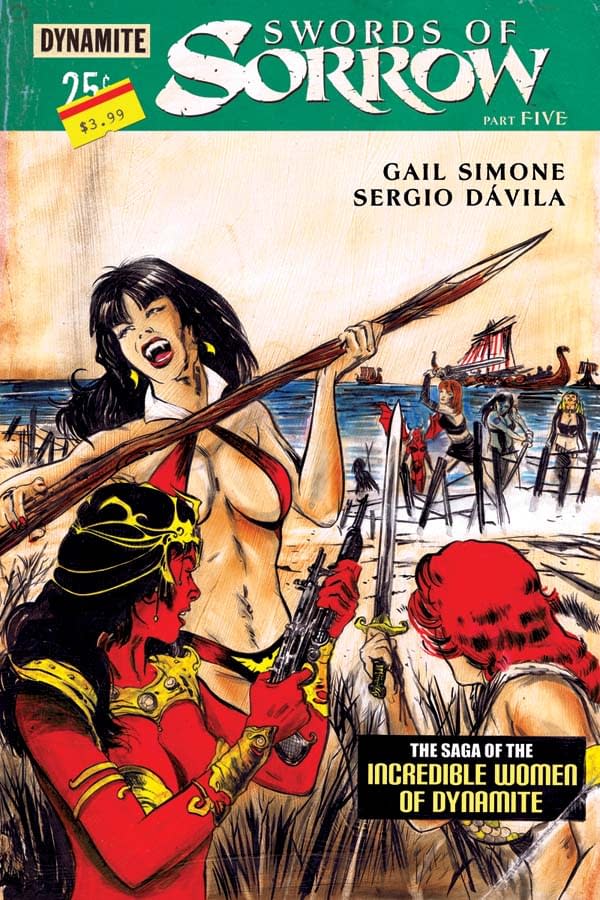 Swords of Sorrow: Miss Fury / Lady Rawhide Special
Cover: Mirka Andolfo
Writer: Mikki Kendal
Art: Ronilson Freire
When everything is going wrong, sometimes the only person you can trust is a complete stranger. Can Miss Fury and Lady Rawhide put aside their differences long enough to figure out what's really going on? Swords of Sorrow: Red Sonja / Jungle Girl #3 (OF 3)
Cover A: Jay Anacleto
Writer: Marguerite Bennett
Art: Mirka Andolfo
As the ice storm howls and unleashes a crescendo of destruction, Sonja and Jana howl right back. They have better lung stamina. Just you watch. Mistress Hel plays her final endgame, unleashing powers beyond all control for the fate of the island and all its people! Sonja and Jana aren't going to take that lying down, are they?
Not Final Art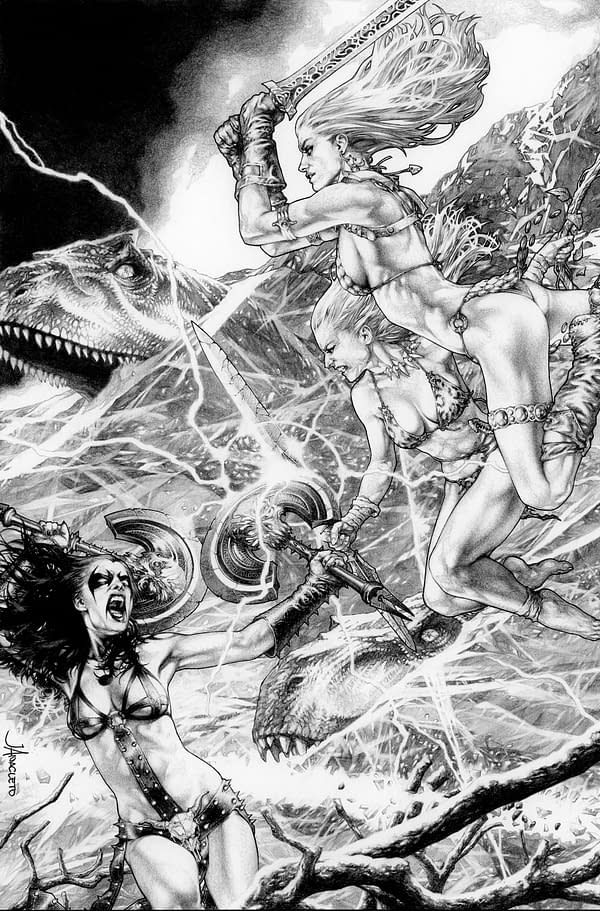 Enjoyed this article? Share it!