EXCLUSIVE: IDW Announces New All-Ages Comic 'Canto', Launching in June
A new all-ages book will debut in June from IDW called Canto. The book, written by David M. Booher (Powerless, Alien Bounty Hunter) and featuring art by the team of Drew Zucker (The House, Skybreaker), Vittorio Astone, and Deron Bennett, will tell the story of Canto, a creature whose race has clocks instead of hearts. When their slavers damage a little girl's clock, Canto must go on a journey to bring back her heart, and bring a little hope to the world. The story seems epic, the artwork looks detailed and epic, and looks to continue the trend of IDW putting out challenging, memorable stories for readers of all ages.
Check out artwork and the full press release for the book below.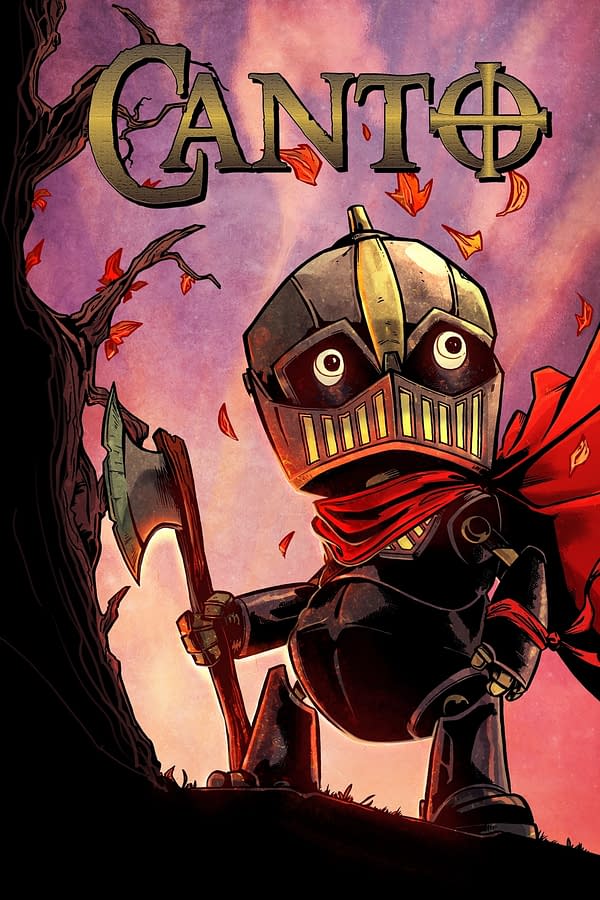 IDW Publishing is proud to announce Canto, a surreal six-issue journey beginning in June. Created by writer David M. Booher and artist Drew Zucker and featuring the talents of colorist Vittorio Astone and letterer Deron Bennett, this all-ages comic book miniseries explores a strange and fantastic world in search of the greatest prize of all: a heart!
Enslaved for generations, Canto's people once had hearts. Now they have clocks. When slavers damage a little tin girl's clock beyond repair, Canto must brave the darkest corners of his hostile world to bring back her heart. Can he overcome the dangers that await to save the one he loves?
David M. Booher says, "We set out to create a character in Canto who finds hope where there seems to be none. Drew, Vittorio, and Deron have done a spectacular job bringing this world to life with Canto as its light. We couldn't be happier to team up with IDW and have readers join us on his adventure."

"Canto has been one of the great joys of my career to work on and see evolve," says Drew Zucker. "It has been amazing to see a sketch that was done just for fun evolve into this amazing story and universe about finding hope in the bleakest of worlds. I can safely say there is something here for everyone."
"When you think about myths and fables, you think about stories that have lessons to teach and that will resonate for years to come—and Canto absolutely fits that bill. The joy and awe that the team puts into every page—even when things seem dark—make this story last with you long after you put it down," says Associate Editor David Mariotte.
For information on how to secure copies of Canto #1 – available with a regular cover by Zucker and a special variant by Nick Robles (Euthanauts) – please contact your local comic shop or visit www.comicshoplocator.com to find a store near you.