Exclusive Look At the Horror And Science Fiction Titles Coming From Dynamite In February
We have an exclusive look at the covers and solicitations for Dynamite Entertainment's horror and science fiction shipping in February. This group includes the last issues of Alice Cooper Vs Chaos! and Aliens / Vampirella plus the new series Devolution's second issue.
ALICE COOPER VS. CHAOS! #6 (OF 6)
Cover: Joyce Chin
Writer: Tim Seeley, Jim Terry
Art: Jim Terry
This is it! The union of Mistress Hel and "Evil" Alice Cooper has dominated the realm of nightmares, and it won't be long before they plunge the world into horror. The monsters of the Chaos! universe must rescue the real Alice and keep from killing each other long enough to save us all! ALIENS / VAMPIRELLA #6 (OF 6)
Cover: Gabriel Hardman
Writer: Corinna Bechko
Art: Javier García-Miranda
Aliens / Vampirella reaches its action-packed conclusion! Can Vampirella convince the resurrected Nosferatu to unite with humanity against a common foe? Can even Vampirella survive an encounter with a Xenomorph Queen/Vampire hybrid? The fate of every person left on Mars, both living and undead, hangs in the balance!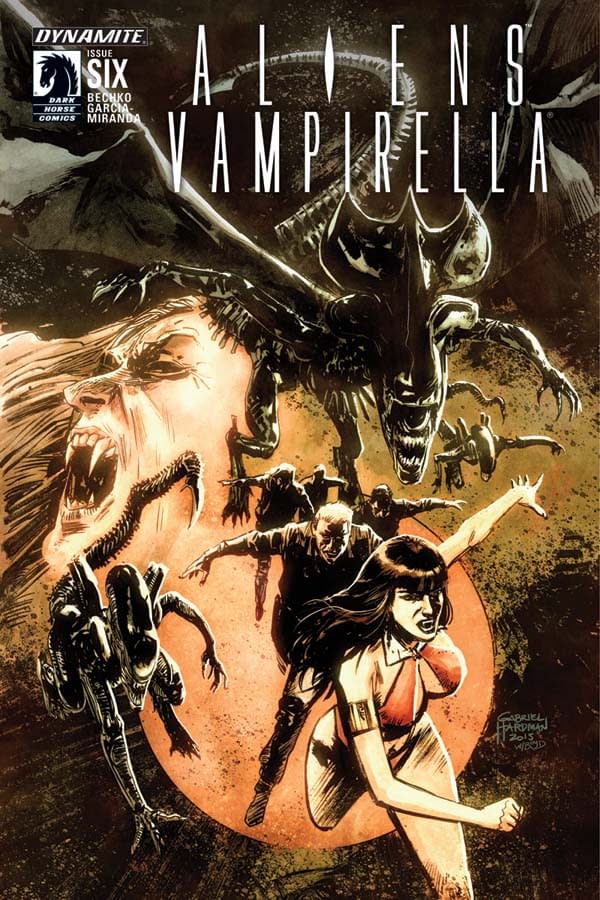 DEAN KOONTZ'S FRANKENSTEIN: STORM SURGE #5 (OF 6)
Cover: Andres Ponce
Writer: Dean Koontz, Rik Hoskin
Art: Andres Ponce
As the risen dead rampage through New Orleans like locusts, police detectives Carson O'Connor and Michael Maddison finally track down the source of the undead uprising – Victor Frankenstein! But can two detectives really stop a city on the verge of death?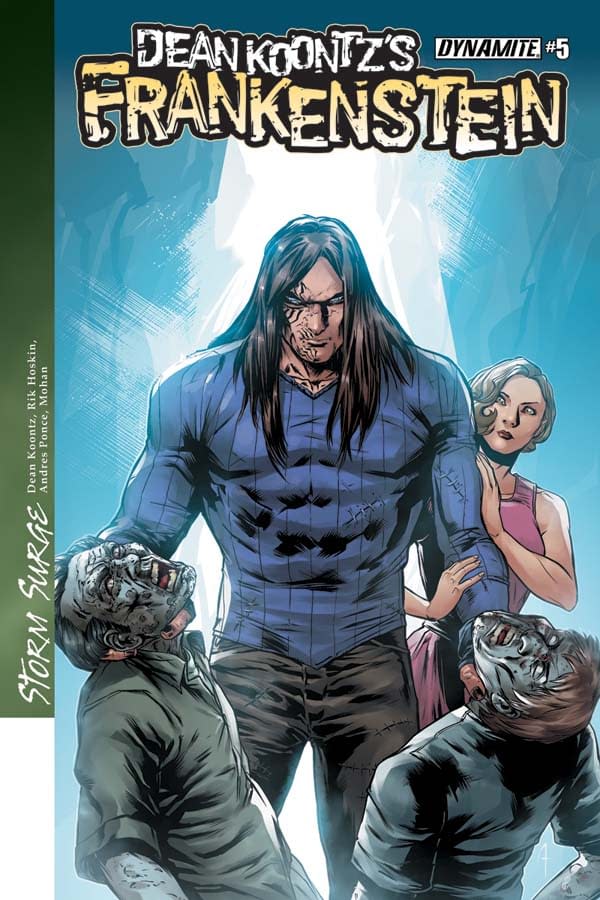 DEVOLUTION #2 (OF 5)
Cover A: Jae Lee
Writer: Rick Remender
Art: Jonathan Wayshak, Jordan Boyd (Colorist)
MARKETING DESCRIPTION: The road to salvation is lined with Nazi hillbillies and Neanderthals. Raja finds that trusting people is a bad idea. Check out the thrilling new series that Rick Remender (Black Science, Deadly Class) describes as "a heavy dose of high-octane action, character drama, a world of strange reverse mutations, and social commentary – as we follow the last tribe of humans inoculated from the devolution agent as they set out on a desperate journey to try to find a way to re-evolve life on Earth."