It's out in Marvel's January 2020 solicits. Retailers will have to order it early as it's coming in the first week of the New Year. Tarot#1 by Alan Davis and Paul Renaud. With the Avengers and the Defenders fighting side by side. And Bleeding Cool has your first look at seven, count them, seven unlettered pages from within. Feel free to extrapolate and speculate from what you see…
And it begins with a Captain America who it has appeared to have Hulked out somehow… or a Bruce who was wearing Cap's suit when he changed.
…fighting alongside Namor against… Weeping Angels?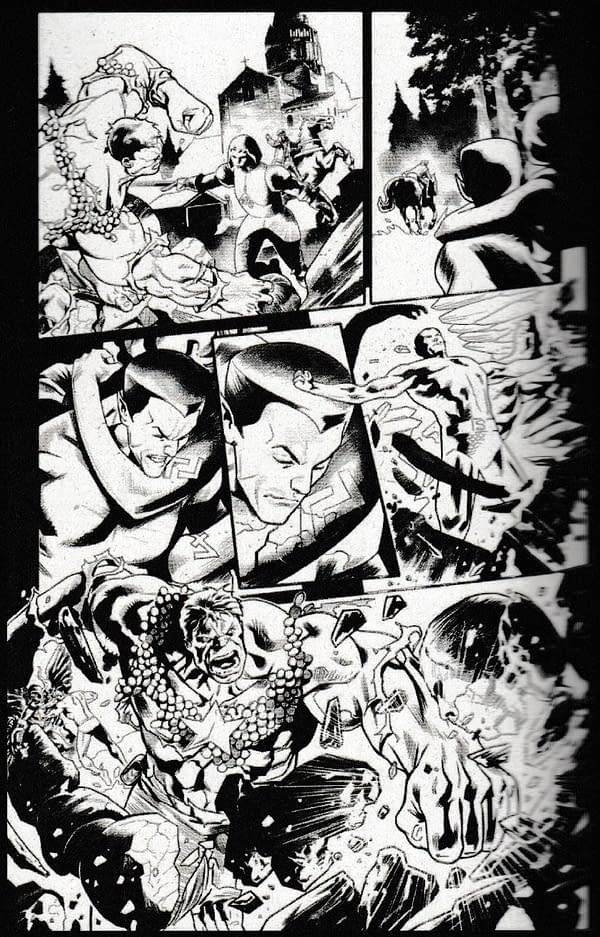 Then elsewhere/elsewhen we have The Vision fighting Iron Man, while portals swirl…
Mystic portals…as Doctor Strange, Valkyrie and the Silver Surfer want to play.
With Thor and Scarlet Witch helping to deal with The Vision who appears to have gone rogue (again)…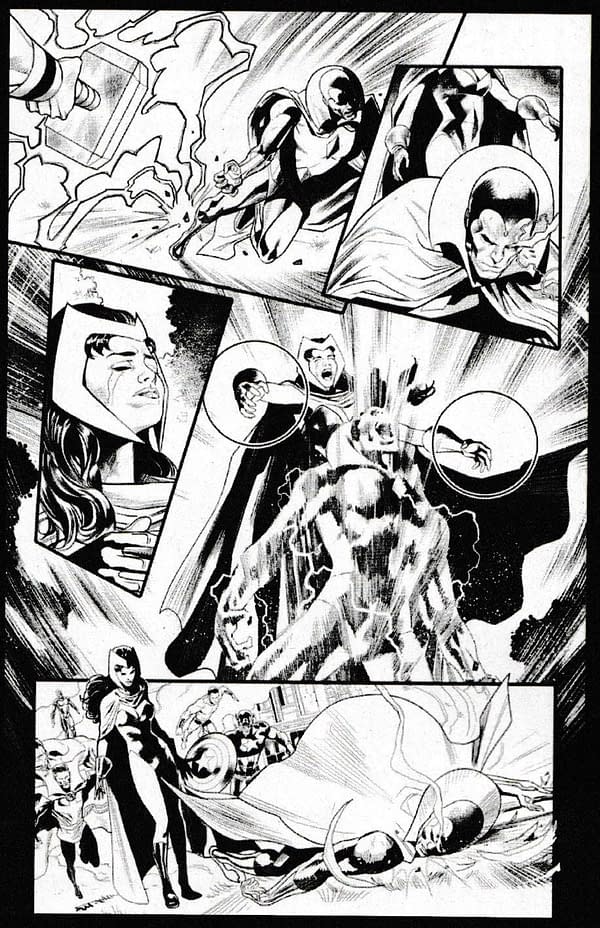 Schwarma anyone?
Yeah, follow Thor, he knows where there's good schwarma…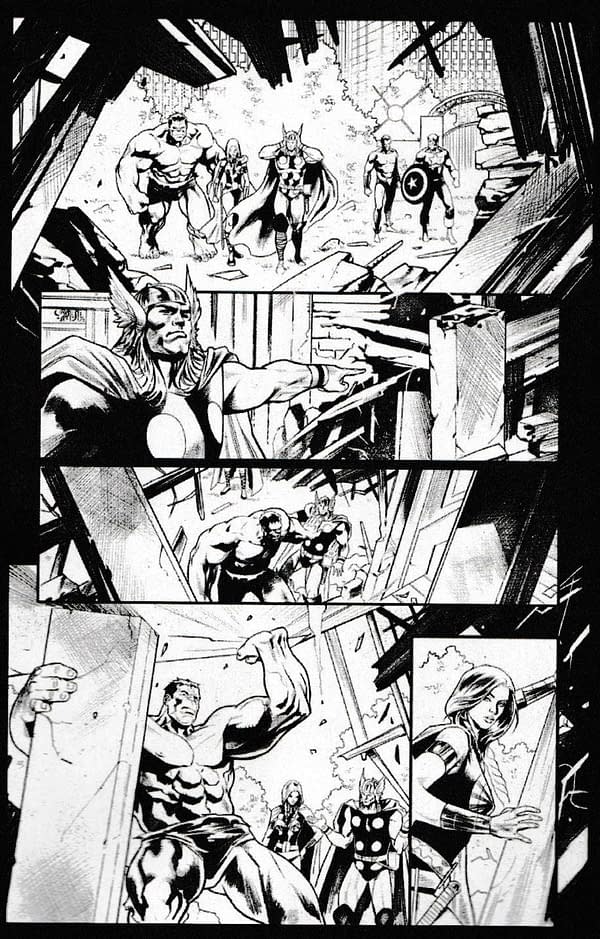 TAROT #1
(W) Alan Davis (A/CA) Paul Renaud
An all-new epic adventure teaming the classic Earth's Mightiest Heroes with Marvel's premiere Non-Team by Alan Davis and Paul Renaud!
A strange and impossible lost memory from his days in World War II draws Namor the Sub-Mariner to his one-time compatriot Captain America-but the two heroes and their respective allies find themselves pulled into a labyrinth of pain, destruction and madness courtesy of the Infernal Ichor of Ish'lzog!In Shops: Jan 01, 2020
Final Orders Due: Nov 25, 2019
SRP: $4.99
Enjoyed this article? Share it!