Fans Of Valiant's Faith Have A Big Wednesday Ahead
There has been a lot of press about Valiant's character of Faith / Zephyr. Her mini-series was both a critical success and sold very well. Now her new on-going series kicks off on Wednesday, but that's not the only place she'll be appearing. She is also going on her first date with Obadiah Archer. So fans of the character will want to pick up both Faith #1 and A&A: The Adventures of Archer & Armstrong #5 when they hit comic shops on Wednesday.
Below we have previews for both issues.
FAITH #1 (ONGOING)
Written by Jody Houser Art by Pere Perez, Marguerite Sauvage & Colleen Doran Covers by Kevin Wada, Jelena Kevic-Djurdjevic, Cary Nord, Emanuela Lupacchino, Swyft Media, Kano and Colleen Doran
AN ALL-NEW ONGOING SERIES! Because you demanded it…the high-flying hero that captured the imagination of the world is back with a colossal new comics milestone! In a city under siege by robots, aliens, monsters and even worse… celebrities, there is only one woman the people of Los Angeles can count on: the stratospheric superhero called Faith! Aspiring reporter by day and dedicated crime-fighter by night, Faith has tackled every obstacle in her path with confidence – like those crushing deadlines at work, the long-distance boyfriend half a world away, and the missing back issues that plague her comics collection! But, unbeknownst to her, Faith is about to collide with the one force she never saw coming: an up-and-coming super-villain bent on snuffing her out once and for all! But who is lurking behind the mask of her new foe…and could they just be the one person capable of rendering Faith powerless?
A&A: THE ADVENTURES OF ARCHER & ARMSTRONG #5
Written by Rafer Roberts Art by Mike Norton Covers by Kano, David Lafuente, Darick Robertson, Joe Eisma, Swyft Media, Pere Perez, and Diego Latorre
A&A's whirlwind ongoing series is hitting the town with the one and only FAITH! With Armstrong on the road, Archer is taking some much-needed personal time…and bringing his long-distance Romance with Los Angeles's number-one superhero off of FaceTime and into the real world! As these friends take their relationship to the next level, will romance conquer all? Or will they still find the time to brawl with some loan sharks? When a teenaged martial arts expert and high-flying psiot get together, anything goes! Come on board here with the swooning standalone adventure of the summer as paramour extraordinaire Rafer Roberts and Eisner Award-winning artist Mike Norton bring you THE ADVENTURES OF ARCHER & FAITH! More crossbows than Sleepless in Seattle! More fistfights than The Notebook!
---
---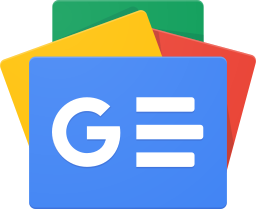 Stay up-to-date and support the site by following Bleeding Cool on Google News today!