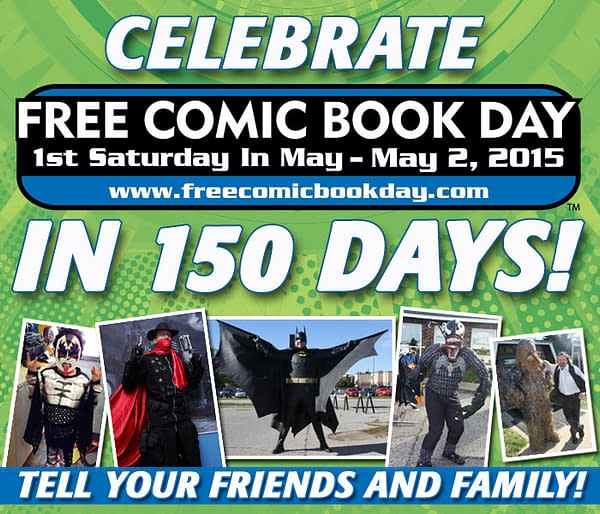 We ran this story a couple of months ago, but it has now gone official. Free Comic Book Day has reduced its offering to fifty titles, back in 2012 levels, rather than the sixty-plus titles of recent years, due to what one FCBD committee member dubbed "the locusts."
This year, Free Comic Book Day ischeduled for Saturday May 2nd, 2015.
Last year a record of 4.7 million copies of comics were given away. Next year it is likely, for the first time since it began, for FCBD to be smaller than the previous year…
Enjoyed this article? Share it!