Finally, Proof of Russian Collusion in Avengers #19 (Preview)
The long-anticipated Mueller Report was unable to conclude that President Donald Trump colluded with Russia to rig the 2016 election, or, as the president so eloquently put it, no collusion, no obstruction, MAGA. But in this preview of Avengers #19, there is definitely collusion with Russia… but it's not the Americans. Instead, it's Gorilla-Man, an agent of Wakanda, meeting up with the Winter Guard's Ursa Major, in a zoo.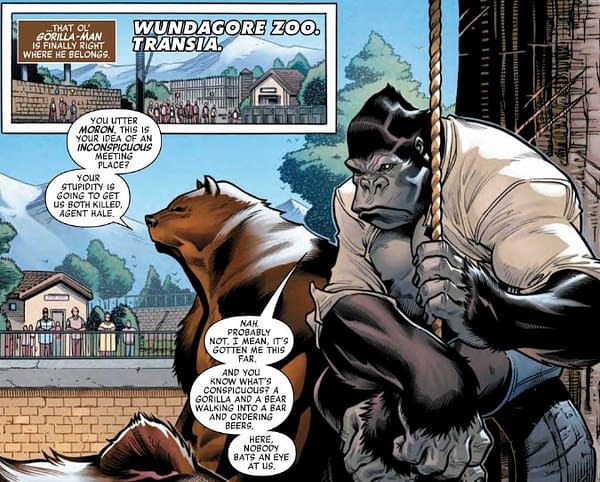 But this collusion isn't quite going in the direction you might think it is. In fact, it's Ursa Major who's betraying the Russians, and not the other way around, as he reveals he's been working undercover for the Black Panther all this time…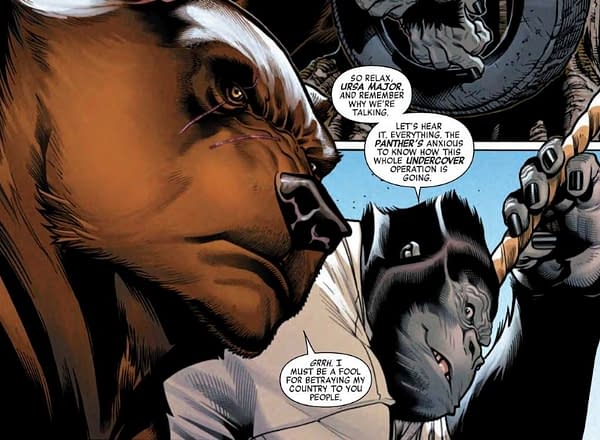 Gorilla-Man tries to sugarcoat it, explaining that the bear is doing the right thing, not betraying his country, but only the Red Widow, who is not a duly elected official after all.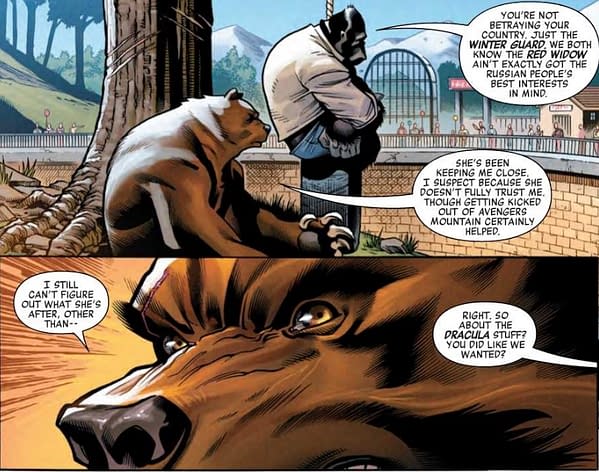 Though she probably won't see it that way.
Avengers #19 is in stores on Wednesday. Check out the full, traitorous preview below.
Avengers #19
(W) Jason Aaron (A/CA) Ed McGuinness
WAR OF THE REALMS TIE-IN!
Avengers Mountain is under siege as the last stronghold of Earth's heroes is the subject of an all-out assault by the forces of Malekith!
Rated T+
In Shops: May 22, 2019
SRP: $3.99