BOOM! Studios has released a first look at Steven Universe: Harmony #1, the first issue of the new five-issue mini-series by writer S.M. Viduarri and artist Mollie Rose. The comic is "inspired by" the world of the Cartoon Network series, which is a nice way of saying "not really in canon." The premise:
As Steven helps Sadie cope with quitting her job at the Big Donut and losing Lars, Steven and the Gems must work together to deactivate an old Diamond Authority artifact called the Harmony Core before it destroys Earth.
BOOM! editor Matthew Levine plugged the variables into the editorial press release quote formula to produce:
Steven and the Crystal Gems thought the Gem War was a thing of the past and well…they were really, really wrong. STEVEN UNIVERSE: HARMONY is going to bring new headaches and challenges for our heroes, along with all the trademark, heart, humor and adventure you've come to expect!
Look for Steven Universe: Harmony #1 in stores this August, with covers by Marguerite Sauvage, Savanna Ganucheau, and Veronica Fish. The comic is a special size: 8" by 8". Check out the preview below: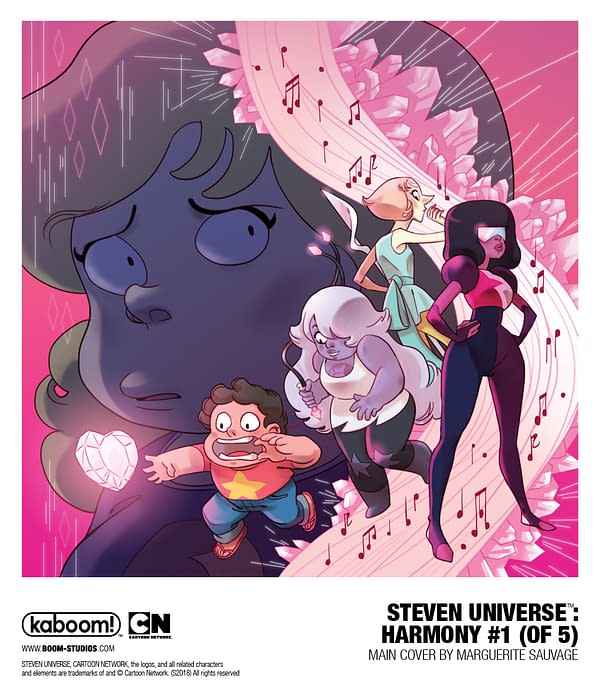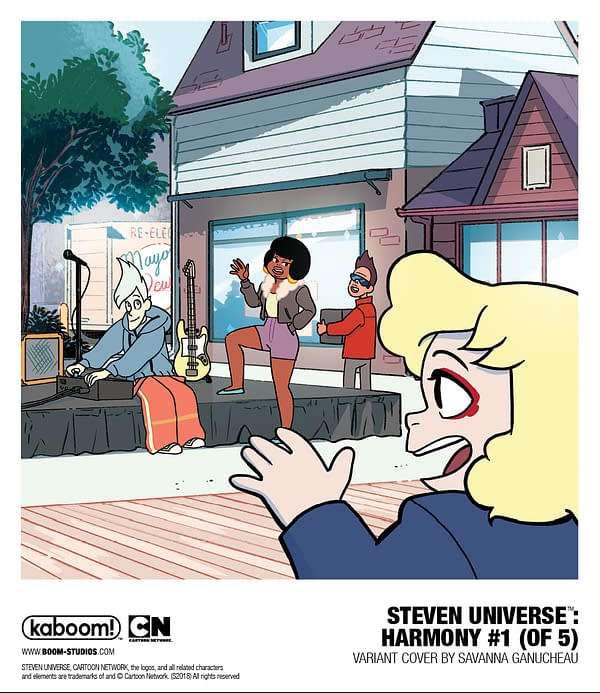 Enjoyed this article? Share it!